Atlético beat Granada and played a good game. But then he leveled against Huesca and Villarreal and offered doubts to his fans. In two games of three he did not score.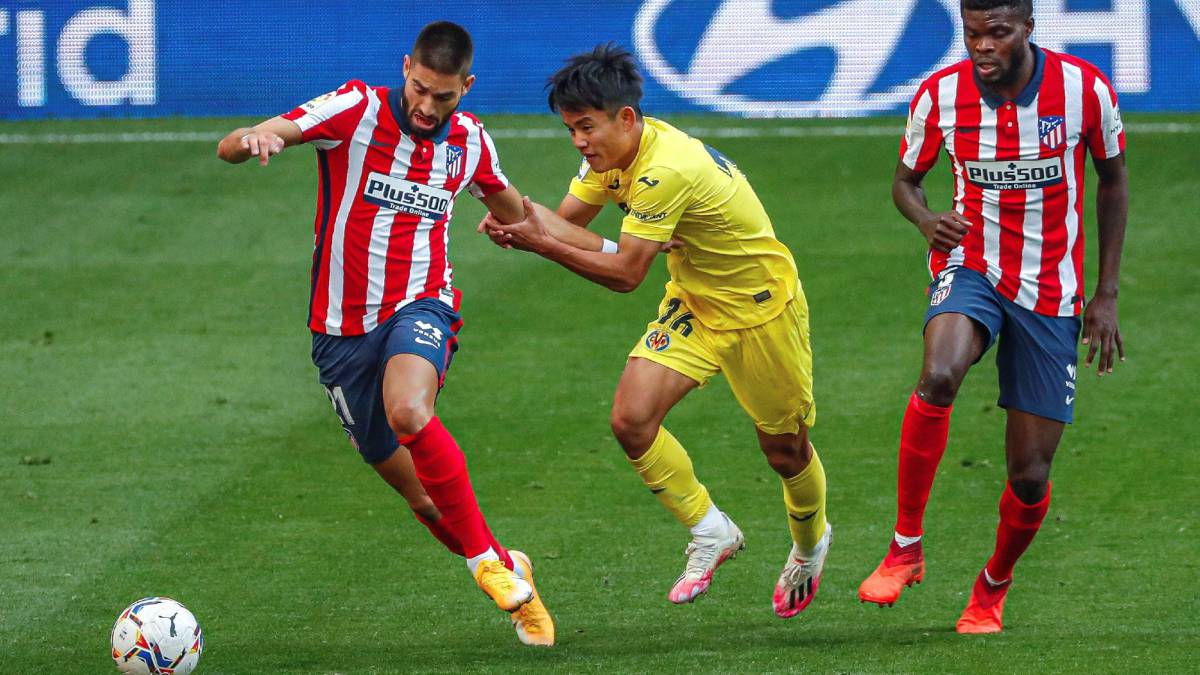 Atlético thrashed against Granada in their league debut and euphoria was unleashed among the rojiblanca fans. Simeone's team played a great game and showed themselves as an ambitious team and showed many of their virtues. The game was round with João Félix in star plan and with Luis Suárez unleashed in twenty minutes. But in the next two games, Atlético has not responded in the same way and doubts are installed in the Wanda Metropolitano.
Atlético won the first three games of last season. He beat Getafe, Leganés and Eibar by the minimum. Nine points out of nine possible. Now the situation is different. Five points out of nine and the impression that the team has diminished as the competition has developed. The championship has only just started, but the team is showing worrying signs.
Atlético have failed to score in two of the three games. And without a goal it is impossible for him to win. He scored six against Granada and was able to do some in El Alcoraz, because in the half hour he cornered his rival. Against Villarreal he barely shot at goal. Emery's outfit did not struggle. And the mistakes of the past are repeated. Villarreal closed all avenues of penetration to Atlético, who found no ideas to endanger their rival.
Atlético also did not show that intensity in those final minutes. On other occasions he tied, but the rival had to sweat a lot to win the point. In other games the rival goalkeeper was the best. Asenjo hardly had to intervene. Villarreal did not suffer. He annulled João Félix and that's when the game was over for the rojiblancos. Saúl is not at his best and Koke has not started the season well either. Thomas is not at an optimal level. The bench has to give Cholo joys, but neither did the entry of Costa, Marcos Llorente and Carrasco decided the clash. The feeling is that if João Félix does not fuel, Atlético will slow down.
In favor of Atlético is that he has the same defensive solvency as always. A goal conceded in three games. Huesca and Villarreal did not score against Oblak. That solidity can give Atlético points, but they need more in attack. Atlético was the king of the tie last season in the league championship and has already drawn two games out of three. And point by point it will not reach the league title.
Now the break is coming and there is time for the team to reconsider and think about what it has been able to do well and badly at this start of the season. There is no truce, since after the break there will be high-level commitments.
Photos from as.com