France thrashes Ukraine in Camavinga's goalscoring debut
The Rennes midfielder opened the locker for Deschamps and Giroud, with a double, overtaking Platini as the second all-time top scorer.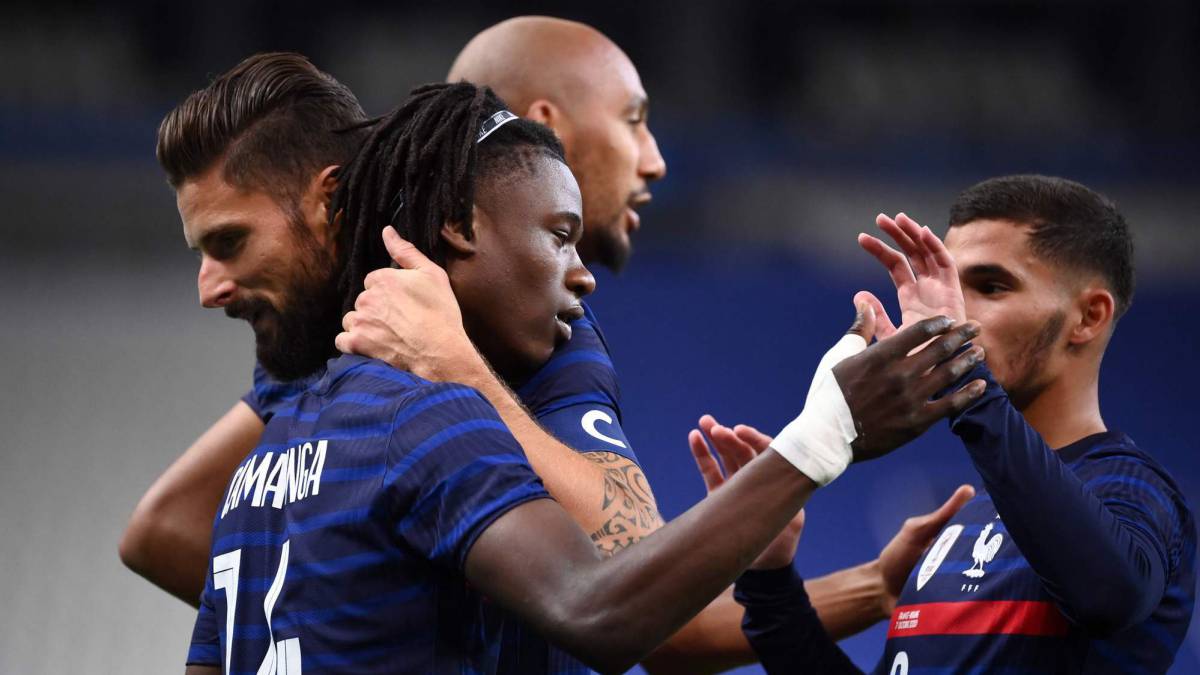 The French team beat Ukraine 7-1 in a match marked by Camavinga's goalscoring debut and Giroud's double, which beat Platini as the second all-time top scorer at Les Bleus. Deschamps's men added a lot of confidence before facing the Nations League games against Portugal and Croatia.
Aouar and Camavinga, both related to Real Madrid recently, made their headline debuts with France against Ukraine harshly punished by Covid and had to line up their fourth goalkeeper (Buschan), who debuted today as an international.
The first part was a feast for France. Camavinga rounded off his great moment in form by opening the scoring with a magnificent resource behind his back in the area and he became the second-earliest scorer in the history of the national team. The party was also joined by Giroud, so criticized for years for having "taken" Benzema's place, but surpassing Platini as the second top French scorer with his double (the first a goal outside the area). Ukraine had chances to cut the gap, but before the break, Mykolenko took a corner kick from Aouar. It was not a brilliant France, but it was effective, as always with Deschamps.
Ukraine went on the attack in the second half, closing the gap thanks to a whip from Tsygankov. As expected, France calmed down the pace quite a bit after the frenzied first half, although Tolisso took advantage of Mbappé's heel hit to score the fifth. The PSG striker made the sixth after a house-brand play and Griezmann closed his hand with a good shot from the edge.
Photos from as.com