Fernández and Masiá, teammates on Red Bull KTM in 2021
Jaume signs for Aki Ajo's team for next year and will share a box with Raúl. "It is a very good opportunity to develop," he says.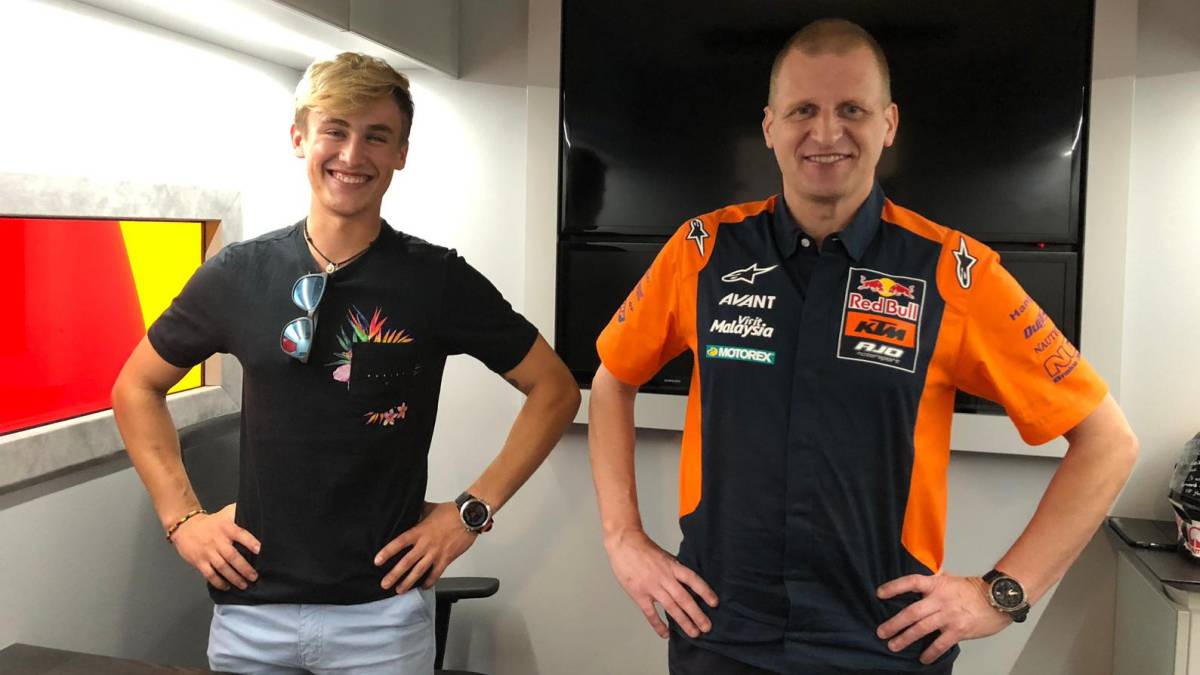 The Spanish Raúl Fernández and Jaume Masiá, the latest addition, will be teammates in the Red Bull KTM team from the 2021 season, as announced on Thursday by the team led by the Finnish Aki Ajo. Fernández and Masiá, both 19 years old, are considered two of Moto3's top talents and have shown solid performance throughout this season.
Fernández has proven to be very competitive, scoring three poles after winning the Moto3 Junior World Championship in 2018. Masiá started his career in the Red Bull MotoGP Rookies Cup and in the FIM CEV, achieving great results in both competitions and he debuted in the Moto3 World Championship at just 16 years old and is now in his third full season, with five podiums to his credit, including a victory at the 2019 Argentine GP, a round in which he also claimed his first pole position.
"My first season with the team has been positive in general and we have achieved several poles in addition to fighting for the victory, so in general, I am very happy," says the Fernández team note. "Aki Ajo is one of the people who helps me the most in my day to day life and in my sports career and I hope to be able to work with him for many more years, because I think he is a wise person and he makes me improve and my second season with him Red Bull KTM Ajo will be even more fun because I will have a little more experience, which I think is what we are missing now, "admits Fernández.
"Being part of Red Bull KTM Ajo is a great opportunity in terms of growth as having people like Aki Ajo and KTM by my side is a remarkable source of support and, above all, a very good opportunity to develop as a rider" , says Masiá. "As for the objectives, I think that being in the top three is a realistic and achievable objective, but we will only know it when the next season starts and we see where we are," explains the pilot, who acknowledges that "it will be important to feel comfortable with the motorcycle from the beginning to achieve great things ".
Photos from as.com