Fede Vico, Quini and Azeez, out of the Europa League list
Granada has had to leave three players off their list to play the Europa League because of the regulations. It has 21 registered of the 25 tokens with which it has a cap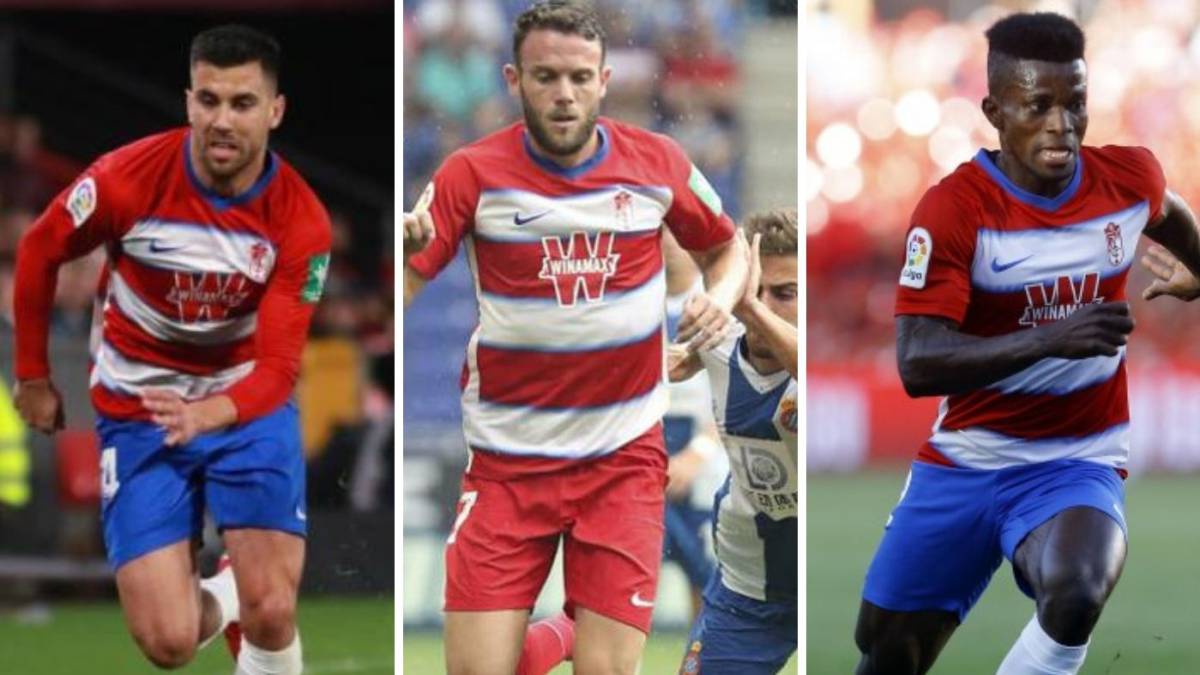 Granada has already sent the list of players who will play the group stage of the Europa League and, among those registered, there are not Quini, Fede Vico and Azeez. The three players from the first team will not be available for Diego Martínez in the continental competition in which he will have a total of 21 teams from list A and only one from list B.
UEFA allows a total of 25 players, of which eight must be called home. Granada does not have any player on the squad who meets the requirement of being a youth squad, so it has a ceiling of 21 chips, since four are reserved for players trained in the club. Thus, the coach has had to discard to make up the list and Quini, Fede Vico and Azeez have been left out. The side continues to drag physical problems since last season and Foulquier can play with a changed leg instead of Neva. Meanwhile, the center of the field is one of the most populated positions in the squad that has Eteki, Montoro, Milla, Yangel and Gonalons as midfielders.
Meanwhile, the coach has only entered one player on list B, that is, one born after 1995 and "has been eligible to play for the club in question for an uninterrupted period of two years since his 15th birthday". The third goalkeeper, Arnau Fabrega, is the only player so far on List B. This list can be modified at any time before each game.What does UEFA consider homegrown players?
UEFA regulations require that eight players of the 25 registered will be called home. For this there are two options: "Players trained in the club: footballers who have belonged to any category of the club for three years between the ages of 15 and 21" and in this case Granada does not have any footballer in its squad that meets this requirement . Meanwhile, for four of those eight places, he gives a second option: "Players trained in the federation: players who have been trained in another club of the same federation for three years between the ages of 15 and 21. No club can have more than four players trained in the federation within its eight nominees in List A ". In this case, the club does have four players trained in Spain. So Granada, due to these regulations, loses four places, those of homegrown players, to register players.
Photos from as.com