Fali, the victory against Real Madrid and a bottle of whiskey
Fali recounted in "El Larguero" the question he asked Benzema: "He looked at me when I asked him what perfume he used, I told him at a time when the race stopped."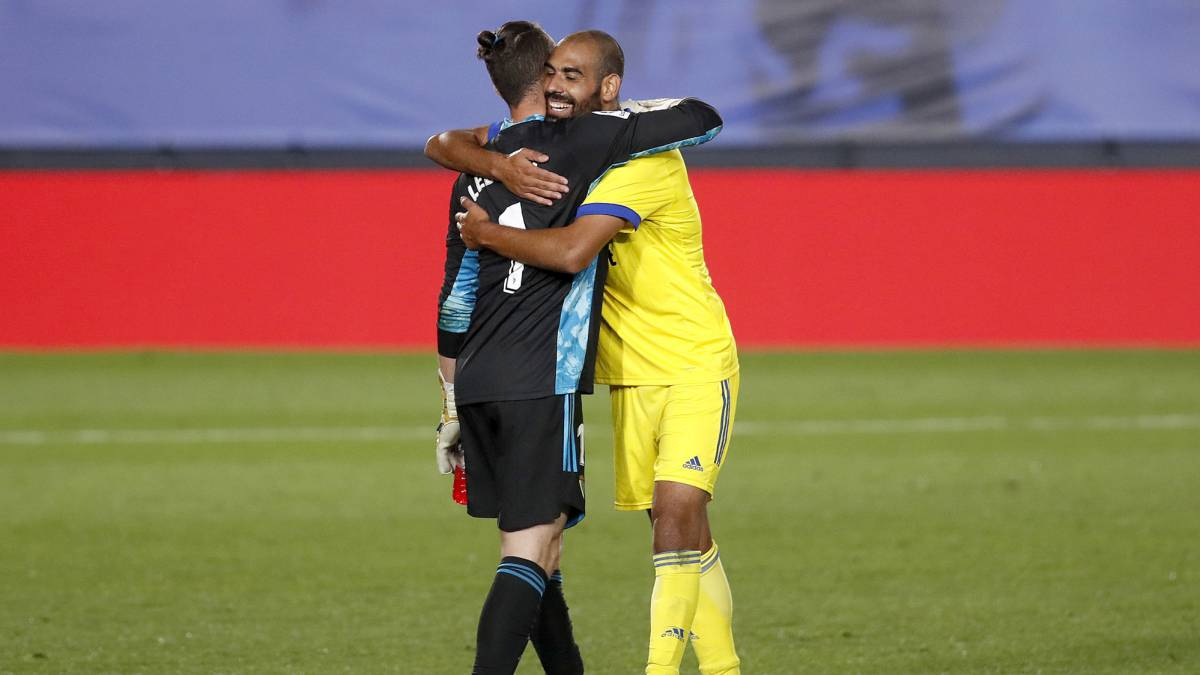 Fali has gone through the microphones of "El Larguero" of Cadena SER after achieving victory with Cádiz against Real Madrid.
Celebration: "Sunday morning? I'll be honest, on Sunday morning I called my cousin and said: 'Bring the guitar, today we're going to drink a bottle of whiskey. And I drank it straight away ".
Serious match: "Every time I go into a field I try to do better. At the minimum mistake they plug it in."
Benzema: "He looked at me when I asked him what perfume he used. Do you know how good it smelled? I told him at a time when I stopped the race. Jovic's smell was the same" .
T-shirt: "Sergio Ramos's. I would be excited."
Benzema: "When the referee whistles that so good he plays with my daughters' food. You have to lose that respect for them."
Defense: "When we stole we knew that Marcelo was very offensive. He worked all week with two points. It went well because we were clear about what to do."
Cervera: "I wanted to play 4-4-2. Negredo is an example to follow at 35 years old. He gives us life. For us, having him on the field is a plus" .
Messi: "Let's think about Villarreal" .
Cifuentes: "He has shown what he wants to the club by releasing a chip. I don't think he would have liked to retire as he has retired. Not everyone does what he has done. He is one of the squad" .
Play at home: "We need our audience. Since Oviedo we have not won at home and I hope we break the streak against Villarreal."
Coronavirus: "My cousin came to my house because he had passed the test. If you hear him play the guitar, you get drunk like me."
Photos from as.com