The World Championship faces the Nurburgring, one of the great European tracks, and cold or snow can play a fundamental role in the Eifel GP.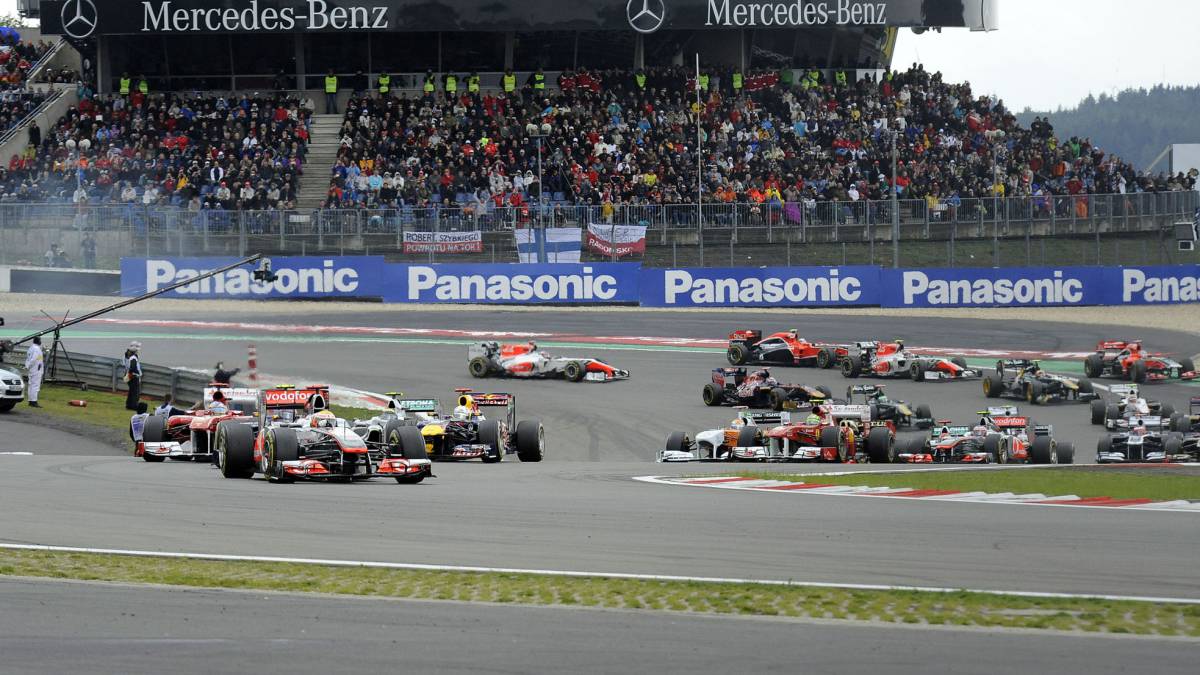 The weather forecast reports maximums of ten degrees and the German contingent of Formula 1 has been warning for months. "They call it the Siberia of Germany," says Andreas Seidl, McLaren boss. "If England invented rain, in this region cold was invented", points out Sebastian Vettel, four-time world champion. The World Championship returns to the Nurburgring, a European colossus, one of the great historical circuits that in its open road -and grave- version, the Nordschleife, starred in three epic decades of F1 and left historical postcards until its closure, with the most remembered accident of Niki Lauda in 1976.
In its conventional setup, the last grand prix to be held there was on July 7, 2013, and then they alternated one year on the calendar and one year off with Hockenheim. Vettel won with Red Bull that race, Hamilton made pole and Alonso set the fastest lap. Ferrari has 14 wins on the track to five for McLaren and, curiously, Mercedes only has one, from Fangio, in 1954. Hybrid cars have never set foot on its asphalt.
In the vast majority of times, the race was held in summer. The last time they raced there in October, the 1995 European GP, David Coulthard won on a rainy Sunday. Until now it had shared that title with the German GP, but in 2020 it will be called, for commercial reasons, the Eifel GP, for the region. For now, their presence in the season is a patch for the pandemic cancellations, although the circuit is trying to hold the grand prize for more seasons now that Hockenheim has delivered it, it seems definitely."It is important that there is a race in Germany"
For Seidl, a German engineer, it makes sense to race every year in his country: "Personally, but also for F1, it is important that there be a race in Germany, where the passion for motorsports It's so great. Next year there will also be Sebastian, a very successful four-time world champion on the grid, so for him and for F1 it is important that there is a race in front of his fans. I am looking forward to returning to the Nurburgring, I have had many experiences positive there with different projects both on the circuit and on the Nordschleife. " He refers, for example, to the impressive track record that the Porsche LMP1 set in 2018.
Photos from as.com