Ewan wins the GP Scheldt with fall of Cortina in the sprint
The Australian achieves his first victory after his brilliant Tour de France. Ackerman, 2nd and then disqualified after a lurch, led to a crash that affected Cortina.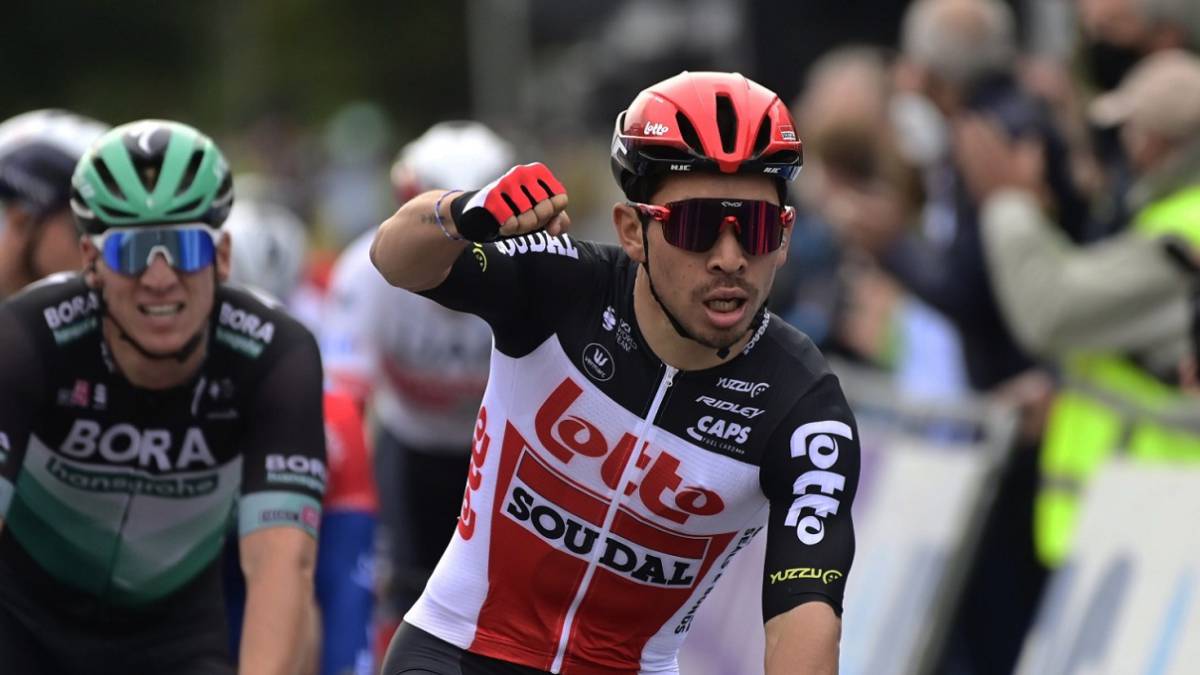 Caleb Ewan achieved his seventh victory of the season, the first since his grand Tour de France in which he finished with two stage wins. In the Schelde GP (Scheldeprijs) he was clearly the strongest ahead of Ackermann, who was later disqualified, and Bonifazio. Coquard went on to take a place on the podium. The race, which had a different route this year as it could not enter the Netherlands due to sanitary restrictions, consisted of 173 kilometers with arrival in the Belgian town of Schoten. Nine riders made up the day break, though one stood out above the rest: Mark Cavendish. During the last days, his tears after the Ghent-Wevelgem were viral, although that was not the last race of the award-winning British sprinter.
This time he was the protagonist again and was seen, although the peloton neutralized eight kilometers from the finish line. On the final stage, already off the hook from the main group, Cavendish ripped the number off his bike and tucked it into the back pocket of his jersey. It remains to be seen if this has been the farewell to cycling of the Ma Island runner. The race, which is usually held in April, had a similar climate on this new date for the UCI calendar although the rain respected and it was decided, as It was predictable, on a sprint ... although it was very uncontrolled.
Deceuninck, for Bennett, Bora, with Ackermann ... numerous were the teams that prepared the arrival. The German was finally out of place in the final meters, so to overtake he gave a very abrupt lurch that caused the fall of Barbier, from Nippo. Cortina, who was right behind, could not avoid the Frenchman, whom he passed over and later went to the ground. He sat leaning on the fence with clear symptoms of pain. Asturian's idea was to be this Sunday in the Tour of Flanders, although now his evolution will tell.
Photos from as.com