Djokovic reaches the quarters seamlessly for the 11th time in a row
Djokovic defeated Khachanov in three sets and showed tremendous strength against his first truly class opponent. He will face Carreño or Altmaier.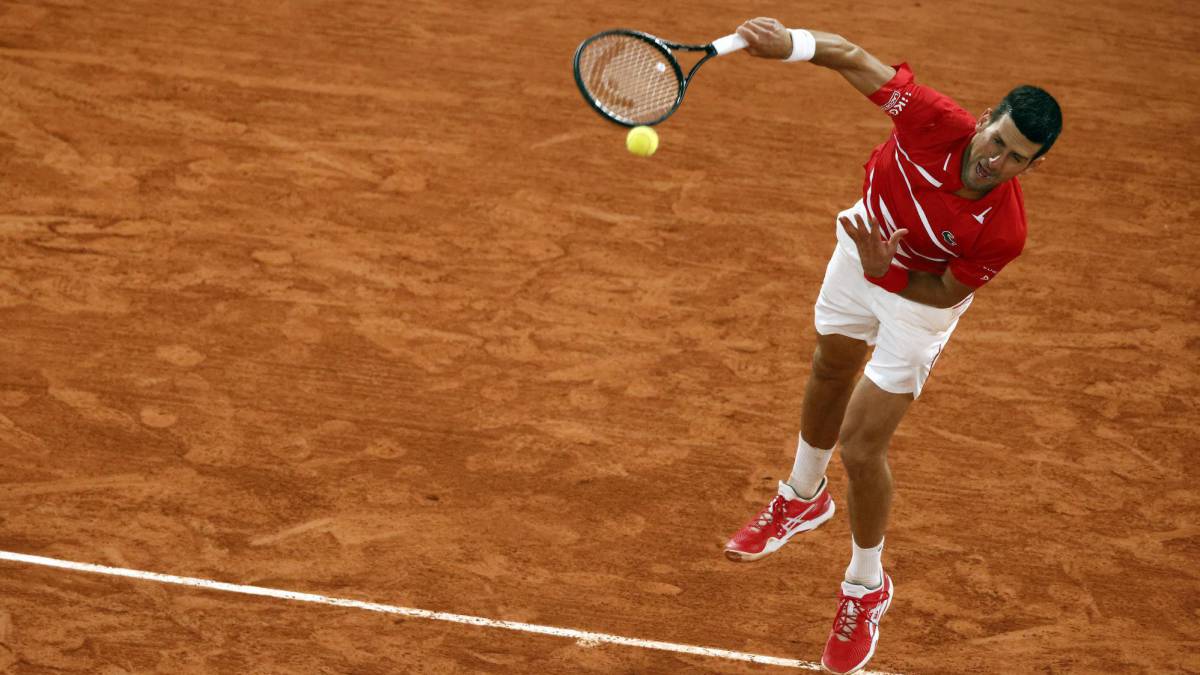 Seamless, without a single sign of weakness. This is how Novak Djokovic reached the Roland Garros quarterfinals on Monday, which has not been dropped since 2010, he will play them for the 11th consecutive time, the absolute record of the tournament. The Serbian defeated in three sets (6-4, 6-3 and 6-3) the first true rival that was found in the tournament, the 15th favorite, Karen Khachanov, and defeated him almost as easily as he was. he had discarded his earlier opponents, theoretically weaker. On Wednesday he will face the German Daniel Altmaier or the Spanish Pablo Carreño in what would be the rematch of the round of 16 of the US Open, with that unfortunate disqualification of Djokovic for hitting a linesman.
On Monday, another assistant took an involuntary ball from the Belgrade Giant. He didn't hit a serve well and the ball flew towards the referee's head. A much commented accident, but without any consequence, unlike that time. "It was an unpleasant deja vu. I went to see if he was okay, because I noticed that his forehead was flushed. He managed it with great force and bravery. There is no need to make a story with this because of what happened to me that day, it happened to many others it is these 15 years that I have been in the circuit ", he explained.
In his first three games, the Balkan had given up 15 games, the least of all the tennis players classified for the last 16, and lost 10 to Khachanov, which proves that the Russian was indeed a more difficult opponent, perhaps less than what Was expected. But Nole didn't let him do more. It is very safe, it handles on the track as if it were hard and not dirt. He runs the game with his magnificent two-handed backhand until he finds a way to drive in and finish the point (23 winners with the forehand out of a total of 44). And he uses skillfully, and without fear of failure, the left ones. So it is very difficult to get through. Khachanov tried and was scalded.
With this Monday, Djokovic already has 72 victories in Paris and is the first player in history to overcome the 70 barrier in the four Grand Slams: 75 at the Australian Open, 75 at the US Open, 72 at Wimbledon and 72 at Roland Garros.
Results and schedule
Photos from as.com