Démare: "I have had good legs not to stay"
The Frenchman, winner of the fourth stage of the Giro d'Italia, was "very relieved" after beating Peter Sagan in the final sprint.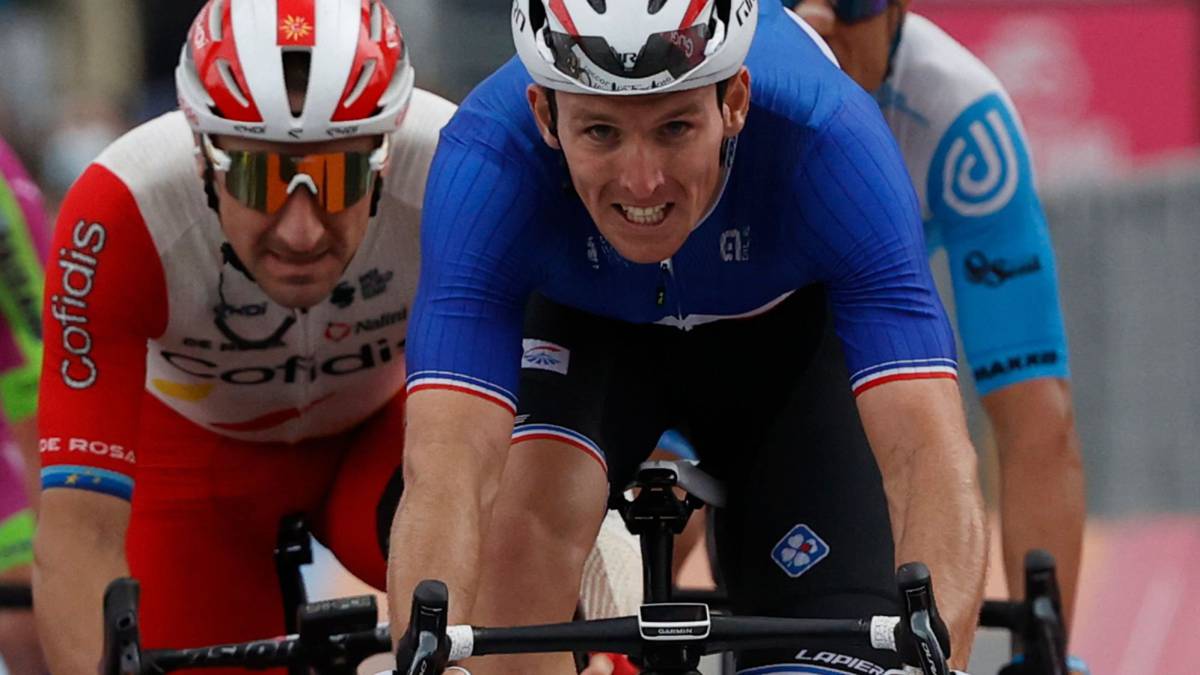 This time it was Arnaud Démare who was in charge of leaving Peter Sagan with the honey on his lips. The Frenchman won the final sprint of the fourth stage of the Giro d'Italia. No one has won more than him this season - eleven times. "It was an extraordinary victory," said Démare at the end of the day.
To win, both Démare and his team, Groupama-FDJ, had to work really hard. "We have fought it. I have had the opportunity and I have been lucky. We have changed the train and in the end I was able to take the last blow to win," he analyzed. The sprinter finds the key in his team. "We all understand each other very well in the team. That helps to do a good job, especially in the last meters," said Arnaud.
This fourth stage was not easy for runners of the Démare profile due to the climb to Portella Mandrazzi, a third category pass. "Bora has set a very high pace, but I have had good legs so as not to stay. I feel very relieved with this victory," he said.Sagan: "I did everything to win"
Peter Sagan (Bora-Hansgrohe), triple world champion, will have to continue waiting for his first victory of the season, which in the fourth stage of the Giro escaped him by millimeters, as he was defeated by Frenchman Arnaud Démare (Groupama-FDJ) .
Sagan found comfort in the fact that he donned the "cyclamen" jersey that distinguishes the leader of the points classification. "Today I did everything to win. The end was so tight that I did not know who was first, second and third, we reached the same line and had to wait for the arrival photo," he said.
"This is what sprinting is like, sometimes I have gained by a few centimeters and other days like today I have lost. We had decided to put a high pace on the flat to see what would happen. I am very satisfied with the team's work, my colleagues did a job incredible and I got the cyclamen jersey back. I'm only a few points ahead, but I'll try to keep it, "he said. // EFE
Photos from as.com