Danilo, at the level of his resume
In Pirlo's new scheme, the Brazilian shines as a right central in a line of three. He is the best passer and recuperator of the team and has given an assist.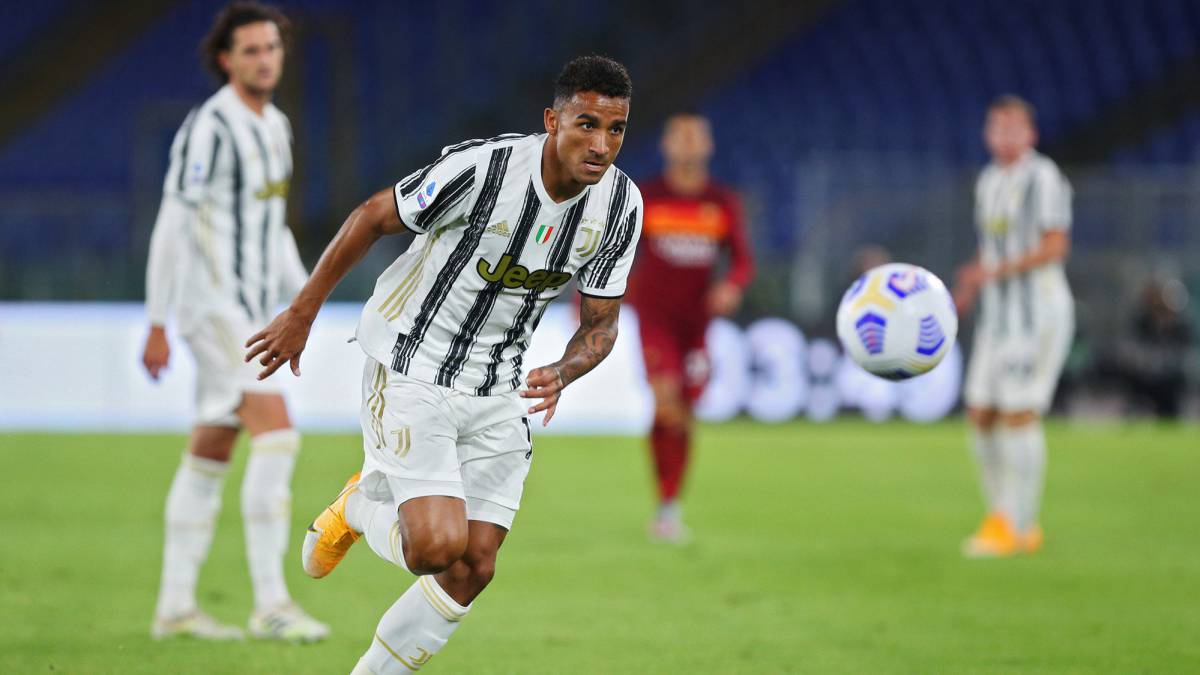 Danilo Luiz da Silva (July 15, 1991) can boast of his CV. Professional experience: Santos, Porto, Real Madrid, Manchester City and Juventus, in addition to the Brazilian América Mineiro where he was trained. National achievements: two leagues with Porto; as many with City, in addition to two League Cups, a Community Shield and an FA Cup; and a Serie A with Juve. International achievements: a Libertadores with Santos; South American and U-20 World Cup and JJ OO with Brazil; and two Champions League, a Club World Cup and a European Super Cup with Real Madrid. However, Danilo, as we all know him, has been haunted in recent times by the sword of Damocles of doubts. His performance did not seem to go according to his letter of introduction and the current season, with a Pirlo wanting to renew Vecchia Signora, seemed complicated.
However, Danilo has reinvented himself. 'Il Maestro' has put it on a platter, but the performances of the former Brazilian side have even been above expectations. And we say once because the Bicas is emerging in a new position, that of right central. Maurizio Sarri's 4-4-2 is past and Andrea Pirlo's 3-4-3 is here to stay. There, Danilo is fundamental. Accompanied by Chiellini and Bonucci, the output of the ball is his responsibility. Thus, he has been the team's best passer at the start of the season, with 166 successful passes and, together with Locatelli, the player in the entire Series with the highest number of balls played, with 236. His great long displacement has also been Cristiano Ronaldo benefited, who scored against Roma after our protagonist's pass. Likewise, thanks to his speed, he corrects with ease and this has led him to be the greatest Bianconero recuperator, with 18, ahead of his far behind, much more experienced in these struggles. According to Gazzetta dello Sport published days ago, the reason for his new positioning is Pirlo himself, who intends to copy tactical concepts from Guardiola's City and, for this, Danilo is ideal, since he knows the systems perfectly. The Italian media also highlights the figure of Igor Tudor. The former Croatian international is part of Pirlo's technical organization chart and acts as the Brazilian's personal trainer. It should not be forgotten that Tudor was, in its day, an outstanding central defender of teams, among others, such as Juventus itself. Return to the international ring
It's too early to celebrate, but for now, his good performances on the pitch have earned him Tite's call with the Seleçao. And it is not just any call, since the Juventine has not worn the Verdeamarelha for almost a year, in a friendly against South Korea (3-0) in which, curiously, he scored one of the goals of the match. We will see which Danilo has Tite in mind, if the right back of his whole life (Dani Alves has fallen out of the call due to injury) or the new center-back who has stood out under Pirlo's orders. In the matches against Bolivia (Sao Paulo, October 9) and Peru (Lima, October 13) we will leave doubts.
Photos from as.com