Dani Sordo shows his teeth in Sardinia
The Cantabrian achieved the second best time in the first pass of the 'shakedown', which is the one that serves as a reference. Rovanpera crash and best time for Tanak and Evans.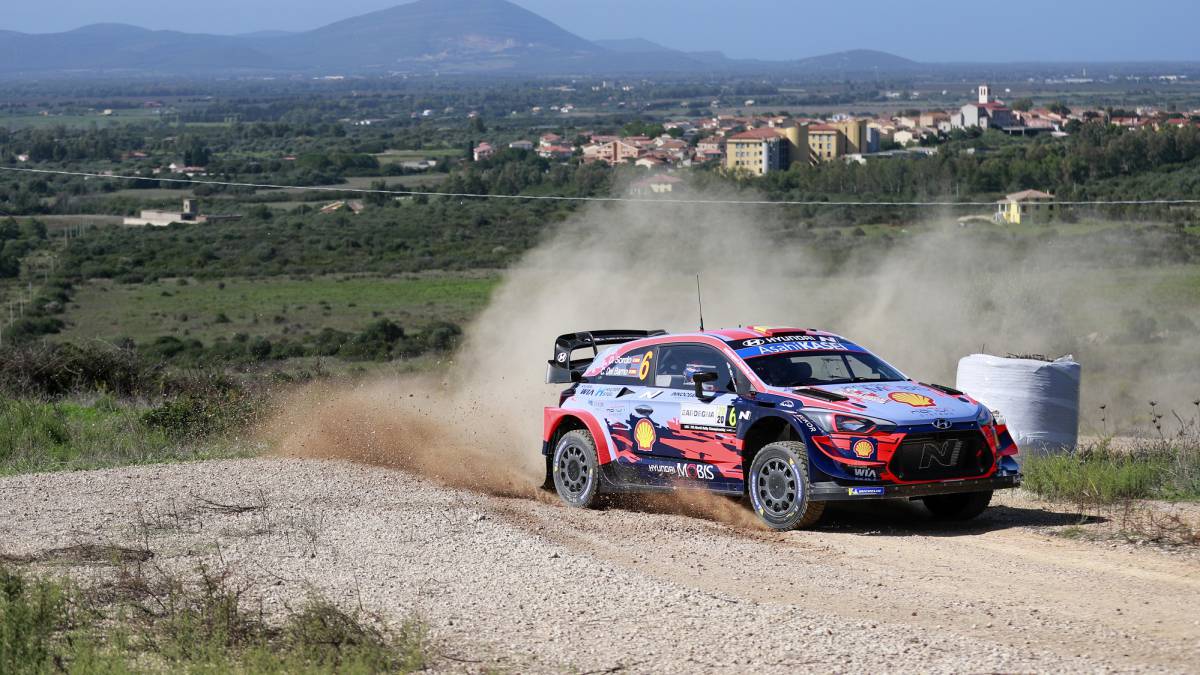 He who had, retained. Despite not competing in the World Rally Championship for seven months, Dani Sordo showed his teeth in the first round in Sardinia. The Spaniard has made it clear that he has not rusted, setting the second best time in the initial pass through the shakedown, which is the one that serves as a reference, and making clear his options to revalidate the victory achieved last year.
The 3.7 kilometer Olmedo stage has served to open hostilities in the Rally Italia. A special in which they have already been able to experience all the ingredients that the weekend will bring, with a typical route of the test, narrow, fast and with little visibility. Also, it was hot, so the starting order factor has become important again. And it has been seen again that those who start behind have the advantage of finding the road much cleaner than those who open the track.
And this is checked in the first pass, which is the one that respects the starting order of the test and in which the floor is still unchanged. And in it only Kalle Rovanpera has achieved a better record than Sordo's. Of course, as the finish line has passed, the Finn has overturned, thus ending his day.
Already in the following passes things have changed, and in the end it was Ott Tank and Elfyn Evans who set the best time tied, followed by Sebastien Ogier, with the Cantabrian fourth. Jan Solans has completed three passes of the stage, and is waiting for the competition to start to continue his way to the top.
After the firework, the real fire begins tomorrow with a long stage of 6 sections and 95 kilometers, in which all drivers fear the start, the first special, a route full of traps in which surprises are expected.
Classification 'shakedown'
1. Tanak-Jarveoja (Est / Hyundai), 2: 13.6
-. Evans-Martin (Gbr / Toyota), 2: 13.6
. Ogier-Ingrassia (Fra / Toyota), at 0.8
4. Sordo-Del Barrio (Hyundai), at 1.1
5. Loubet-Landais (Fra / Hyundai), at 1.3
Photos from as.com