Dani Sordo: "I dedicate this victory to Laura Salvo"
After winning in Sardinia the Cantabrian remembered the young co-driver who died yesterday and wished that "I hope he is watching us from up there and no more things like this happen."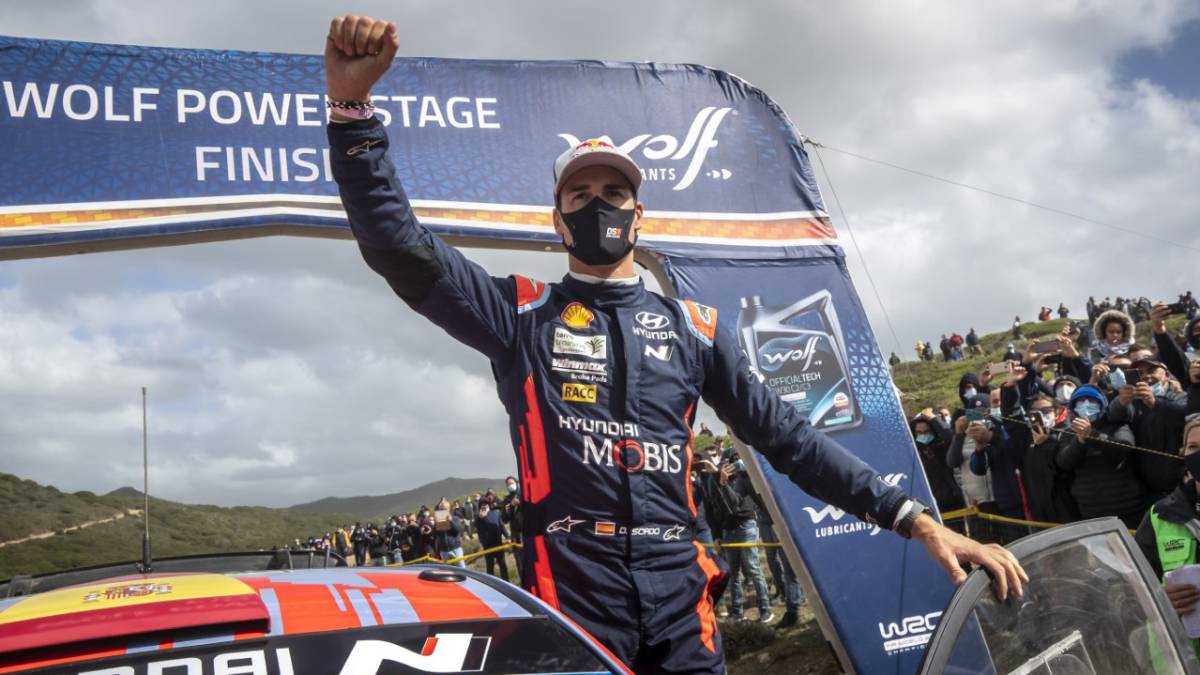 - How do you feel after this hard work?
- I am very happy and super happy to have won here twice in a row, and to bring another victory home. There are already three. It is a rally that I like, I am good at it, and we have been with luck for two years.
- He is compensating his record with so many podiums and in which perhaps more victories are missed.
- We have done good rallies many times, but we have not had the luck to finish the operation to the end. This time we had a good rally, although the last day did not go very well. Luckily, I already had enough of an advantage and I managed to manage it the best I could, but it was difficult. When you go ahead and the others are the ones who have to catch you, for them it is a little easier because they have nothing to lose. But for me it was more complicated because I didn't want to make a mistake, I wanted to finish first, but not fail.
- Have you suffered a lot in this final stage?
- I have suffered because to do the head times you have to go without a head, knowing that you can go off in any curve or break something. And that was not my plan. It is difficult to achieve that commitment, but we were able to win, in the end by a little, but thanks to the fact that we have done well the first two days to take this advantage.
- Will this victory serve to ensure participation in Monza and renew with Hyundai?
- Everything helps, but the most important thing about this victory is that it allows me to be good with myself, and offer it to people who trust me and who always support me.
- To whom do you dedicate this triumph?
- We dedicate it to Laura Salvo, who died yesterday in a tragic rally accident. He's going for her, and hopefully she's watching us from up there, and that no more things like this happen. It's the races, we know we take risks, but when you see someone so young, 21 years old and a lifetime ahead, it hurts more. And if you know her personally, even more, because she was an excellent girl.
Photos from as.com