The Briton, who qualified eighth in Aragon, praised the HRC rider: "Alex was incredible. A fantastic result for him, the team and Honda."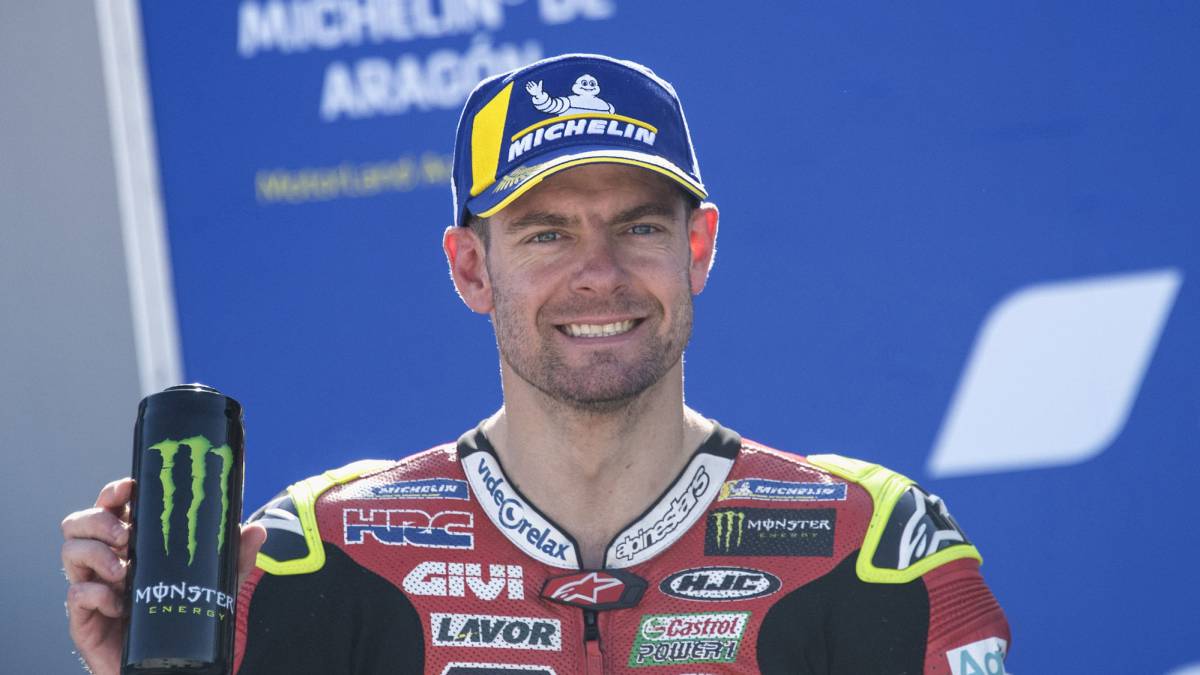 If Le Mans was a good race for Honda, the Aragon GP was even better. The brand with the golden wing confirmed its good feelings with a second place from Álex Márquez, a fifth from Nakagami and an eighth from Crutchlow after suffering problems in his embargo. Bad luck for the Briton, who had been third the day before, being the best classification of a Honda so far this season. "Unfortunately we had a problem on the warm-up lap, the clutch came off. I drove down the back straight and when I tried to shift into sixth gear, the revs went up a lot, a lot. That's when I realized the clutch was slipping. I was close to the pits. and I switched to the second bike, "explained the LCR rider.
The problem persisted throughout the race, which made it impossible for him to maintain his third place: "I didn't want to do a normal start because that would have heated up the clutch, which would have gotten me in big trouble. So of course they overtook me In the first three laps, the clutch hits the ground in every phase of acceleration, from corner to corner, on the back straight ... So you can't pass anyone. I think I did a good job getting to eighth place. "
The Briton had words of praise for Márquez, assuring that they will not be able to do "a much better job than what Álex has done": "Álex was incredible today. A fantastic result for him, the team and Honda. The way he drove, It's amazing in the opening laps. If you look at any race this year, it performs in the first laps but can't keep up. Not that he got off to a great start and then couldn't keep up. He had a great start and then he could get a better pace than everyone else on the track. He did very well. "
Nakagami, Crutchlow's teammate and the best-ranked Honda in the World Championship, could have been fifth, ahead of the Ducati and Morbidelli, reaching the finish line before the Briton: "Taka was in my zone. However, he managed to overtake the Ducati and so he was able to get away. I couldn't find a way to pass because they didn't make a mistake and they blocked me the whole race. I did the best I could. I'm satisfied with the way I rode and also with the way I dealt with the problem. at the start, in addition to my recent shoulder injury. But I am also disappointed because I think we could have achieved a better result ".
Photos from as.com