Cristina Gutiérrez fulfills a dream: to be Sainz's partner
The Burgos will run the Andalusia Rally with a Mini All4 Racing from Madrid's X-Raid team and Peterhansel: "It will be incredible."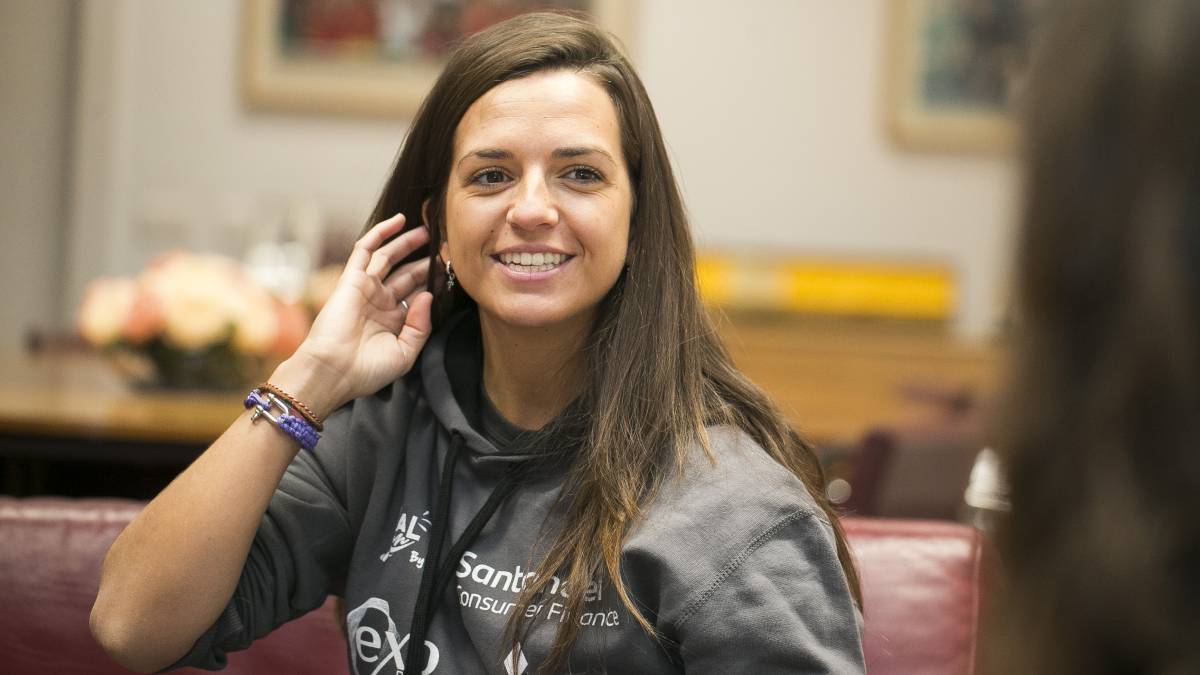 They say that when a door is closed, a window opens, and through the one that has been opened for Cristina Gutiérrez, a lot of light enters. The 29-year-old from Burgos saw how Mitsubishi closed the project that has taken her to the Dakar four times due to the consequences caused by the coronavirus, but now she has an opportunity that will surely bring out a huge smile: she will be a partner of Sainz and Peterhansel in the Mini X-Raid team in the Andalusia Rally. Great news that, for now, only includes participation in next week's rally.
He will not drive the same buggy as the main pair of the BMW brand, yes, he will do it with another that came to win the Dakar four times, the Mini All4 Racing. A 4x4 that Peterhansel (twice), Nani Roma and Al Attiyah made champion in the deserts of South America, so Cristina will have in her hands a winning car and the support and technical assistance of a winning team. Normal that he considers it "a dream come true" and can only thank "all the members of X-Raid, this incredible opportunity" .
"I'm looking forward to starting the Rally of Andalusia and getting behind the wheel of Mini All4 Racing. It's going to be an incredible experience to drive a car like this, which is already an icon in the world of raids. I'm going to give my best same to give X-raid the confidence that he has shown me by achieving the best possible result. I will try to absorb all the knowledge I can about the car and this great team ", says Cristina, who will race with Ignacio Santamaría (Xavi Foj's usual co-driver) in a team statement.
Photos from as.com