COVID-19 outbreak in AZ, Real's group rival in the Europa League
After announcing nine positives on Friday, the Dutch team just confirmed new infections. On Thursday they face Napoli on the first day of group F.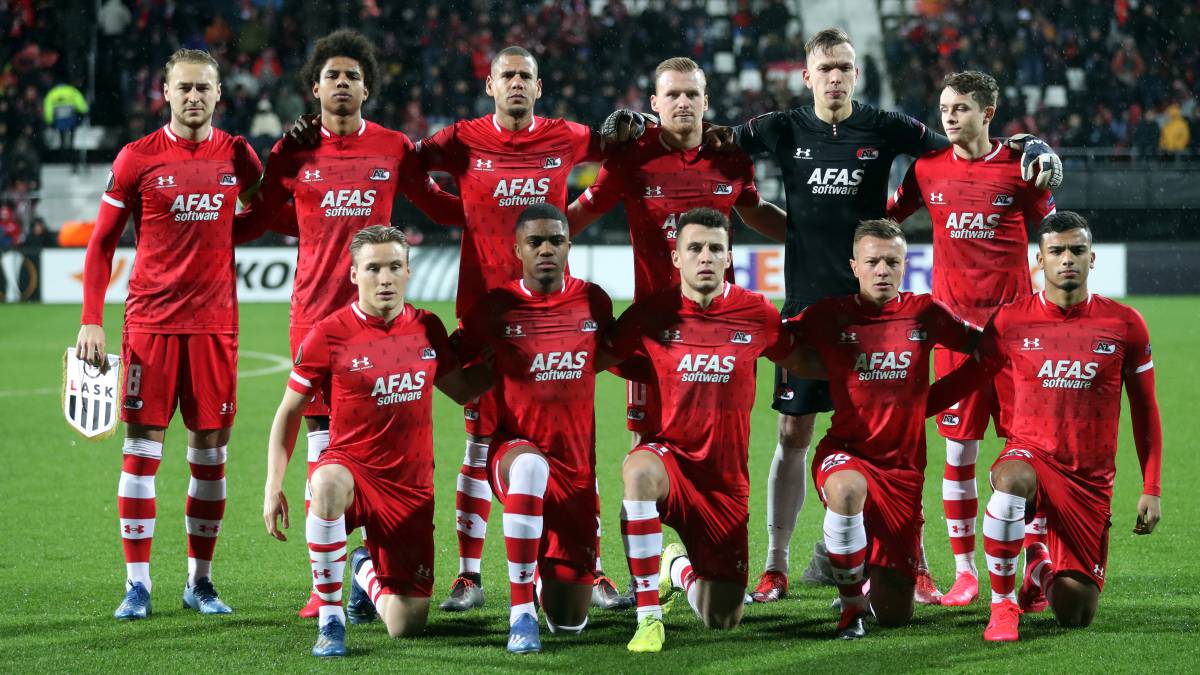 This week the Champions and the Europa League return and with it they begin, how could it be otherwise, the problems derived from the coronavirus. AZ Alkmaar, a Dutch team present in the Real Sociedad group in the Europa League, suffers from an outbreak of COVID-19. Last Friday they reported that they had detected nine positives in the team, three employees and six players, despite this they were able to play the match against the VVV of the Eredivisie with "normality" .
Things got worse when they announced today that new infections have been detected in the template. It has not been specified how many or if they directly affect the players but they have stated that "they are currently investigating the extent of the infections" and that they are working with the Netherlands Football Association, UEFA and the Municipal Health Service.
UEFA's COVID-19 regulations allow playing a match as long as there are at least thirteen players available including a goalkeeper. It is unknown whether the Dutch team currently has that minimum number of players, so it is a total unknown whether or not the match between Napoli and AZ corresponding to the first day of group F of the Europa League can be played or not. If not, it would be necessary to see how this suspension affects Real Sociedad, which will face Croatian HRN Rijeka in the other group match.
Photos from as.com