Contador completes the 400 kilometer challenge in Valencia
The pinteño cyclist took advantage of the Pilar day and the rest day at the Giro to carry out this great experience together with his closest group with his new Aurum bike.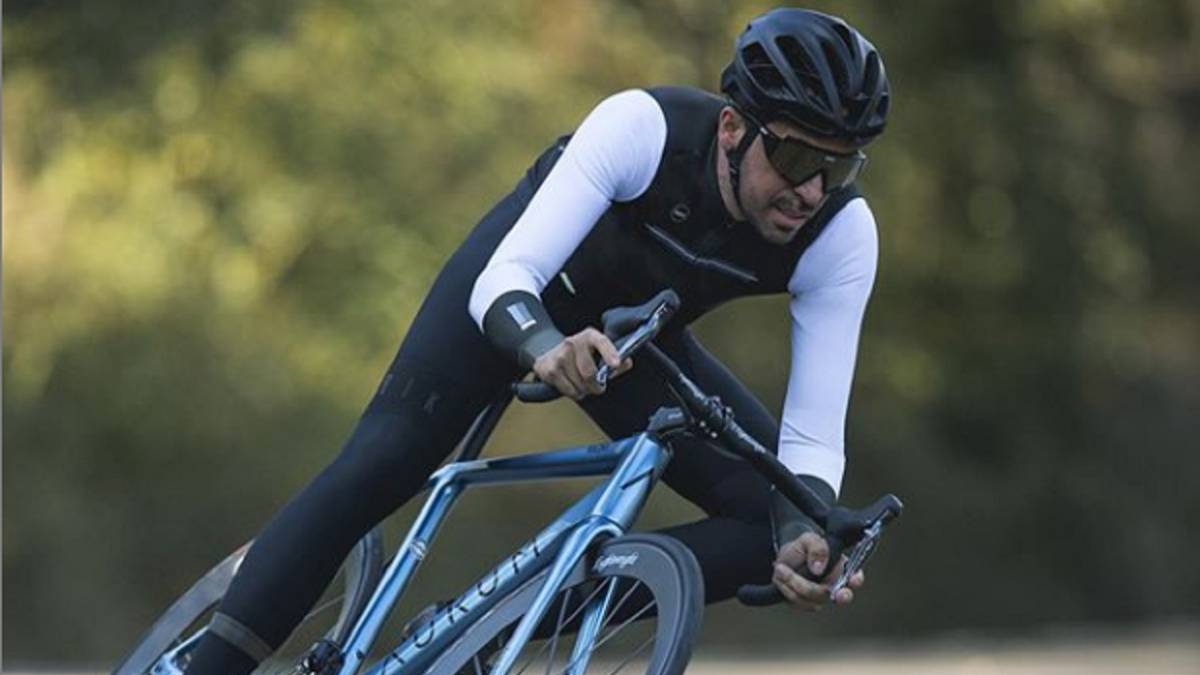 Alberto Contador took advantage of the October 12 party and the rest day at the Giro (a race that is discussed every day in Eurosport) to carry out an original challenge with his group: they complete the 400 kilometers that separate Pinto from Valencia with his bike Aurum.
Before leaving for Valencia, Contador wanted to show everything he would use in this challenge, including equipment, bars, gels ... and the Aurum bicycle, the new bike brand that he has launched together with Ivan Basso.
Contador and his group, all of them with Aurum bicycles, left this Monday first thing in the morning to face this challenge that would take them to Valencia and that Contador himself was recounting through his Instagram account with his great friend, the also professional ex-cyclists Jesús Hernández.
In the first hour, Contador and his group completed 32 kilometers with 288 meters of positive elevation gain as they passed through Morata de Tajuña, and at the height of Estremera the sun already kept them company to complete the second hour in Barajas de Melo, with 63 kilometers traveled and 600 meters of elevation gain before completing kilometer 100 past the municipality of Tarancón with 1,080 meters of positive elevation gain after 3 hours and 10 minutes.
In the fourth hour the group reached 130 kilometers with 1,404 meters of positive elevation gain and with Contador remembering and in the fifth hour the group had already traveled 170 kilometers with 1,700 meters of positive elevation gain while Jesús Hernández ironically recalled a phrase before starting the adventure: "From Madrid to Valencia it's all downhill". At kilometer 221 of the route, Contador and his group stopped to regain strength with a delicious paella before facing the final section of the route.
Contador and his group would enter the Valencian Community through the Contreras reservoir and would complete the eighth hour of departure with 272 kilometers in the legs and more than 2,850 meters of accumulated positive slope. In the ninth hour the group completed the 3,000 meters of unevenness at kilometer 310 when passing through Siete Aguas and would reach the tenth hour at kilometer 350 of travel. At around eight in the afternoon the group arrived in Valencia after completing more than 3,805 meters of positive elevation gain and a total of 412.5 kilometers in 12:12:25 at an average of 33 km / h before regaining strength after one o'clock. the early morning with some pizzas. Contador continues to demonstrate his passion for cycling with new challenges that, in good company, know better.
Photos from as.com