Confirmed: Jordi Alba, broken
The full-back retired against Sevilla and the tests show that he suffers a break in the biceps femoris in his right leg: three weeks out and is a doubt against Madrid.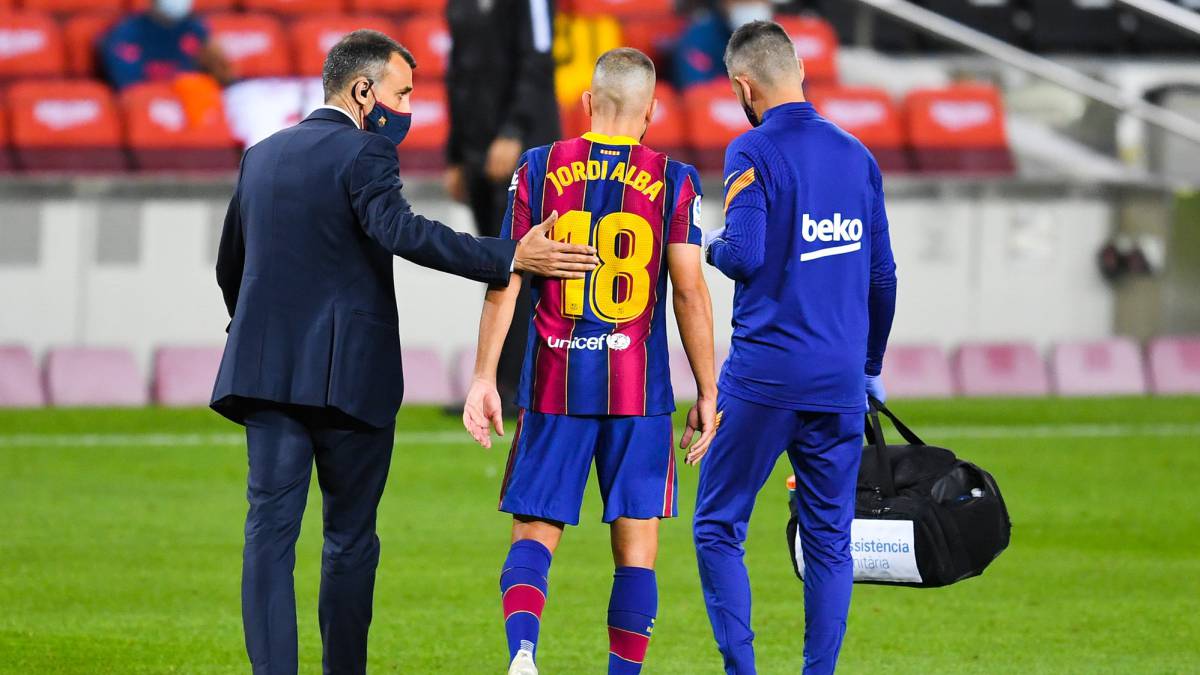 Just leave the field Jordi Alba asked the doctor Xavi Yanguas if he was going to get to the game against Real Madrid at the Camp Nou. The doctor, visibly restless, replied that it would depend on the extent of the muscle break, but that in principle it was not ruled out by any means. The tests that the defender underwent this Monday confirmed the existence of a tear in the biceps femoris in his right leg, as AS announced, so that today the player's presence facing the Classic is in the air .
Y is that the prognosis of the doctors, in the most optimistic case, is that Alba may reappear within three weeks. That means that he would not make it to the game against Real Madrid but to Juventus. In any case, evolution could advance his recovery, so the club's doctors have not yet ruled out the possibility of him reaching the game against Real Madrid.
The problem is that Alba is a player with a history of hamstring injuries, both on the right and left legs, so the medical services will not assume any unnecessary risk, especially because the player already knows the ordeal in their own flesh that supposes a relapse by trying to recover before time.Thus, Alba will surely miss two games: against Getafe in LaLiga and the debut in the Champions League against Ferencvaros. From here, it will be their feelings and the assessment of the doctors, who end up marking their roadmap, knowing that the game against Real Madrid and Juventus are marked in red on the calendar.
Photos from as.com