Competition opens file to Álvaro Cervera for his arbitration complaints
The Cádiz coach faces a four-game sanction for publicly showing his disagreement over the unmarked penalty against Perea against Granada.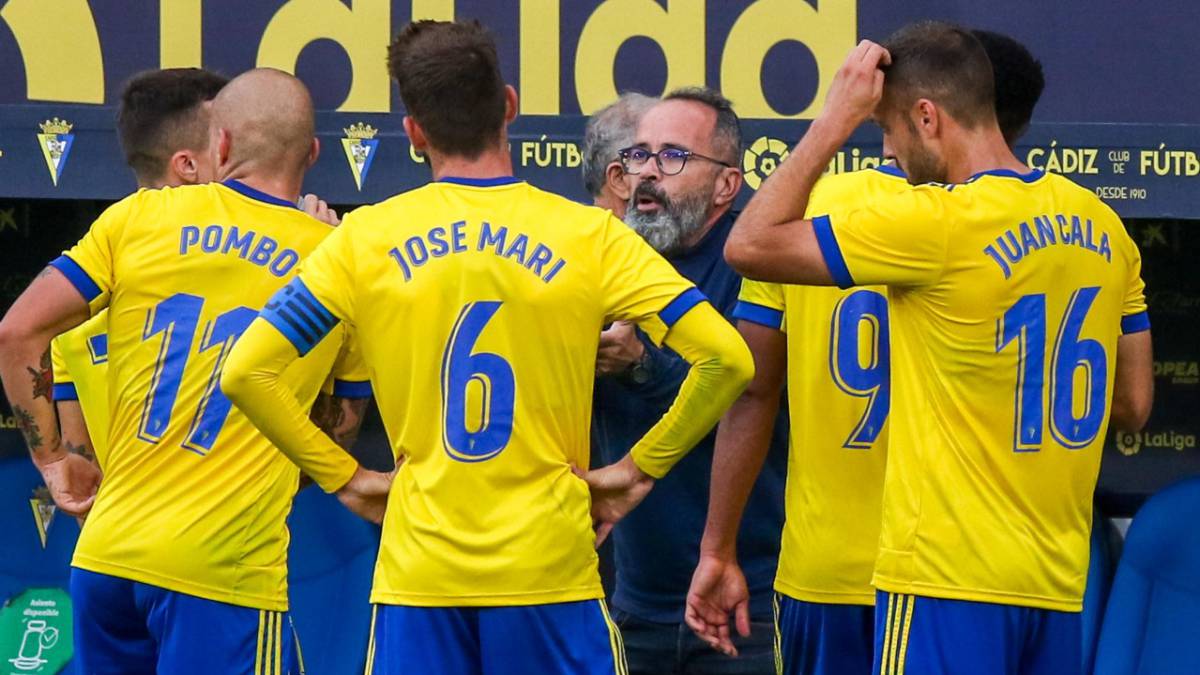 Álvaro Cervera was very clear in his statement after the match against Granada: "He did not want to whistle it." The Cádiz coach now faces a four-game sanction after the Competition Committee of the Royal Spanish Football Federation (RFEF) opened a file for him.The coach is clear that Foulquier overwhelms Alberto Perea inside the area, so the referee, Alberola Rojas, should have awarded a penalty. But he did not, did not even review the images to make the decision. And this was what unleashed the anger of Cervera, who in previous press conferences had already raised his voice for a couple of actions that, in his opinion, had harmed his team.
The video of Foulquier, a Granada player, foul on Alberto Perea has given much to talk about at the national level, as the images leave no doubt. It was a penalty.
These are the complete statements of Álvaro Cervera that have led to the RFEF file: "Everyone has seen it. There is only one person or three, because there is one below and two above, who have not seen it. I have just seen it. see and has no other explanation than not wanting to whistle. I know how difficult it is to whistle, but I also know the means that exist now to be able to referee. Still there may be mistakes, but not in this. Today's play is for somebody think about it a bit ".
Photos from as.com