Real Madrid visit Herbalife Gran Canaria in the postponed match on matchday 4. Jeff Taylor and Felipe Reyes are the doubts.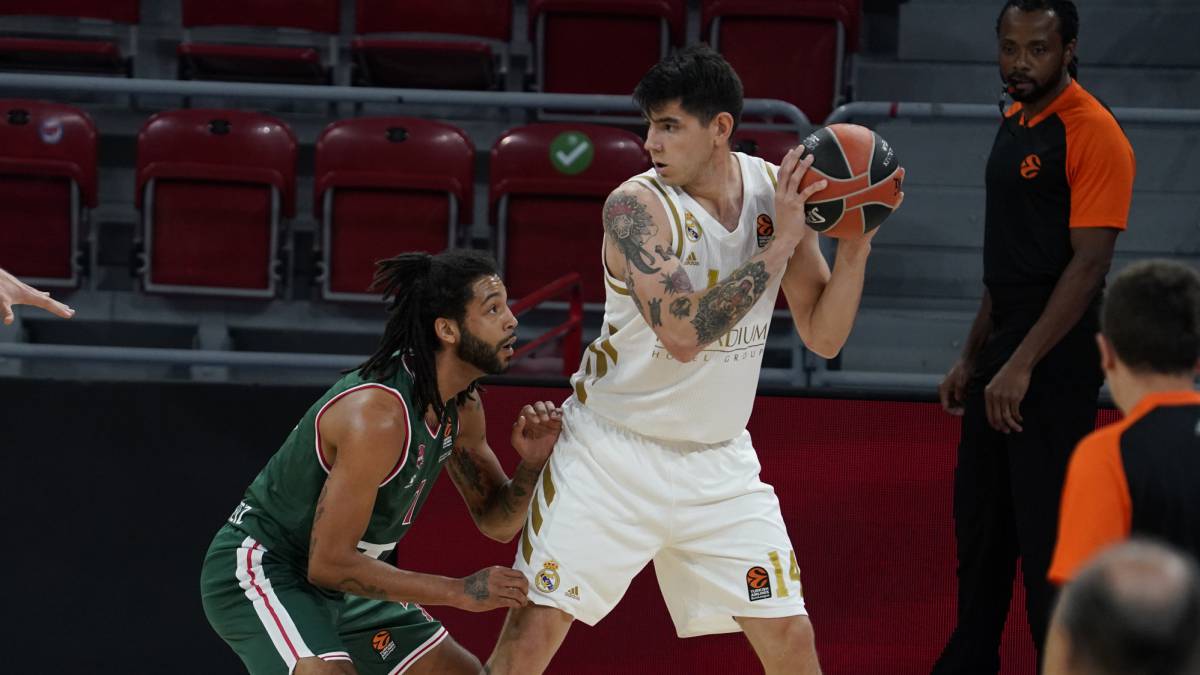 Change of scenery, change of mentality. Real Madrid returns to the Endesa League, to the Gran Canaria Arena, to face Herbalife (18:30, #Vamos) in the game postponed on day 4 due to the positive in the island team last week and in full 5th working day. The new normal of basketball due to the coronavirus pandemic. The white team returns, as we said, to the Spanish championship, where it links three good wins, with the urgent need to reset the counter after the tough defeats in the Euroleague against TD Systems Baskonia and Valencia Basket. And the rapapolvo to the staff. This is how Pablo Laso wants it: "We must quickly change the chip of matches so often and be prepared" .
In front of the Granca of Porfirio Fisac, who does not start in the ACB (a victory in three games), but in the Eurocup (two out of two). Bipolarity, a common illness when playing in two competitions at the same time. Fisac explains: "The sports situation carries many risks, it means having thirteen games in a month." The Canarian coach downplays the white stumbling blocks: "Neither they nor the others give importance to those two defeats in a row." Olek Balcerowski will be the only casualty on the Herbalife. Tomas Dimsa (26 years old and 1.96 meters) could make his debut after playing 16 minutes in the Eurocup against Nanterre 92.
Taylor and Reyes
Jeff Taylor (muscle injury) and Felipe Reyes (sprain) are doubts against an opponent who has not beaten Madrid at home since 2018. Laso does not trust: "It will be a very competitive game. Herbalife Gran Canaria is a team a bit new, under construction, with new players, a new coach, and who maintains situations from last year. They have gained physicality in the inner game, especially with Wiley, and they keep Costello and Burjanadze, who are referent players on the inside. Then, the change of bases, where Albicy, Ferrari and Montero create a lot of pick & roll situations. In addition, Okoye and Beirán, who can play in the low post, have good outside shooting, and Della Valle, who is more scorer. "
Photos from as.com