Calathes skips confinement
The Barcelona base was eating in a restaurant with his wife and son on Monday, when he was supposed to stay home until tomorrow.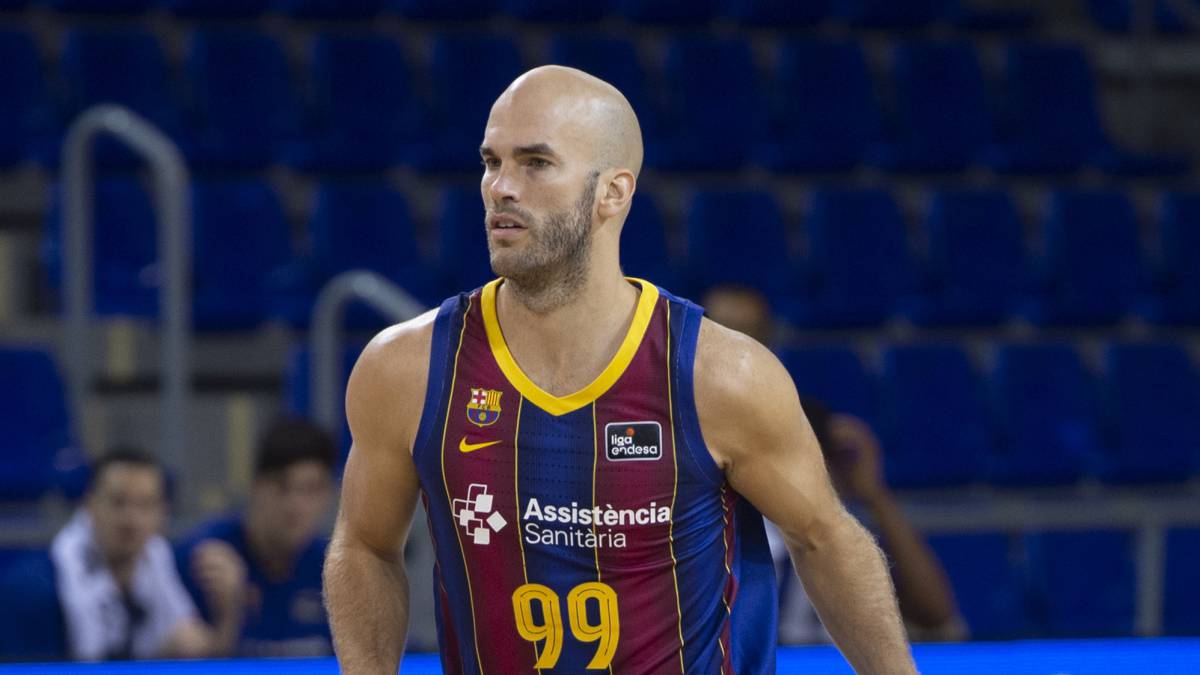 Nick Calathes, Barcelona base, has skipped the confinement to which all team members were obliged to comply by order of the club. The player was seen eating on a terrace of a restaurant in Barcelona, as can be seen in an image published by the newspaper La Vanguardia. In the photo, he is accompanied by a woman and a child who, as Diario AS has been able to confirm, would be his wife and son. Club sources have explained to this newspaper that Calathes received the two in Barcelona, where they arrived on a trip, and went to eat with them.
The quarantine of the squad and the coaching staff had been applied by the club after three positive cases of coronavirus were detected over the weekend. The first two were those of the coach, Sarunas Jasikevicius, and his assistant, Darius Maskoliunas. Shortly after the third case was confirmed, also within the technical body. All of this led to the postponement of the match they had to play on Sunday at noon against Gipuzkoa Basket in the fourth matchday of the Endesa League. That game has already been assigned a new date: Tuesday 20 at 7:00 p.m.
All the members of the Barcelona squad have undergone PCR tests today, after those that already passed on Sunday. According to the Euroleague protocol, if any member of a team tests positive, the rest will have to take two tests with a negative result in order to play their next match. In the case of Barça, it was Thursday in Russia against Zenit, but it has reached an agreement with the Russian club to delay the match to Friday at 6:00 p.m. Of course, first it will be necessary to know the results of today's PCR (surely they will not be known until tomorrow) to know for sure if there are no more infected in the culé team.
Photos from as.com