Caicedo: "This victory is a dream come true"
The Ecuadorian, winner on Etna, was very excited after getting his first victory in a great lap. Almeida, "very happy" with the leadership.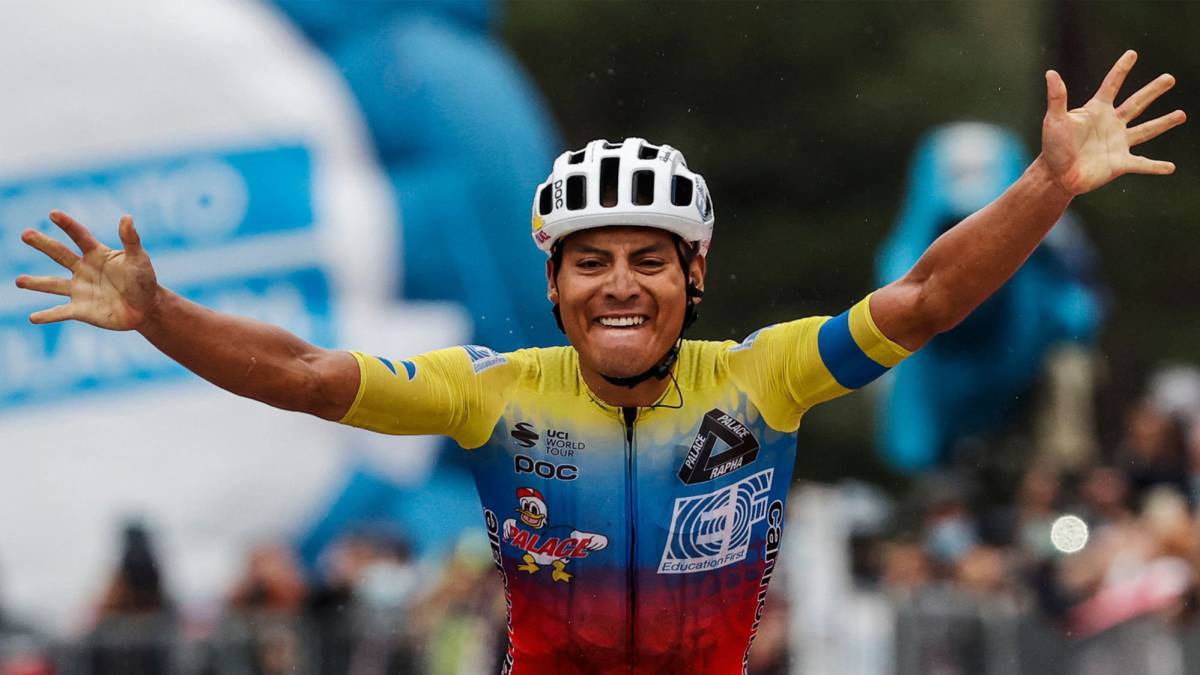 Dream fulfilled for Jonathan Caicedo. In his second year in a World Tour team, and at 27 years old, the Ecuadorian has achieved the most important triumph of his career after winning on Etna, where the third stage of the Giro d'Italia ended. "I can't believe it. This is a dream come true," Caicedo said.
This Giro is the second in a row for the Ecuadorian champion, and it is also only the second great lap of his career. "Last year I saw a long way to win, but I have continued to try and show that it can be done," said the Ecuadorian at the end of the stage, who last year had 55th as the best result in a stage of the Giro.
It has not been easy for Caicedo, who has had to face an expert like Giovanni Visconti on the run. "I came with a person who has a lot of experience in the Giro. I tried not to melt, I wanted him to spend. I took advantage when he attacked, I counterattacked and saw that he had the strength to reach the end," said Caicedo, who is clear about his objective. "I come in search of stages, this has been great. I hope the body responds, recovers. We will try again," he said despite stroking the pink jersey.
If Caicedo is the happiest person in the squad, Joao Almeida is nearby. The 22-year-old Portuguese dressed in pink at the end of the third stage after leading Caicedo by hundredths. "I felt good from the beginning, and in the end it was a tough ordeal to suffer. I knew I could wear pink and it felt good, I never expected to be in this position and I'm very happy about it. I'm still not very aware, tomorrow I'll see myself in pink and I'll be very happy. Defending him will be tough, we will do everything we can, I have very good teammates and I think we can do a great Giro, "said Almeida.
Photos from as.com