Butler: "Let's make it 2-2"
The Heat player has been the absolute star of the game and has ensured that his team has realized that it can beat the Lakers.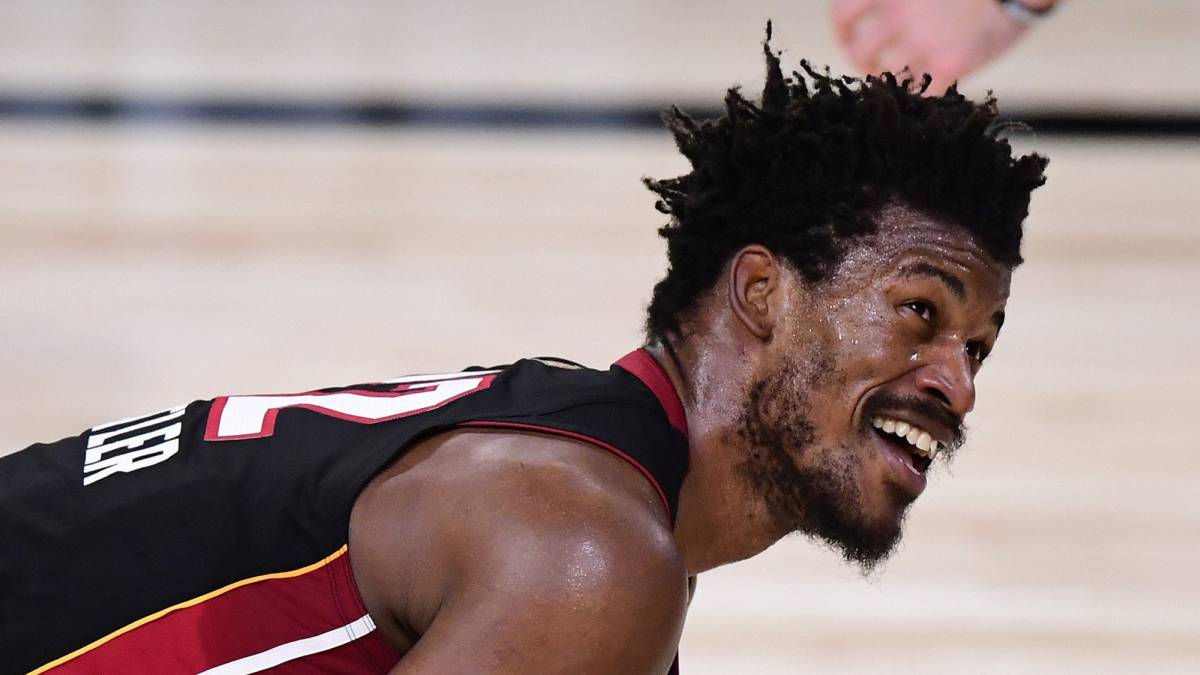 The guard Jimmy Buttler became the great figure of the Miami Heat by achieving a triple-double of 40 points, 11 rebounds and 13 assists, which allowed his team to win this Sunday by 115-104 to the Los Angeles Lakers, in the third game of the NBA Finals. At the conclusion of the match, the star addressed the media, assuring that they were going to "make it 2-0" and that the result was the only valid thing. "Winning," Butler stressed. "I don't care about triple-doubles. I don't care about any of that. I really don't do it for individual showmanship. I want to win. We did that. I'm happy with the result." The victory was the first for the Heat and they avoided having a 0-3 deficit for the first time in their history in the NBA Finals, which they play for the sixth time. The Heat guard became the 21st player to have a triple-double in the NBA Finals. Four of them were at Disney this Sunday: LeBron James, Rajon Rondo and the now retired Jason Kidd also did it.Despite the losses of the starters, the Slovenian point guard Goran Dragic, and the center Bam Adebayo, the Heat, knew how to take advantage of the lack of intensity and consistency in the Lakers game and gave their teammates more time so that they can recover from his injuries for the third game to be played on Tuesday. "We are a winning team," says Spoelstra
The Miami Heat coach also spoke after the duel. "Win is good for everyone," declared Erik Spoelstra. "Now we will have more time to recover and also be convinced that we are a winning team that we can compete with any rival" .
LeBron denies being concerned
For his part, forward LeBron James, of the Lakers who contributed a double-double of 25 points, 10 rebounds and 8 assists, pointed out that the team lacked ambition in the final stretch, but everything will change facing the fourth match. "We will be ready to go back to competing to the fullest and to recover our best basketball," said James.
Photos from as.com