Burgos-BH confirms its team for La Vuelta 2020
The Burgos team, which already shone in the 2019 edition, hopes to continue adding successes with the presence in the line-up of Jetse Bol or Ángel Madrazo among others.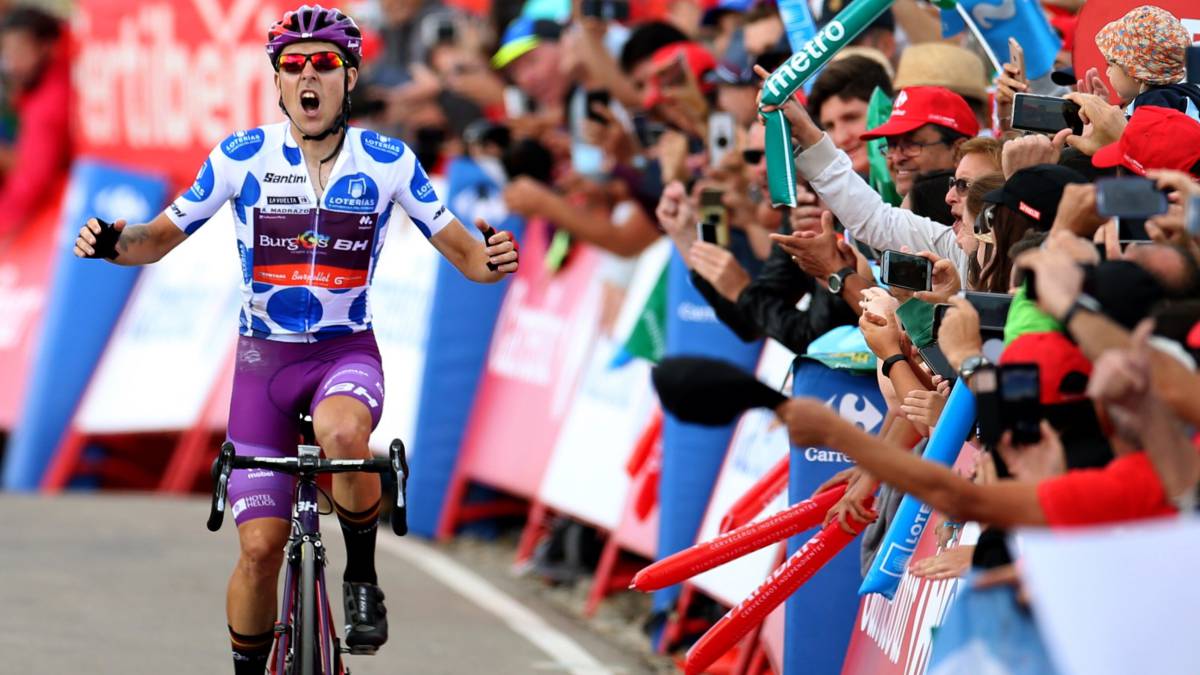 The Burgos-BH team has been the earliest when it comes to giving its final list for the Tour of Spain, which starts next Tuesday, October 20 in Irún with the final arrival at the Sanctuary of Arrate.
The Burgos squad arrives at the Vuelta with the aim of improving the great results obtained in the last edition with the triumph of Ángel Madrazo in the Astrophysical Observatory of Javalambre and the second position in this same stage for Jetse Bol.
The Cantabrian and the Dutchman repeat compared to last year in a team that includes Óscar Cabedo, Jorge Cubero, Jesús Ezquerra, Alex Molenaar, Juan Felipe Osorio and Willie Smit and which will be led by Rubén Pérez and José Cabedo.
In statements provided by the team, Rubén Pérez analyzed Burgos-BH's expectations for the next Tour of Spain. "Last year we set the bar very high and we must not forget how difficult it is to be able to repeat it again. So many days with the mountain jersey and winning a stage is an outstanding one for a team invited to any of the 3 Grand Tours. This one year we have the ambition to try to repeat the stage triumph. That must be our goal and for this we must be combative, choose the best stages that can best give us and try to surprise from afar ".
Photos from as.com