Brahim, to AS: "I don't regret going to Madrid by any means!"
The man from Malaga gives his first interview since he left Madrid: "Milan has a great project, I want to show the world what I can give."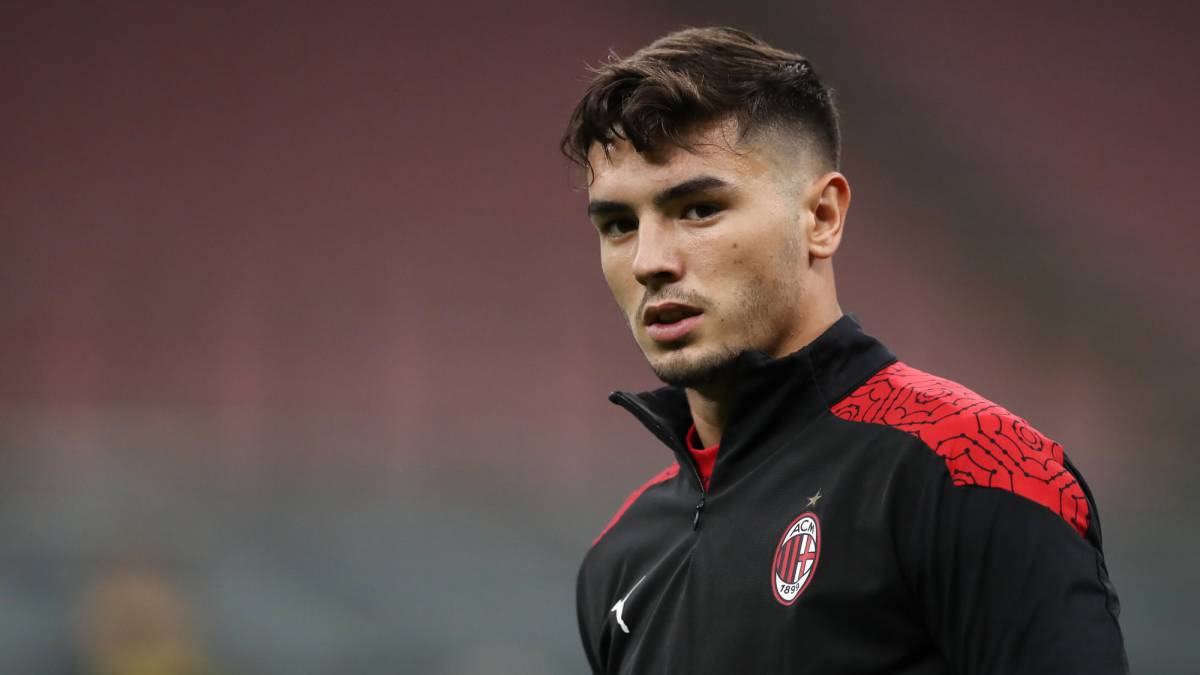 Brahim Díaz (Málaga, 1999) chooses AS to grant his first interview since he left Real Madrid to play this season on loan for Milan. His start could not have been better, because his team counts his games by victories and the Malaga player has been one of the most outstanding.
What is it like to return to the National Team after so long?
It is a pride to represent Spain always, I feel lucky.
He was always the big star in U-17 and U-19. Was it frustrating to see yourself out of the U21?
It is always a pleasure to be with the National Team and not see me… It was because I had no continuity. Now I'm here and I'm very happy.
Did it hurt to miss the Olympics?
Now it is 2021… You have to think about what is coming. Representing your country in the Olympic Games is a wonderful thing, I must work for it.
Dream of the Games, the U21 Euro Cup… The Absolute too?
I'm going to work. I am ambitious, that is clear, but you have to work little by little and earn it in the field. You have to look at the short term, now I'm with the U21 and we'll see ... 444 444
Do you give up your vacation if they call you around three?
I would be delighted! I would be there for three without a doubt, I hope so.
How was the adaptation to Italy?
Very good. They have received me wonderfully. I am very happy, we have a good dynamic and I hope we continue like this.
Were you expecting to adapt so quickly?
Adaptation is usually slow but in my case it has been very fast. I am very happy, in a very healthy, ambitious and high-quality group. We want to do great things.
What is the difference between England, Spain and Italy?
Every football is different. The Italian is a little more tactical, he has a physical part… It is very good to have played in three different countries to grow as a footballer.
What is Ibrahimovic like in short distance?
You have already seen how great he is as a player and in the dressing room too. He is a great person who tries to help.
He wanted half Europe.Why did he choose Milan?
It is true that there were many offers. I don't know the exact ones, but Milan is a historic club, with a great project that has been winning every game since after the lockdown, so to speak. The affection they have shown me and the interest they had in me made me choose this great club.
Does wanting to return him to his rightful place affect him? Is it a personal challenge?
It is a very big club, with a lot of history and they have a good project. There is a very healthy group, now there is a winning dynamic and we are continuing it. The goal is for him to be that great Milan again and I think that is being achieved. There is a lot of hope, there is a winning team.
Why did you decide to go out this summer? What has changed?
I wanted continuity, to feel that I have minutes and that I am there to play. Nothing has changed. I want to be me, show my football. I find myself as an important character in Milan and I have to grow, learn and improve.
How is your relationship with Zidane?
I have a lot of affection for Zidane. He has been a great player and is a winner as a coach. He has always given me good advice. What he has told me is between him and me, but I am very fond of him.
Then there was no problem with Madrid ...
I am focused on Milan and I only think about giving my best for Milan. As I said, I have a lot of affection for everyone at Madrid ...
Have you regretted signing for Madrid?
Not at all! It is Madrid…
Are you sure you will triumph at Madrid in the future?
I am focused on Milan this year. I want to do my best for them and then we'll see ...
Are you looking forward to showing your talent in professional football?
It's what I want: to show my potential. Show the world what I can give. I hope to be at a good level.
Resolve a question… Are you left-handed or right-handed?
(laughs). I always like to leave it in the air because that way the rivals don't know it. I play with both, I have that facility. I am right handed to shoot and left handed to drive. But I can shoot left-handed and drive right-handed. It already depends ...
Take corners with the left ...
Yes, I do. It's a huge advantage.
How do you get that?
I have always been with the ball, since I was little. She was my best friend. I have always wanted to improve in all areas and having both legs was one of them. I have improved it, I have practiced. When I saw that he was shooting a lot with his right hand, he would shift to the left.
Photos from as.com