Bogdan Bogdanovic, in the orbit of Giannis's Bucks
The Kings player is one of the favorites in Milwaukee and his arrival could be the first step in showing Giannis an attractive project.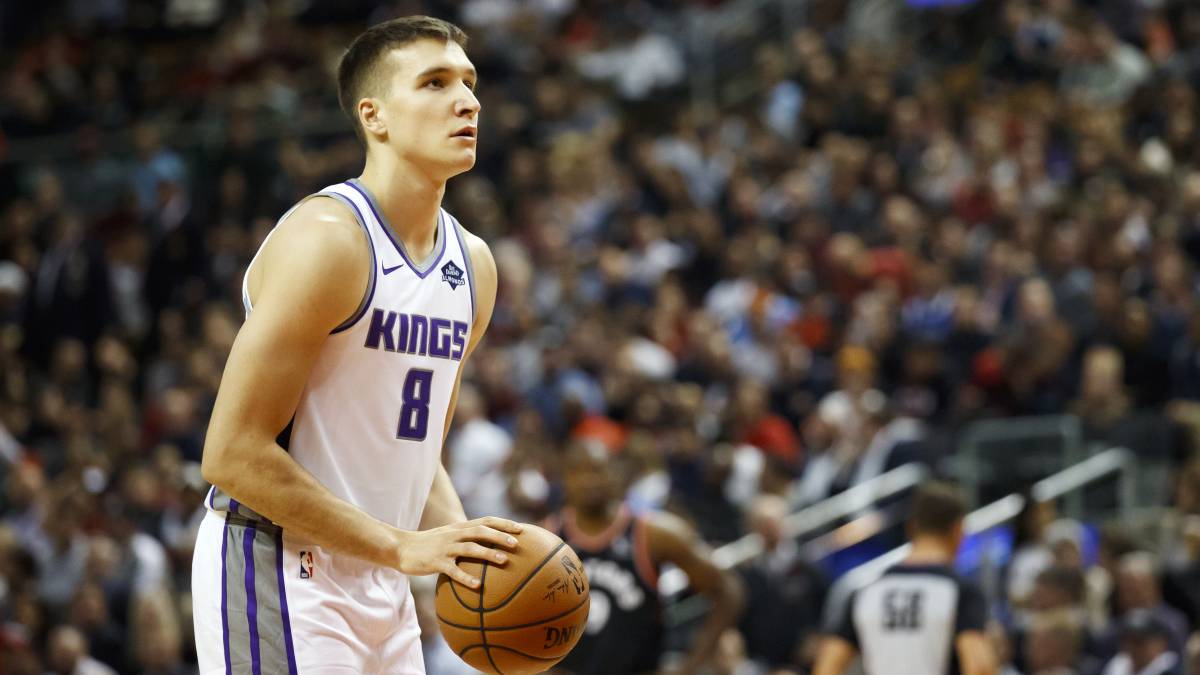 The Bucks are thinking of reinforcing their squad after this season's failure. The defeat in the semifinals of the Eastern Conference has been a severe blow for an aspiring team but that always stumbles on the same stone, the playoffs. The early fall has caused alarms to go off in the franchise, which is looking for a way to make the team attractive so that Giannis Antetokounmpo, its star, does not leave Milwaukee in the summer of 2021, that free agency that the NBA is pending. . The Greek has not given clues about his future and the Bucks face the eternal debate: trade him and get something for him before he becomes a free agent, or wait and try to retain him even at the risk of his leaving.With the discussion parked and with Anteto in the Bucks ranks for at least one more season, the board has opted for the second plan while waiting for the star to give more clues than he is currently giving. At the moment and according to Shams Charania, they have their sights set on Bogdan Bogdanovic, player of the Kings. The Serbian is a restricted free agent and Sacramento will be able to match any offer made for him, but they could also let some Bucks go wanting to strengthen their backourt and add reliable triplets to their arsenal, thus exploiting the system in which Giannis penetrates and enables the exterior for his companions.
Bogdanovic is 28 years old and in his third season in the NBA. He has averaged 15.1 points, with 37.2% in triples. This year he has surpassed the 30-point barrier twice and has been one of the most important players on a drifting team like the Kings. His profile could be very helpful to the Bucks and could be a great tandem with Giannis and help Mike Budenholzer fix some of the team's problems.

Photos from as.com