Bartomeu's challenge to win the referendum
It is estimated that with 12,000 supporters or less, they would lose the referendum, between 12,000 to 15,000, they would take serious risks, and from 15,000 or more, they would save the motion.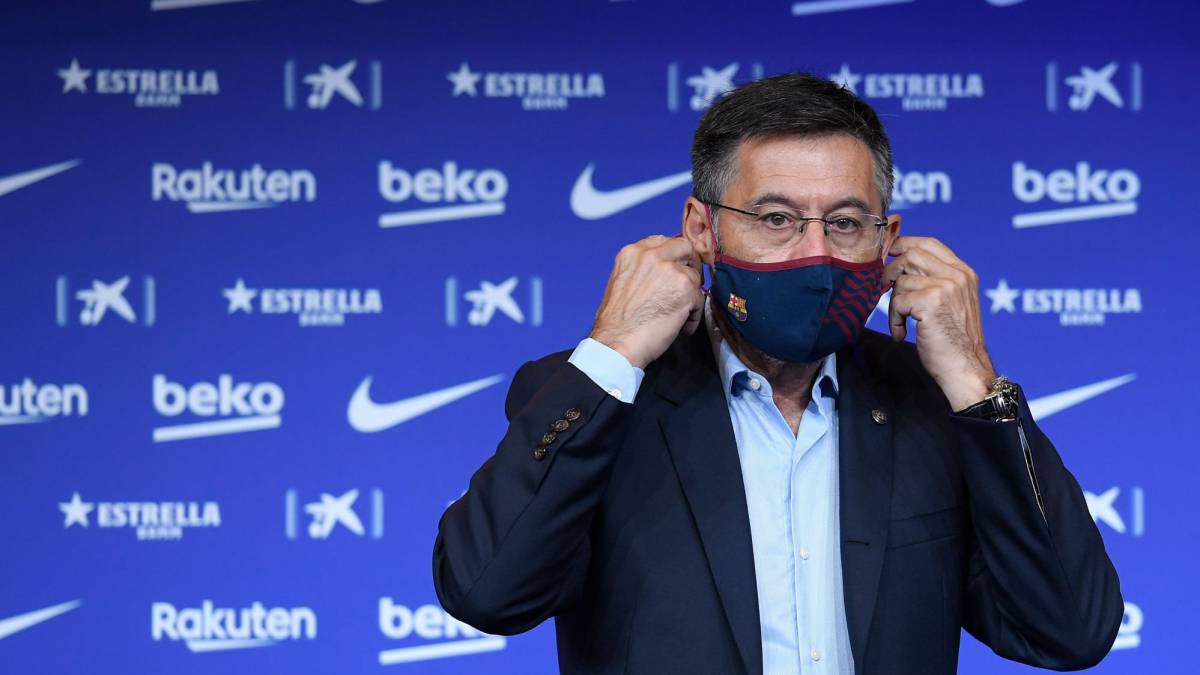 Josep Maria Bartomeu has less than a month to convince 15,000 members to vote for him in the referendum that still has no date, but that everything indicates that it will be held on Sunday, October 25, as long as the health authorities allow it.
According to AS has learned, people close to the Blaugrana president's environment have already made an estimate of the votes he would need so as not to fear that the vote of no confidence will go ahead. Taking into account that promoters need 66.6% of the adhesions, the club considers that with a package of 15,000 members, it would practically guarantee to save the motion.
And it is necessary to bear in mind that the club assumes that the promoters have at least 20,000 votes, which could easily reach 25,000, so it needs a significant cushion of votes to stop this bleeding of votes against . To give an example, in the event that 25,000 votes against were reached, Bartomeu would need 13,000 votes in favor, in order not to reach 66.6% of support against.
The estimate they have made in the club is that with the support of 12,000 members or less, they will lose the vote of no confidence; with 12,000 to 15,000, there is a serious risk of losing it as well, but from 15,000 or more, it would be exceeded.
Y is that with 15,000 votes in favor of Bartomeu, the motion would need 30,000 votes in favor, a considerable number under the circumstances. To put the reader in a position, Bartomeu won the 2015 elections with a total of 25,823 votes, 10,000 more than Joan Laporta.
It should also be remembered that in the previous vote of no-confidence, instigated in 2008 by Oriol Giralt against Laporta, the promoters of the motion achieved a total of 23,870 partners by 14,871 of the then president, thus remaining only six points away from achieving the objective, with 60.6% of the votes.
In any case, it will not be easy to get the support of 15,000 members from Bartomeu. First, because of the pandemic situation, which prevents the meetings of people in any type of venue, second, because it is a vote that implies maintaining the current meeting for only five more months - there are elections in March - and third, because there is a great social mass indignant with the management of the current leaders of the club.
Photos from as.com