Barrenetxea conquers Arrate and Ballesteros wins the Spanish Cup in a big way
Jon Barrenetxea (Baqué) took Valenciaga, a spectacular closing in the rain to a Cup whose overall went to the second at the top, Ballesteros, from Caja Rural.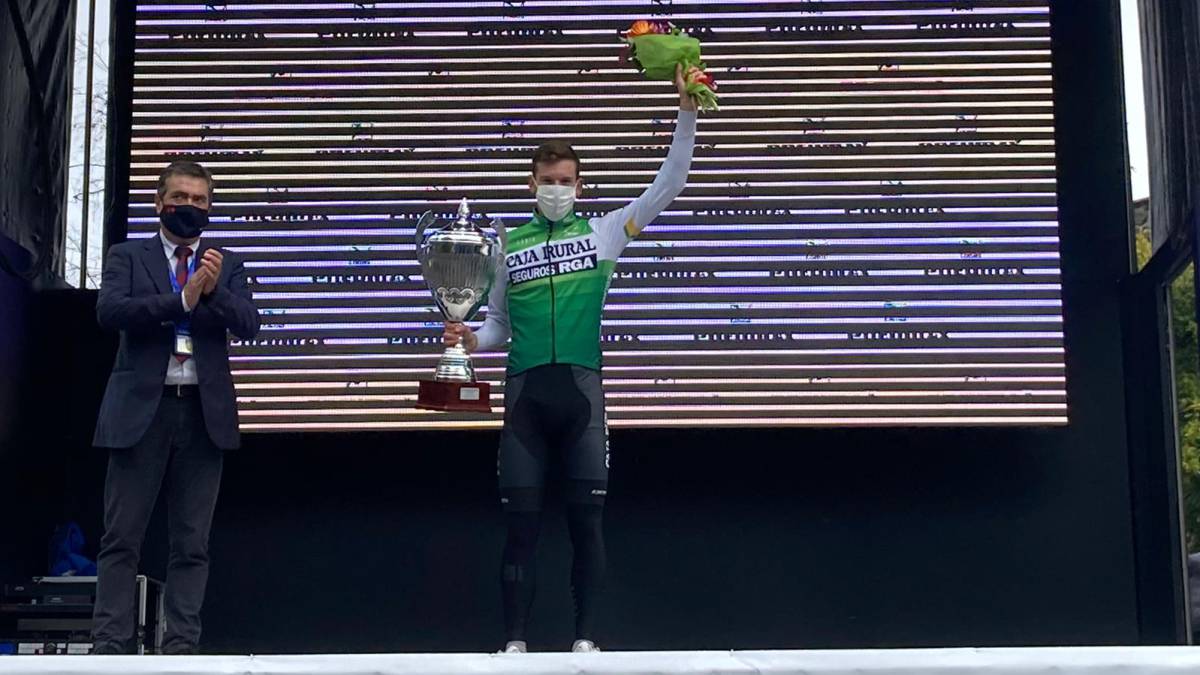 Jon Barrenetxea and Miguel Ángel Ballesteros were the winners of the Valenciaga Memorial, the last round of the Spanish Elite and U-23 Cup. An event that produced a spectacular cycling day, in which the rain on the final climb to the mythical Arrate peak added even more epic, and in which there was emotion both for the victory and for the general cup. The first honor went to Jon Barrenetxea, who raised his arms after sneaking into a court in San Miguel, a port prior to Arrate, and staying in the fight until the last meters.
The general of the Cup went to Miguel Ángel Ballesteros, a cyclist from the Caja Rural formed in the Kometa de Contador. The Murcian started among the candidates to snatch the leadership on the last day he copera David Martín (from his former Kometa team) and for this he started on the last climb with a spectacular comeback that led to the head, in which at that time Barrenetxea and Pelayo Sánchez (Gomur), who was deprived of fighting by problems because he raised his arms.
Ballesteros, a 24-year-old from Murcia, is proclaimed champion of the cup-bearer tournament organized by the RFEC. Jordi López (Lizarte), ninth at the finish and who was also among the contenders, was crowned the best U-23 in the competition.
Photos from as.com