Real Madrid face one of the great squads of the Euroleague (20:45, Dazn). The Italian team has 28 years without going to the Final Four.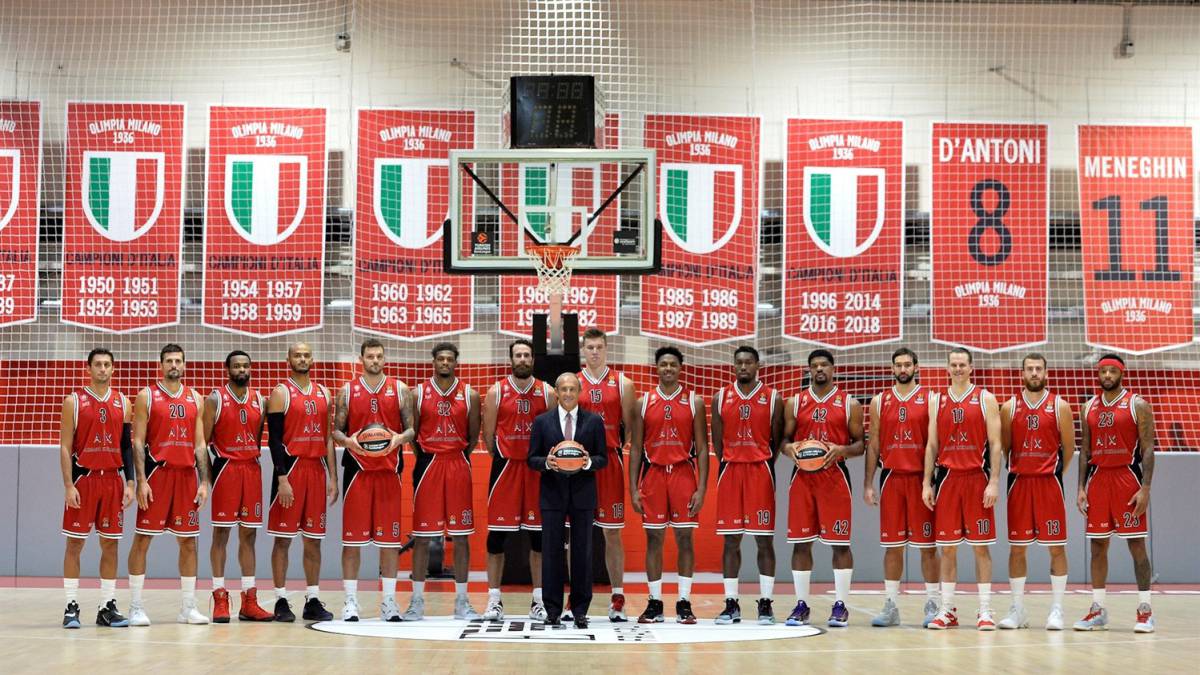 Istanbul, 1992. That was the last time that Armani Milan (then Philips Milano) stepped on the Final Four of the Euroleague. Almost three decades of absence from the great festival of European basketball that weigh like a slab in one of the greats of Italy. Turkey also caused a fracture in its history: from accumulating 24 league championships in the 57 previous years to only 4 in the 28 after; from 7 titles in the Old Continent to just one. A colossal sports crisis that changed the pillars of the institution with the arrival in 2008 of the fashion entrepreneur Giorgio Armani and who, after years of walking blindly through the labyrinth, sees this season the real possibility of reaching the light.
Because Armani has created a colossal template for Ettore Messina's second project after the first was left unfinished due to the coronavirus. Milan, under the economic tutelage of the fashion entrepreneur (a fixture at the Mediolanum Forum), has moved vehemently during the summer market. And there have been seven significant transfers: Zach LeDay (Zalgiris Kaunas), Malcolm Delaney (Barça), Kevin Punter (Red Star), Davide Moretti (Texas Tech), Shavon Shields (Baskonia), Gigi Datome (Fenerbahçe) and Kyle Hines ( CSKA). Names that are added to those that follow such as Sergio Rodríguez, Cinciarini, Roll, Moraschini, Micov, Brooks, Biligha and Tarczewski.
And all this in an environment of economic contraction due to the pandemic that does not seem to affect it. Staff spending is around 30 million euros, similar to last season and five million more than in 2018. The reduction from 17 to 15 players relieves. Like Nedovic's departure to Panathinaikos. A financial Rubik's cube that has already given a title (Super Cup), keeps him undefeated in the Lega and with which he has two victories in three Euroleague days. Today (8:45 pm, Dazn), Madrid will calibrate its options and dreams in Europe after beating Russian Khimki and putting aside the uncertainty created by its poor start to the season in the top continental competition.
Balance, 23-9 for Madrid
The omens smile on the whites. The balance of confrontations favors them (23-9). Also the latest precedents: 14-0 since January 2009 counting on the victory on March 3, in an empty Mediolanum due to COVID and nine days before the positive of Trey Thompkins: the end point of European basketball last season. "We face one of the big favorites for the title. Madrid is a deep team with a lot of experience. We will need to regain attention to detail and defensive intensity to have opportunities, "says Messina, who will not have Punter and Micov, injured, and who has the doubt of Hines (ankle discomfort) .
"This match is a test of difficulty"
"We are up against a strong and experienced team. We are ready to play and compete ", continues Sergio Rodríguez on the website of the transalpine club. The Spanish base will meet again with Madrid, a club where he spent six seasons: "It will always be a special game." "Milan is a very complete team and one of the great rivals in the Euroleague. For us, this game is a very difficult test, "says Pablo Laso. The Basque coach has no confirmed casualties, but there are doubts: "There are people touched. At the last minute we will see how everyone is and we will decide. "
Photos from as.com