An imperial last quarter keeps Gran Canaria undefeated
Those of Fisac returned to the competition after a week marked by the suspension of the duel against Madrid. Della Valle, with 15 points, was the best.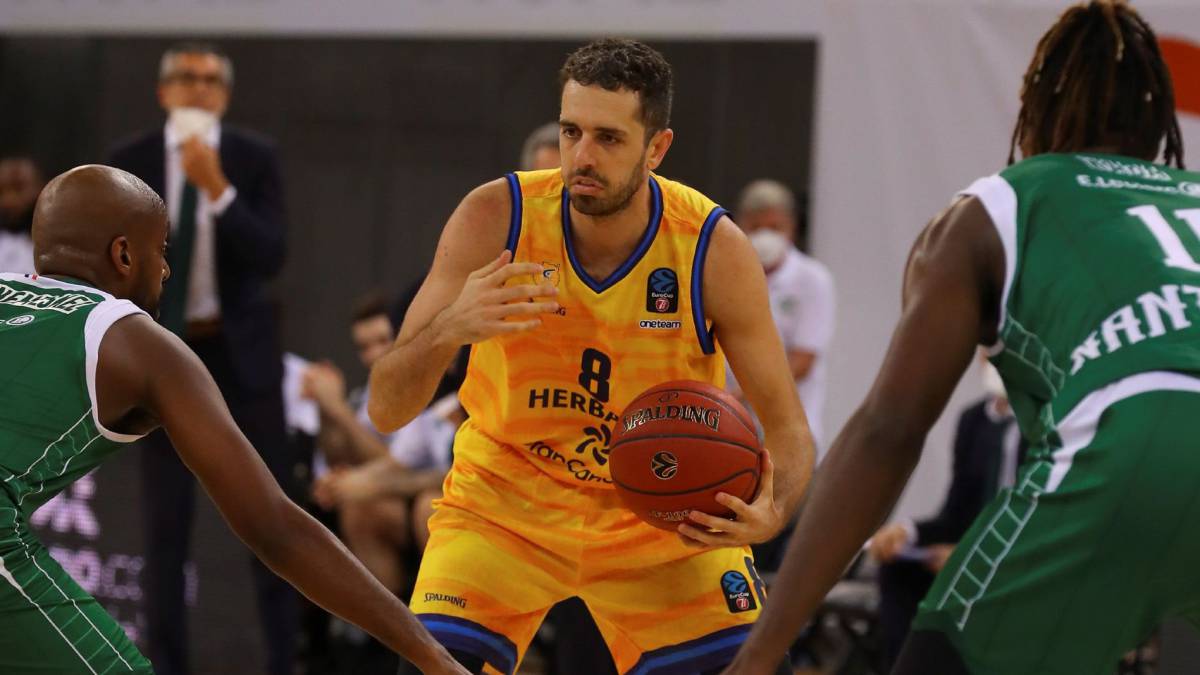 Herbalife Gran Canaria comes out of its particular 'quarantine' with a balsamic victory in the EuroCup, the second in the continental competition, this time against a fierce Nanterre 92 who tightened the nuts from the perimeter, but ended up dissolving in the second half thanks to his offensive arsenal (94-82) .
The American interior Matt Costello, with 14 points and 11 rebounds (27 valuation), became the benchmark in the yellow paint despite jumping onto the floor as a substitute, in a squad in which up to six players exceeded ten points . After a more than equal start (10-10 in the first four minutes), the French team took the initiative from the perimeter, thanks to the triples of Berhanemeskel and Buycks (11-21), signing a brilliant 1-10 partial for visitors.
With the entry of Costello and Beirán, combined with the success of the former Zalgiris player Tomas Dimsa, Gran Canaria not only took oxygen, but managed to turn the contest around with a rebound of 11-0 (22-21), if Well, a new triple from Buycks led Nanterre to close the first quarter with an advantage (22-24). In the second act, the group of the Upper Seine once again assumed the baton of the clash based on outside shots (26-31), forcing the island to play against the current. With a 63% success from the line of three by Nanterre (7/11), Herbalife had to adjust its defense and maximize resources at the forefront.
However, those of Fisac seemed to come up with the formula. After a critical 30-38, Herbalife was little by little scratching in the marker and taking advantage of the errors of its opponent, to arrive thus to a tight 38-40 to the rest. In the resumption, Beirán and Shurna turned the tables (48-44), after several minutes of French dominance. But it turned out to be a mirage, since again the Nanterre 92 returned to the charge with a Tyler Stone that was already close to twenty points (48-54) .
A new tactical stop requested by Fisac led to the entry of the youth squad Jean Montero as orchestra conductor. Along with the Dominican, Dimsa emerged again, giving a new turn of the helm in the electronic (56-58), although it was still insufficient before the attacks of Conklin and Warren, who put land in the middle once more (56-62 in the minute 29) .
However, in the fourth quarter, John Shurna capitalized on the yellow artillery along with Costello and Herbalife ended up rolling over to seal their second win in European competition (94-82) .
Photos from as.com