Alonso will drive the Renault RS20
The team is preparing a 'filming day' in Barcelona that points to next Tuesday, although it is not official. There will be more tests with the 2018 car.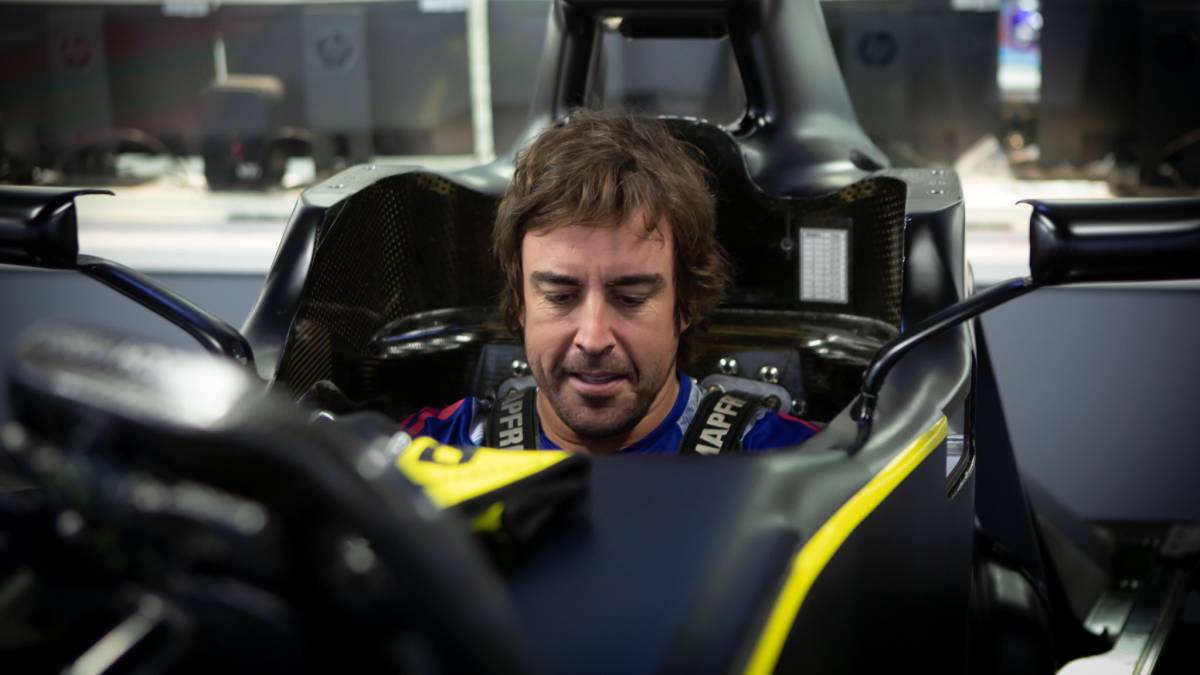 Fernando Alonso went through the Enstone simulator on Tuesday again and finalized the details to get on the Renault RS20 in a 'filming day' that the team is preparing next week and at the Circuit de Barcelona-Catalunya. Official team sources avoid commenting "for now", although no one denies it. It points to next Tuesday, Movistar announced, and it would be the Asturian's first contact with a Formula 1 since the Bahrain test in April 2019, when he got on the McLaren MCL34 to follow the Pirelli test program.
Since then, he has raced in Indianapolis, Le Mans or the Dakar with cars of very different characteristics, and now he is working on the return to his specialty. The filming days are very limited tests: just 100 kilometers with Pirelli's exhibition tires, but it is the best way to gain experience on a car very similar to the one it will have in 2021. Renault works in parallel so that Alonso pilots the RS18 of ago two seasons on another European circuit with a more extensive program. The end-of-course test in Abu Dhabi is more complex: it will only be a day and for young drivers without F1 experience. It will be difficult for the FIA to authorize the 39-year-old two-time champion before his official return with Alpine Renault in the next two seasons.
There are not many more possibilities to make room for a test. Next week is free and Montmeló is passing between Nurburgring and Portugal, where it will be raced in the next. Renault trucks will have to make a stop. Then there is a tire test also in Portimao and more competition in Ímola before heading to Istanbul and the Gulf to end 2020. In addition, in 2021 the preseason tests will be more limited, just three days in the same week, a problem that will harm Carlos Sainz if he starts the season with a few kilometers behind the wheel of the Ferrari. They can be held in Bahrain two weeks before the first grand prix of the year in Sakhir. Although the teams prefer Barcelona because it would allow them to go back to the factory and prepare new parts before putting the final cars on the asphalt.
Photos from as.com