Alonso and the test: "For now the car is faster than me"
The Asturian completed a 'filming day' with the Renault RS20 in Barcelona: "They have helped me to enjoy F1 and get used to speed".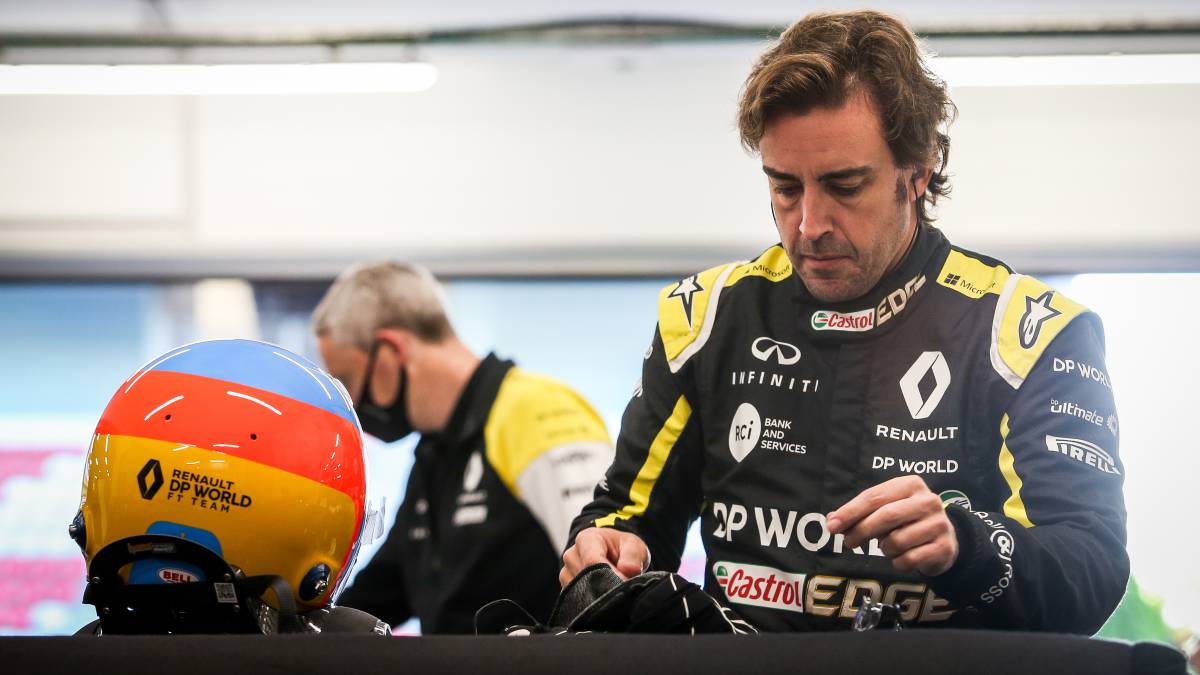 Fernando Alonso finished his intense 'filming day' with Renault in Montmeló and spoke through the team's Instagram. Although they are only 100 kilometers they were very special. They have helped me to enjoy Formula 1. Because of the speed at which things happen, the cornering, the strength of the braking, the acceleration… it is all extraordinary in an F1. And also, happy to be with the team, my family for so many years. It was exciting. "There were 22 laps, the maximum allowed by the regulations, at the wheel of this season's RS20.
"The car is faster than me for now, I can't get the most out of it. Getting used to F1 speed isn't that easy. I improved lap by lap to give feedback to the engineers, but you also had to shoot, there were cameras and drones following me. Half pleasure, half work. But the car has potential, we see it every weekend, although there is room for improvement, "said the Asturian. "We have high expectations about the progress of the team, but we must keep our feet on the ground. The rules will change little until 2022 and we know that the deficit in the mid-zone will continue next year. But we are optimistic for 2021, we are a great team ".
Regarding the Renault season in 2020: "I have seen all the races, I have a good set up with a computer that the team gave me and I see the 'on board' of Esteban (Ocon) and Daniel (Ricciardo). I can continue the radios, the meetings, the strategy rallies and I know what is happening every weekend. The results are improving, the podium of the last race was well deserved for the hard work. "
"First the physical form"
Alonso will travel to Ímola with the team to follow the Emilia Romana GP and has already fully entered into his preparation, physical and technical, for the 2021 season: "First the physical form, you must train for F1 and reinforce the neck. Tomorrow I will see if it hurts a little, although for now fine. And I need to continue working. The position, the seat, the pedals… with the engineers there is a good connection and we will understand each other just by looking at each other, but for that we need time. We will use the end of 2020 and the winter towards 2021 to generate that situation ".
Photos from as.com