Alex ends Marc's curse at Honda
The Márquez's younger brother achieved the first non-champion podium for HRC at Le Mans since Pedrosa's victory at Valencia 2017.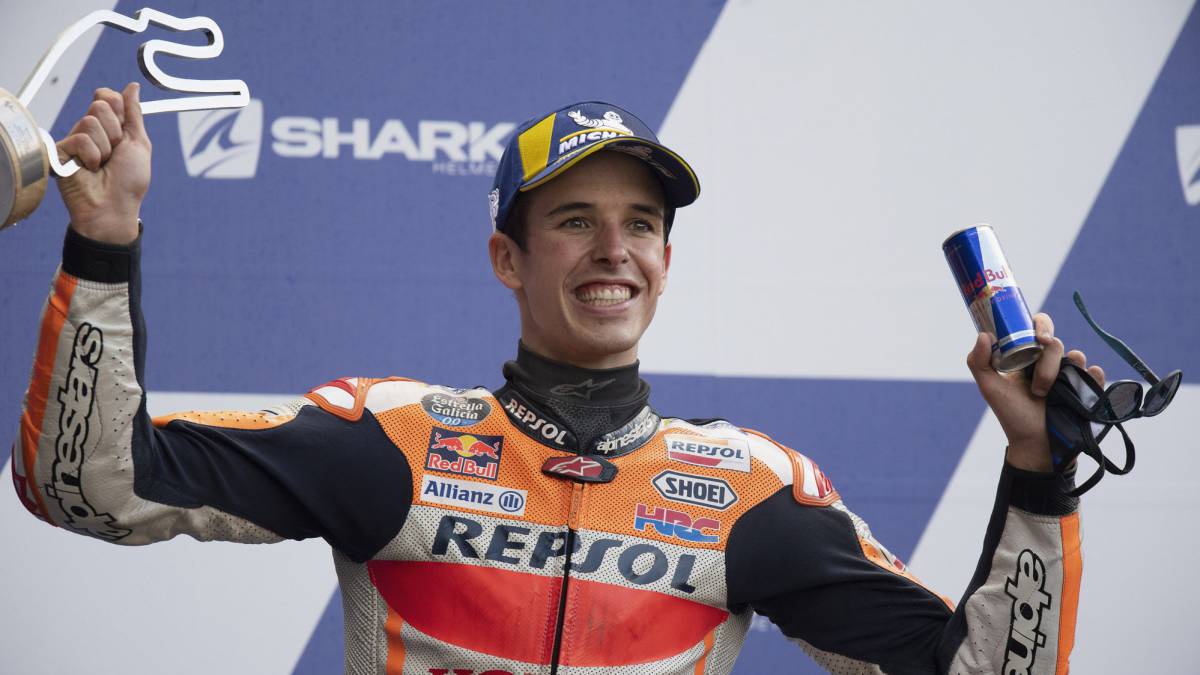 The rain at Le Mans came like May water (even though it's October) to Repsol Honda. The first wet race in the premier class since 2018 returned the brand with the golden wing to the prominence lost this year, in which it had not yet achieved a podium. But there is more, and it is that the second place of Álex Márquez on the French track ended a dynamic that lasted almost three years, specifically since November 12, 2017.
Marc Márquez's shadow is elongated in the Honda pit and his absence has only increased a problem that the team has been dragging on for a long time: only the eighth-time champion knows how to win with this bike. Álex Márquez's podium is the first for a rider other than Marc at Repsol Honda since Dani Pedrosa did it at Valencia 2017, his last MotoGP victory. And it will not have been because of good pilots, because in these three years there have been names of the stature of Pedrosa himself in 2018 or the five-time world champion Jorge Lorenzo, in addition to Stefan Bradl and Álex Márquez.
The RCV123V has become a very difficult motorcycle to ride, extremely physical, which makes the rest of the riders not able to adapt to it. Marc's way of riding is very particular and that makes the Honda acquire that characteristic in the same way. This is how Lucio Cecchinello, LCR Honda Team Principal, explained: "Marc Márquez is more unique than rare, impossible to imitate even for his brother Álex. He uses a bike that is very low at the rear, quite high at the front and very hard. The other riders need a different type of bike. "
Honda's satellite team has been the only one capable of achieving good results apart from Márquez. In the last three seasons, the LCR has scored six podiums in the premier class, all of them starring Cal Crutchlow. The Briton went on to win at the Autodromo Internacional de Termas de Río Hondo in 2018 and maintained the level last season. However, his physical problems this year have relegated him to the back of the grid, which, coupled with Marquez's injury, has caused Honda to suffer one of its worst seasons in history.

Photos from as.com