Alarm in Celta: Aidoo, positive for coronavirus, hours after playing against Atlético
The Ghanaian tested negative in the first test, but was ill at night and tested positive in the second test. The entire staff, pending the results.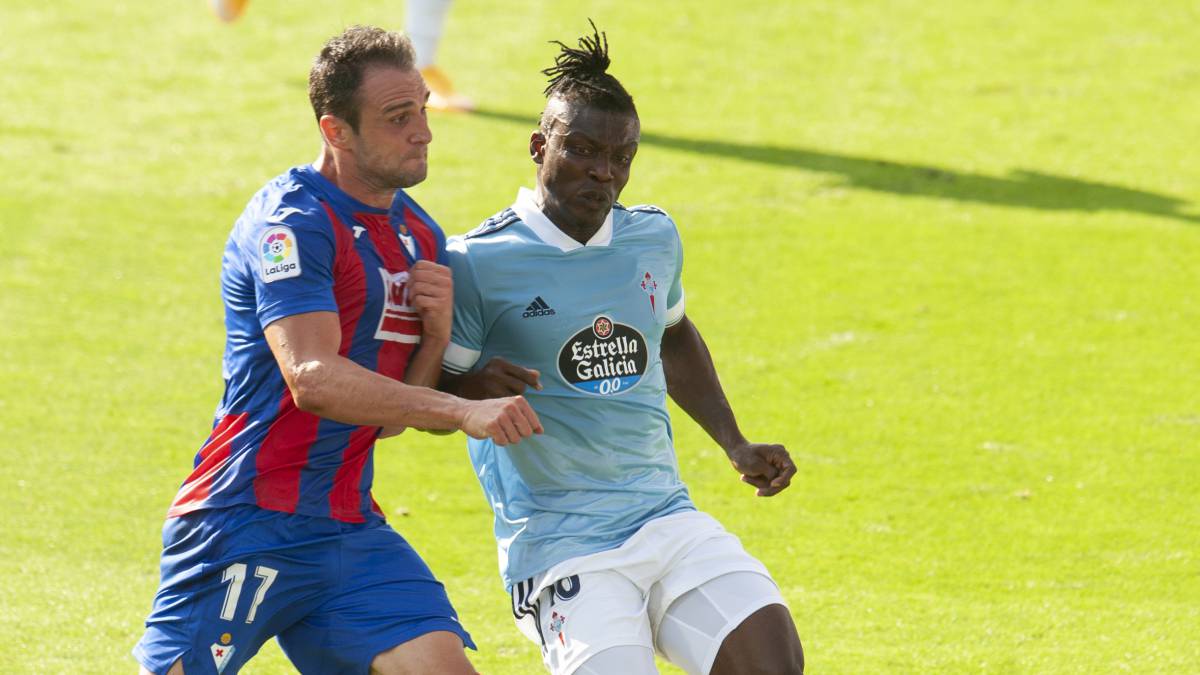 Tomorrow's Celta-Atlético dispute is currently in the air, at the expense of the results to which the entire squad was subjected after Joseph Aidoo tested positive for Covid-19. The Ghanaian central defender, who was concentrated during the break with his national team, exercised yesterday under Oscar's orders after testing negative in the first test upon arrival in Vigo.
Aidoo worked yesterday morning with his teammates, but at night he began to feel unwell and notified the club's medical services. The surprise arose when verifying that the result of the second test was positive for Coronavirus. This fact set off the alarms in the Vigo dressing room and all the players in the squad had to undergo a test today, the result of which will not be known until today late at night or tomorrow morning.
Although it is true that a massive contagion is unlikely, Celta-Atlético is currently in the air awaiting those results. The unknown is great for Oscar, as he may have last minute casualties. Meanwhile, the players remain confined awaiting the results of the last test.
From the club they do not want to pronounce on the positive of Aidoo. They neither confirm nor deny. The only players who were not in contact with the Ghanaian are Renato Tapia, Jeison Murillo, Néstor Araújo and Okay Yokuslu, as they did not arrive on time for their international commitments. Tapia, Araújo and Murillo will play tomorrow without having done any training, while the Turk only exercised alone at the A Madroa facilities.
Photos from as.com