Al Attiyah squeezes, Sainz relents
Stage victory and lead for the Qatari with Al Rajhi and Ten Brinke behind and Carlos fourth more than five minutes away. Santolino is still in shape on motorcycles.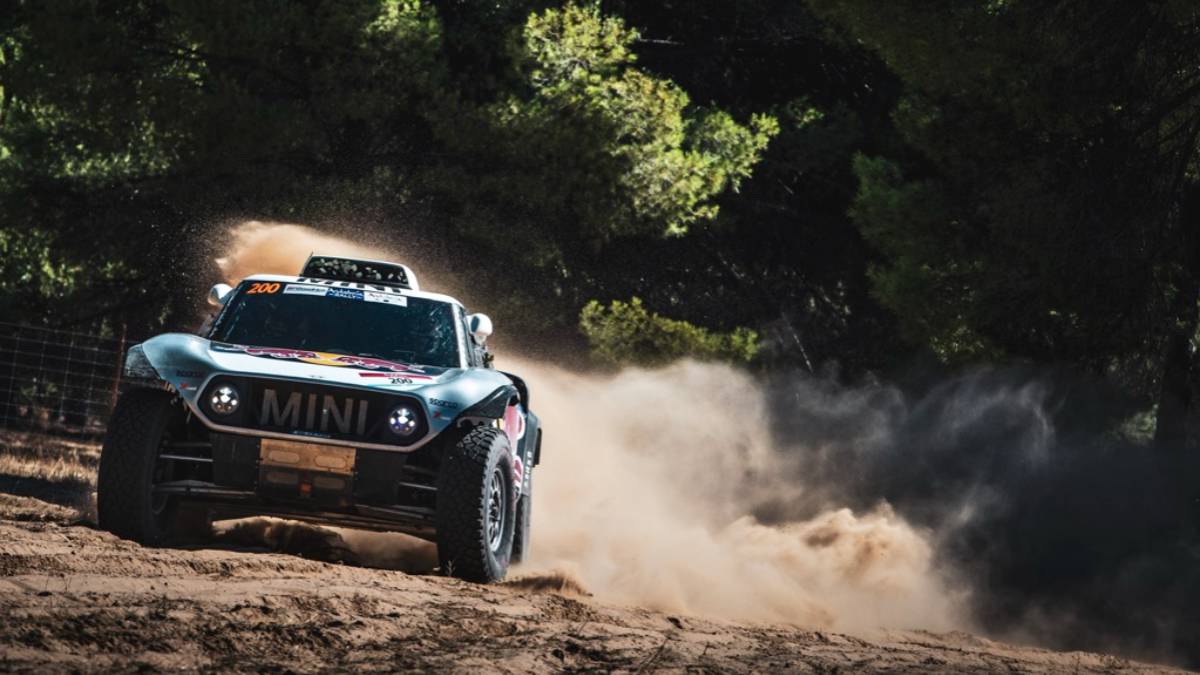 It does not matter if it is between dunes in the desert or between olive trees in the Andalusian fields, Al Attiyah is a danger to anyone's aspirations and a rival that Sainz will always find in his path. Although he was third, the Qatari did not shine in the first stage of the Rally of Andalusia, but it is rare that two days in a row go by without standing out and that was precisely what he did on Thursday, stand out by taking the stage victory that him Gives the lead in cars and leaves the Madrilenian more than five minutes away.
This time, there were no timing problems or delays to alter the plan and the 243 km of special was completed in full. Al Attiyah was the fastest to finish (2h 52:05) after Peterhansel, who squeezed him the most, vanished in the same way he did on the first day. The Frenchman went through the 99 km with 12 seconds of advantage over the Qatari, but reached the goal with nine minutes lost. It was Al Rajhi, the inaugural winner, who best held Al Attiyah's rhythm, giving up two and a half minutes and, therefore, the lead by 23 seconds.
Ten Brinke completed Thursday's 'podium', falling 21 seconds behind the Saudi and securing the top three positions for the three strongest Toyota in the event. Sainz was fourth behind them, at 5:38 behind Nasser and making it clear that, indeed, the buggy suffers a little more than the 4x4 on this type of terrain. Even so, he remains third overall at five minutes. It was also worse for Cristina Gutiérrez who, after shining yesterday with a magnificent fourth place (she rose one due to a penalty to Ten Brinke), she lost almost 19 minutes.
Victoria de Branch and Santolino second
On motorcycles, two of the three protagonists of Wednesday's stage repeated: Kevin Benavides and Lorenzo Santolino. Both occupied the top positions at the finish line until the third in contention arrived ... Ross Branch, the Botswana who won the second stage of last Dakar and who did the same in Andalusia, but changing his previous KTM for his current Yamaha. With a time of 2h 58:38 he was the only one to go down three hours along with Benavides, although he was later penalized with two minutes for skipping a checkpoint. Thus, Santolino, who was third, rose to second place of the day is second overall at 2:52. Barreda, second yesterday, gave up more than five minutes and was later sanctioned with another 14, for which he goes off-hook.
Photos from as.com