Agostini: "Now I bet on Mir's title at 70%"
It is played by Joan and he was impressed by poker: "Long live Spain! Four Spaniards the first four. Luckily I'm married to a Spanish woman ...".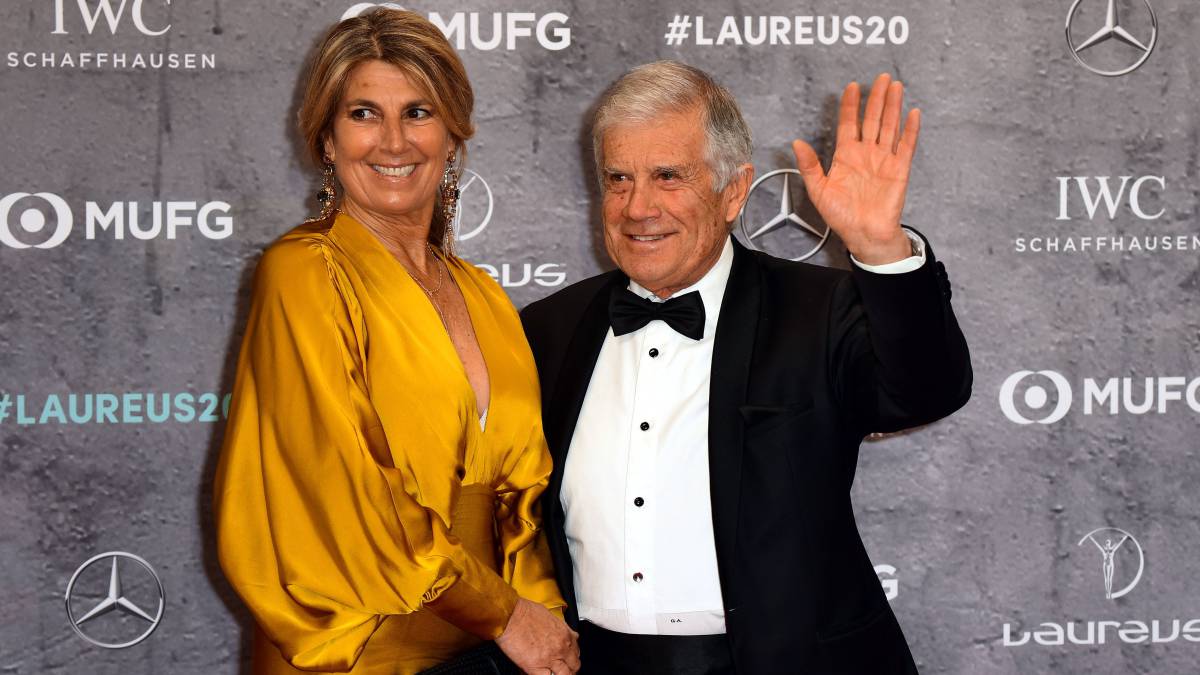 How great is Giacomo Agostini, by track record, with more titles in motorcycling than anyone else (15, eight in 500cc and seven in 350cc), and for his closeness and spontaneity. He was speaking with AS from Milan last weekend, asking among other things when Marc Márquez will return, because he misses him, and he urged us to call him again on Monday to tell us his bet on the title. Before the Aragón GP it was not clear to him and he believed that his doubts would be resolved after yesterday's race, and they have been. Now he is not shy when making his forecast, although before giving it he took out his chest from the Spanish part that he touches ...
Funny way of yours to respond first to the call of this newspaper: "My dear friend. Long live 'la Espgna'! Four Spanish pilots in the first four positions. First, second, third and fourth! Buah. It's amazing Luckily I'm married to a Spanish woman ... ". She is María Ayuso, an adorable woman from Cádiz who overflows with class and category on all four sides, but who does not escape the myth of her commitment to who to bet on as MotoGP champion in this crazy 2020, with eight different winners already in ten races.
"Now I am already betting on Mir's title at 70% and Quartararo I give him 30%. For Maverick and Dovizioso I think it is better not to bet anymore. I do it for Mir because he is doing very well and he is being very constant , although he still does not win a race and I have told him directly, "Ago begins by saying before asking him when he has spoken with Suzuki. He tells it: "We had the opportunity to speak after the race, on Italian television, and I told him:" Look, today you also had a great race and your championship is fantastic, but to be world champion you have to win a race. " And he answered that yes, I'm right. I don't know him very well, but in addition to being a pilot I like him as a person, because of his character. He makes a good impression on me when I listen to him speak. "
And already in position, he analyzed the other members of the podium of Aragon 1 for the same price: "Rins is also very fast. Without the fall of Austria when he was leading, it would also count for the title ... And the one that is a huge surprise is is Álex Márquez. It is incredible how much he has improved in the last two grands prix. He rides the Honda very sweet, very fine, he does not fight with it to go fast as his brother Marc does. I have already told Marc by message that be attentive to your brother Alex when he returns, he is not kidding. " What a crack this living legend of motorcycling is and what a pleasure it is to always talk to him.
Photos from as.com