Adri Arnaus, co-leader at the end of the first day
The Spaniard leads together with Hatton and Harding (-6) in the Wentworth of Virginia Water (United Kingdom), where the BMW PGA Championship is disputed.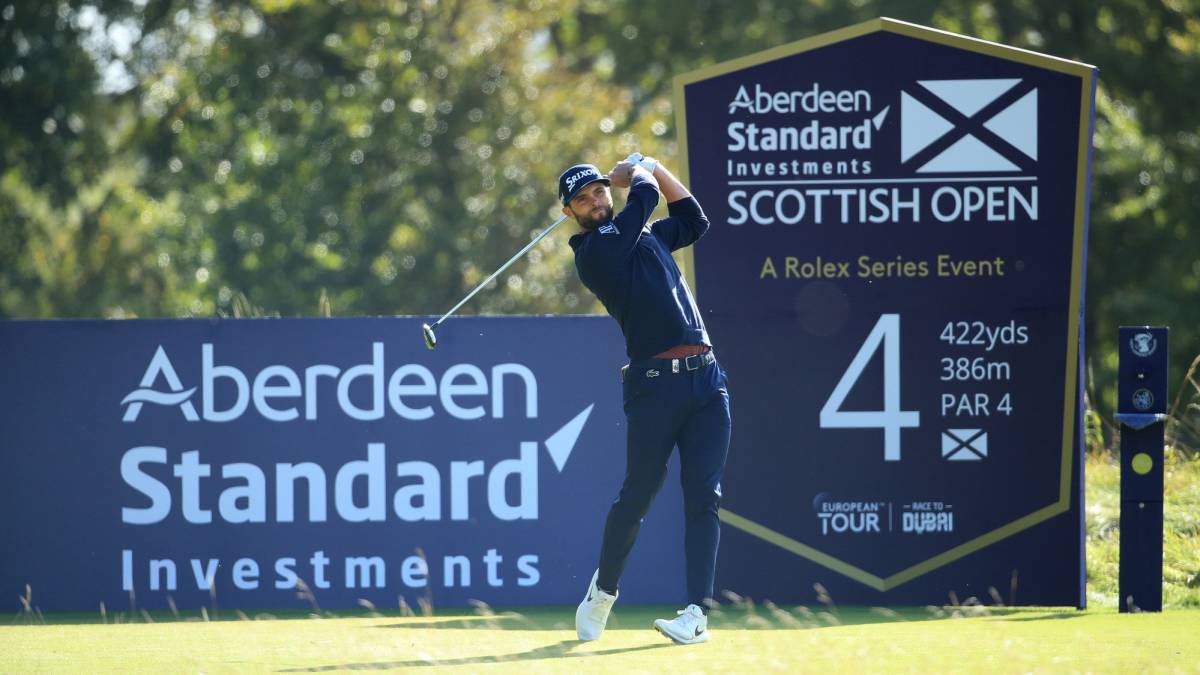 The Spanish Adri Arnaus, the Englishman Tyrrell Hatton and the South African Justin Harding, with respective cards with 66 strokes (-6), share the leadership of the BMW PGA, which is played at the Wentworth club of Virginia Water (United Kingdom), valid for the European Tour, at the end of the first day.
Arnaus and Harding presented immaculate cards with no failures and six birdies; while Hatton signed an eagle, five birdies and a bogey. A blow from the head trio, the quartet made up of the English Eddie Pepperell and Matthew Fltzpatrick, the Malaysian Gavin Green and the Irish Shane Lowry.
Of the rest of the Spanish, Álvaro Quirós went to 71 strokes (-1); Pablo Larrazábal and Miguel Ángel Jiménez at 73 (+1); Nacho Elvira, 74 (+2); Adrián Otaegui, 75 (+3); and Jorge Campillo, 76 (+4).
William Fernández, first leader of the Spanish Championship
The Granada-born William Scott Fernández is the first leader of the Spanish Golf Championship after a first round in the La Grajera course in which the favorites were below expectations and a group of players who They leave, a priori, with fewer options, they were in the lead.
The Spanish Championship has experienced this Thursday the first of the two days destined to make the "cut" of the fifty players who will compete for the title on Saturday and Sunday. All the outstanding players have gotten into that part of the classification, although some of them more delayed than expected, such as the Asturian Alfredo García Heredia, who is looking for his second consecutive national title in the same field and has remained at par, with 72 strokes.
Nor has José María Olazábal, the great attraction of the championship, had a good route, who has remained in the lower part of the classification, after a route in which he only got two "birdies" and signed as many "bogeys" and even one double 'bogey' on hole 15. Quite the opposite of William Scott Fernández, who completed a pristine round -except for a double 'boguey' on hole six-, especially in the final stretch, with four consecutive birdies, to finish with six under
Behind him, even with just one more blow (-5), are three other players who do not start among the top favorites either, but do have proven quality. They are the Basque Samuel del Val, the Navarrese Borja Virto and the Madrid-based Jacobo Pastor.
Photos from as.com