A member of Mercedes tests positive for coronavirus
The team confirms the case, which is being managed under FIA protocol, and will not affect the normal development of the Grand Prix at the Nurburgring.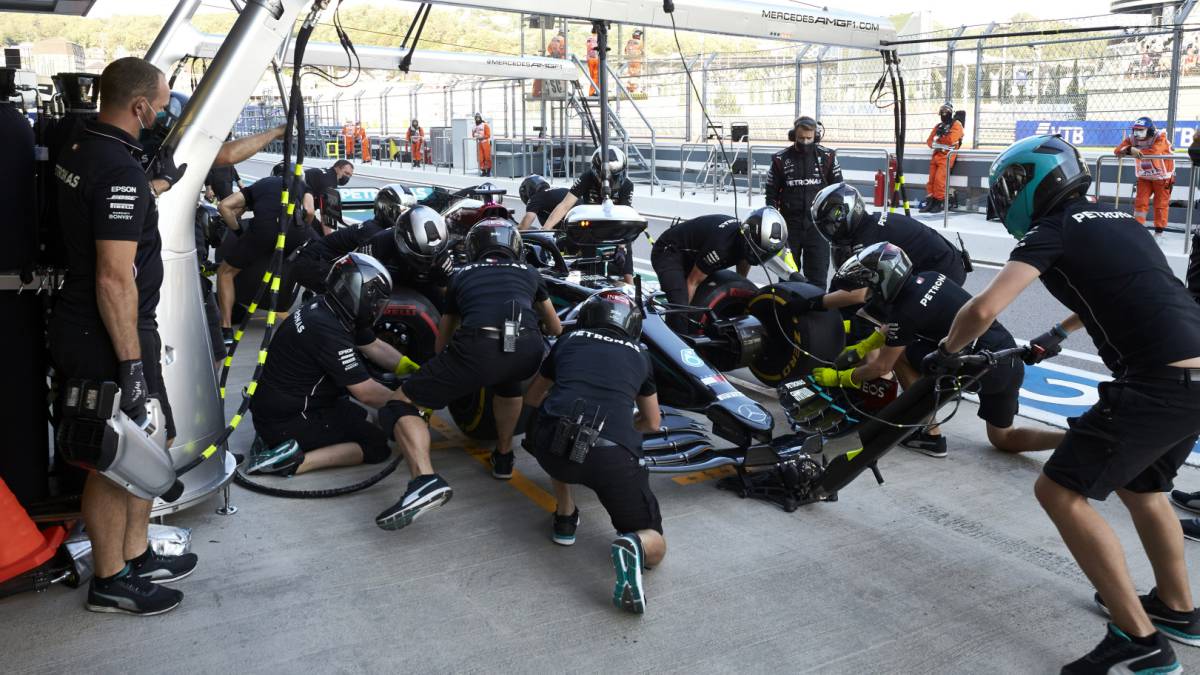 Mercedes has notified that a member of its team has tested positive for coronavirus at the Nurburgring. "It is being managed in line with the protocols and working closely with the FIA," the German team points out. The role of the person is unknown and he will not communicate to respect privacy, as has happened with the rest of the COVID-19 cases in the paddock. In principle, it should not alter the usual dynamics of a grand prize. The equipment operates with bubbles and it is only necessary to isolate people who have had close contact with the infected person.
In recent weeks, F1 reported 17 cases of coronavirus although the 10 reported in Sochi were from auxiliary personnel and not from the paddock. The figures have grown slightly compared to the previous months, when there were only seven affected in more than 50,000 tests carried out. In any case, the numbers are small in a World Cup that moves 3,000 people and no outbreaks have been identified for the moment. The FIA protocol detects and, for now, it works.
Photos from as.com