A historic man, expelled for protesting against his Federation
Ildefons Lima, footballer with the longest career in the history of a national team, has been removed from Andorra for not agreeing to a protocol.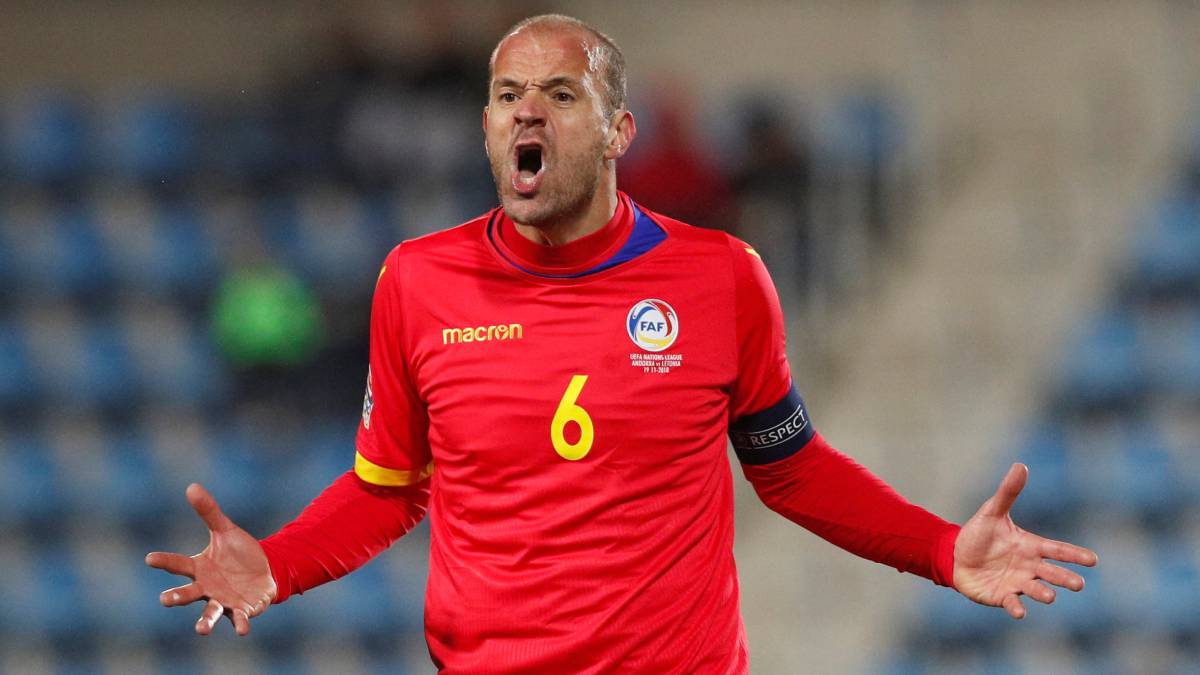 Ildefons Lima is, to this day, the player with the longest international career in the entire history of football. On November 17, he wore the Andorran National Team shirt to write his name on posterity. That day he turned 22 years and 148 days since he debuted with the absolute, surpassing the record that was owned by the Ecuadorian Iván Hurtado. At present, however, he has been removed from his national team ... for criticizing the Federation.
At 40 years, he is still active and defends the Inter Escaldes shirt of his country. In other words, his problem is not one of performance but of a conflict he has with the federative leaders. Lima is president of the Association of Andorran Footballers, a simile of the AFE in Spain. In the strange situation experienced by the coronavirus, the footballer expressed his dissatisfaction with the protocols imposed by the Federation and that has cost him, for the moment, his place in the national team.
In an interview with ESPN, Lima acknowledges that the Federation separated him: "They argued that the captain of the national team cannot criticize the measures of his body." In addition, he stressed that he has the full support of FIFPro, which is willing to take this matter to the end. Meanwhile, Félix Álvarez, president of the Andorran federative body, has no qualms about recognizing that these, indeed, are the reasons why the player is temporarily separated. What's more, it confirms that it has the full support of its board of directors.
"Not only is it an attack on freedom of expression, but it violates the constitution of Andorra itself, restricts freedom of association and is contrary to the statutes of the federation because they do not have the capacity to make this decision. It must be done through a sports or disciplinary record, which does not exist. I am going to fight for my rights ", insists Ildefons Lima in the interview on ESPN.
On the other hand, Koldo Álvarez, national coach, is willing to summon Lima, although it is the high federation officials who prevent him. Meanwhile, the footballer, who wore the Rayo Vallecano shirt and who came to face Ronaldo's Brazil or Zinedine Zidane's France, lives with astonishment this sad episode that could end a historic international career.
On Twitter, in fact, he has already publicly exposed his perplexity: "I will continue fighting to defend Andorra in the field because no one can be above the laws, statutes or the constitution to decide who can represent a country. Sports merits must be the only reason to go, right? It is inexplicable that this happens in Europe in 2020 ". Said and done, Lima will continue to fight to expand a career of legend.
Photos from as.com