The Hereda San Pablo Burgos fight this Sunday (19:00, Teledeporte and Dazn) against AEK of Athens for their first title, the FIBA Champions.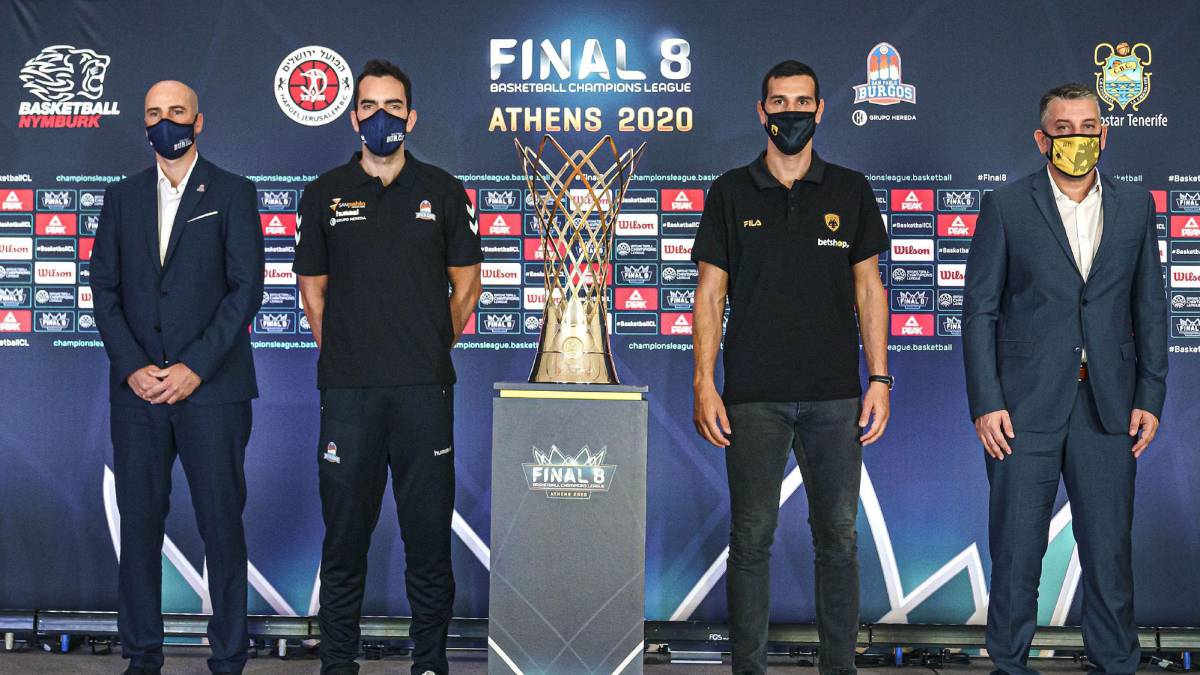 The Hereda San Pablo Burgos has today starting at 7:00 p.m. at the majestic OAKA in Athens (Greece) an appointment with history. He is contesting a final for the first time and he does so on an international level, with the FIBA Champions League and one million euros as prizes for crossing the rainbow. "Not everyone has an opportunity like this," says coach Joan Peñarroya, master pillar of a project that was formed just five years ago, promoted to the ACB in 2017 and is living a dream 2020: League semi-finalist Endesa already one step away from its first ever title. To take off his hat.
"One always has ambition to do things well. When we arrived in Burgos, we did so with the intention that the club continue to progress and that we continue to grow hand in hand ", says the coach, who signed last year.
Ahead, a dragon. AEK, the host who wants to win back the trophy he raised in 2018. And he has armed himself for this, with all the dynamite in the world, starting with Keith Langford, MVP of the tournament at 37 years old and with 19 points and a PIR of 14.5 on average. He endorsed Burgos 30 goals in the first match between the two in the group stage, which ended with Athenians victory (74-66) on the same stage this afternoon. San Pablo returned his affection on the last day at the Coliseum: 93-76.
Former Blue Tyrese Rice and ex-Madridistas Jonas Maciulis and Marcus Slaughter accompany the escort. Also Matt Lojeski, Nikos Zisis, Yannick Moreira ... "They have a great team, they have put more muscle and they have formed a team made to compete at the first level. I have no doubts that he could play in the Euroleague because of the quality of his squad ", Peñarroya emphasizes. "For us it will be a great challenge to play a good game and win the game" .
Aliento will not be lacking, even at a distance, from Spain, where one of the best hobbies in Europe will not stop pushing from their homes. History is at your fingertips and cannot be missed.
The ninth Spanish club in a European final in just a decade
Hereda San Pablo Burgos' great achievement of getting into the Champions League final, the third continental tournament, has become, despite the difficulty, something routine for Spanish teams. Up to nine ACB clubs have qualified for a European final in the last ten years. A fact that speaks of the enormous strength of the Endesa League, the best outside the NBA. In total, these nine clubs add 17 finals played between the Euroleague, the Eurocup and the aforementioned Champions, in which they have raised eight titles ... Burgos is going for the ninth.
Valencia, Madrid, Barça, Iberostar, Unicaja, Gran Canaria, Betis and Bilbao Basket, as well as Burgos, have been finalists. If we added the semifinalists, the list would grow to 13 with Baskonia, UCAM Murcia, Andorra and Zaragoza. Of all of them, Valencia has five finals and three trophies in the Eurocup since 2010 and Madrid, four finals and two titles in the Euroleague.

Photos from as.com