Zidane will reserve Odegaard in the 'gig' against Getafe
Neither will Hazard, Bale, Isco, Asensio, Lucas, Jovic and Reguilón play the training test. The seven youth players with whom Zizou has been working will rise.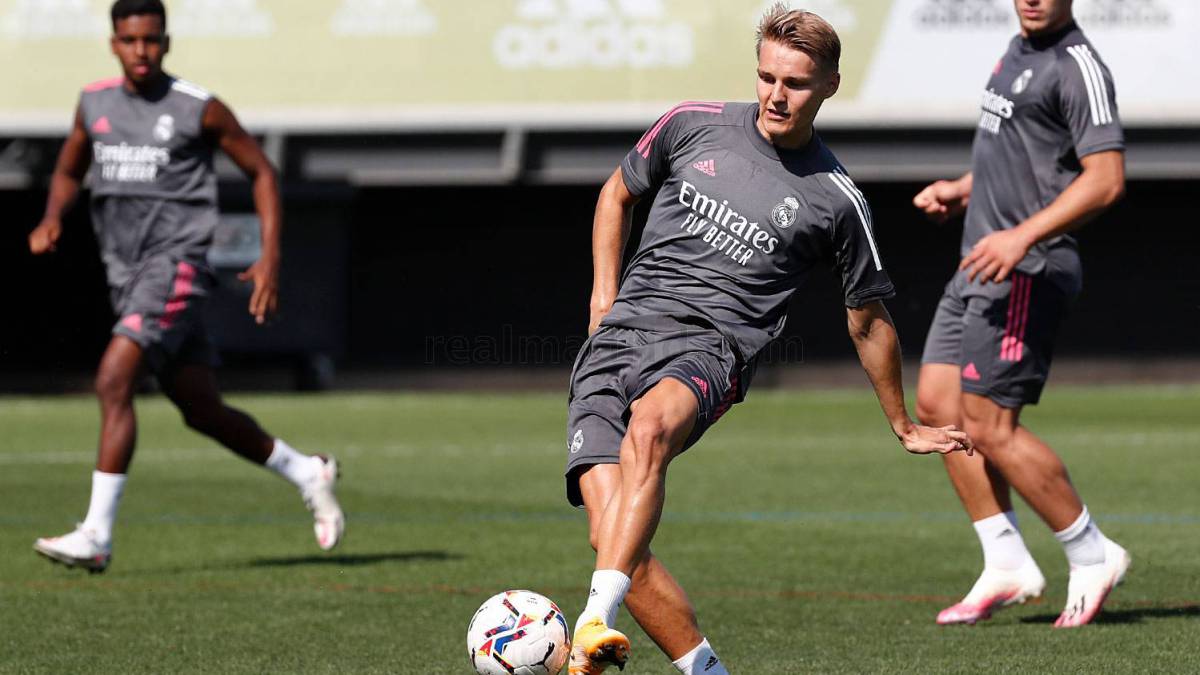 Zidane will only have one bullet to prepare for the League and it will be the 'training test' (as defined by the Marseille coach himself) against Getafe this Tuesday in Valdebebas (12: 00h.). A friendly match, the only one before Sunday's league debut in San Sebastián, in which Zizou will not force the Madridistas' machine, who have been suffering from different physical problems in recent days. Odegaard, overloaded, was in the gym in the session this Monday so he will not participate in that atypical gig against the azulones that cannot even be seen on television.
In addition to the Norwegian, Zidane will keep Hazard and Bale in the rear, who have not joined the group since they returned from the international break, Isco, Reguilón, both recovering from sprains, Asensio (this Monday he touched the ball for the first time and begins to leave behind the edema in his knee operated last year), Lucas Vázquez, Jovic, with discomfort in one foot and Mariano, discarding Zidane who still does not join the usual dynamics. All of them worked this Monday alone or at a different pace from the group. Thus, Mayoral, although he is waiting to leave, may have a few minutes of filming and Zidane will reinforce the team with the nucleus of seven castillistas that he has been counting on in this express preseason. They are defenders Miguel Gutiérrez and Javi Hernández, midfielders Blanco, Dotor, Arribas and Marvin, and striker Juanmi Latasa. The test against Getafe will be the only one that Zidane will have (last preseason the team played seven friendlies) to make tests after the other training match against Rayo that was scheduled last week due to the coronavirus fell apart.
Photos from as.com