Zidane, pleasant surprise
The team has returned from the holidays at an outstanding level and will arrive like a shot at the league premiere. The technician, satisfied with the block for this year.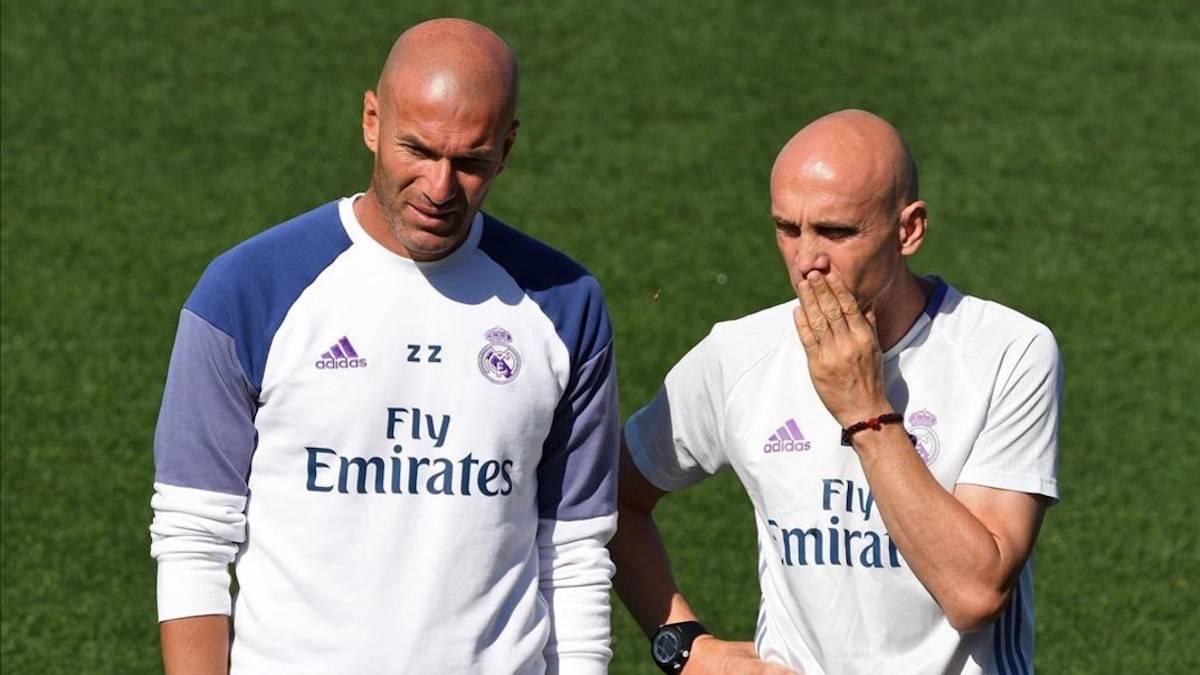 Madrid had 24 days of vacation this season. Those were the exact days that separated the elimination against City from the return to training. In them the footballers traveled, rested ... But they also worked. It has been a half-time pause that now has its consequences. Players trained individually around the world and now the team is back in outstanding shape.
If we add to this that the internationals (Courtois, Lunin, Carvajal, Ramos, Varane, Mendy, Reguilón, Kroos, Bale, Hazard and Jovic) may even have a competitive rhythm with their countries, the formula provides a team that arrives like a shot to the league premiere. That date is marked in red on the calendar: Madrid will play its first league game on matchday two, at the Reale Arena, against Real Sociedad on September 20 (9:00 p.m., Movistar Partidazo) .
The coronavirus crisis has hit the world hard and the 'white house' is not immune. The economic situation has made it unfeasible to make large outlays this season, postponing possible signings (Camavinga, Upamecano, Mbappé ...). Difficulties could be seen on the horizon to make a guarantee squad this season. But what Madrid did not know is that the gold did not have to look for it, since it was already in its own safe. I had that template at home.
Odegaard's recovery brings freshness and talent to the core; Odriozola has returned more fierce than ever, with a Champions League under his arm and ready to fight Carvajal for the position; Lunin is present and future for the goal. They are names that reinforce a league champion team willing to defend its crown. The commitment of the squad is absolute and that for Zidane is the first stone of the pyramid. Madrid has returned hungry. And in a capital state of form.
Photos from as.com