Zidane: "When I retire, I will say that I trained Toni Kroos"
Through an interview offered by Real France, the technician was full of praise for Kroos. "His life is football and family ... The rest does not matter. I admire him," he said.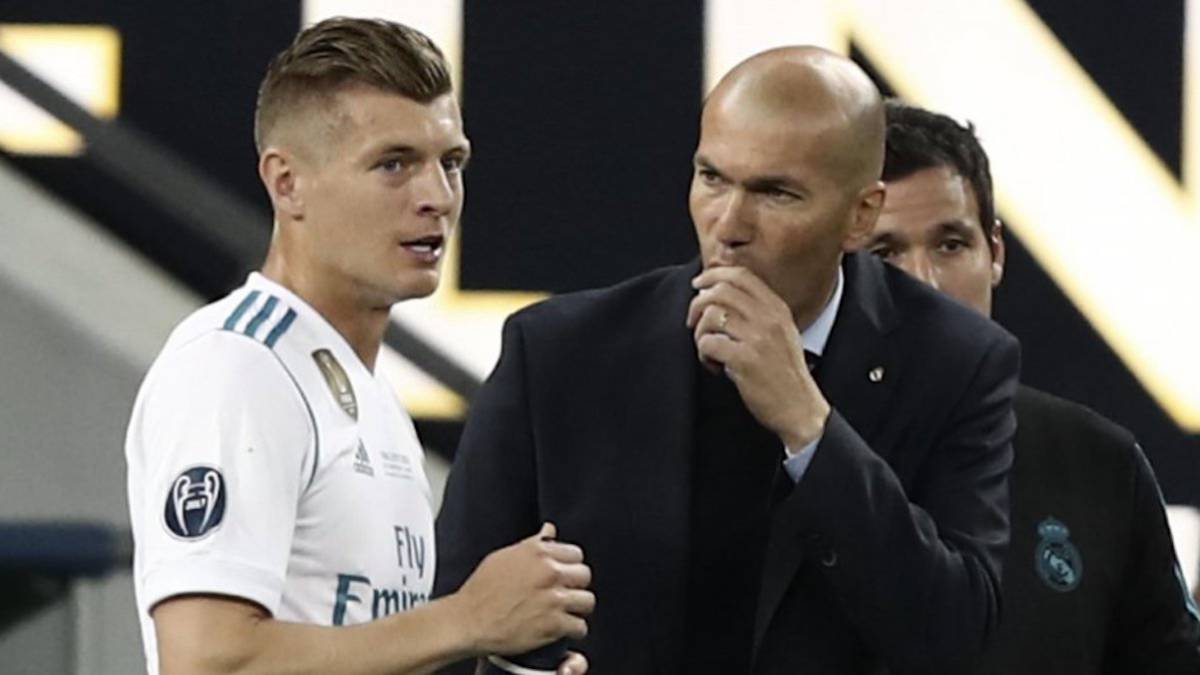 Zinedine Zidane has offered an interview to talk exclusively about one player: Toni Kroos. The coach, in a relaxed talk offered by the Real France portal, analyzed his footballer, praising himself and emphasizing the virtues that have led him to be a fundamental pillar of his project for years. "He is not any of the four captains, but for many things, deep down, he is. In the field he shows off an innate authority," he said.
The conversation, lasting almost 40 minutes, gives rise to multiple statements. "Toni (Kroos) does not speak, he is a very quiet and reserved boy, but when he does it is because he plays. And he speaks to anyone: coach, managers, colleagues ... He does not stop. I have seen many discussions in which his participation has ended up being key, "said Zinedine.
On his role in the team, his technique and his versatility: "He is so good that he could play as a '6', as a pure midfielder, as a midfielder or even as a '10.' You put him on and he conforms. His main virtue is serenity. He does not get nervous and loves reaching for a long shot as well as taking a back pass that creates a flat shot. I find the ease with which he plays with both legs fascinating. You might think that he is a natural left-handed. . ".
One of the things that the coach wanted to emphasize the most was his mentality and his way of seeing life. "His life is football and family ... The rest does not matter. Only football and family. He will be remembered as a spectacular player, one of the best in the world in his position. I admire his mind," he stressed.
To finish, Zidane wanted to point out how he has lived having trained a footballer like the German: "When I arrived, well, you can imagine, I was really happy to be Kroos's coach. It's true, when I retire I will be able to say that I trained Cristiano, Bale, Modric, Ramos ... But I will also say that I trained Toni Kroos. It is impressive to see him train every day ... How professional. To speak of him is to speak of someone extraordinary ".
Photos from as.com