Zaragoza puts Bilbao on alert with a vintage palizón
The rojillos, very inspired in attack against a weak defense, went to a hundred points and a difference of 30 in the penultimate test of Mumbrú's pupils.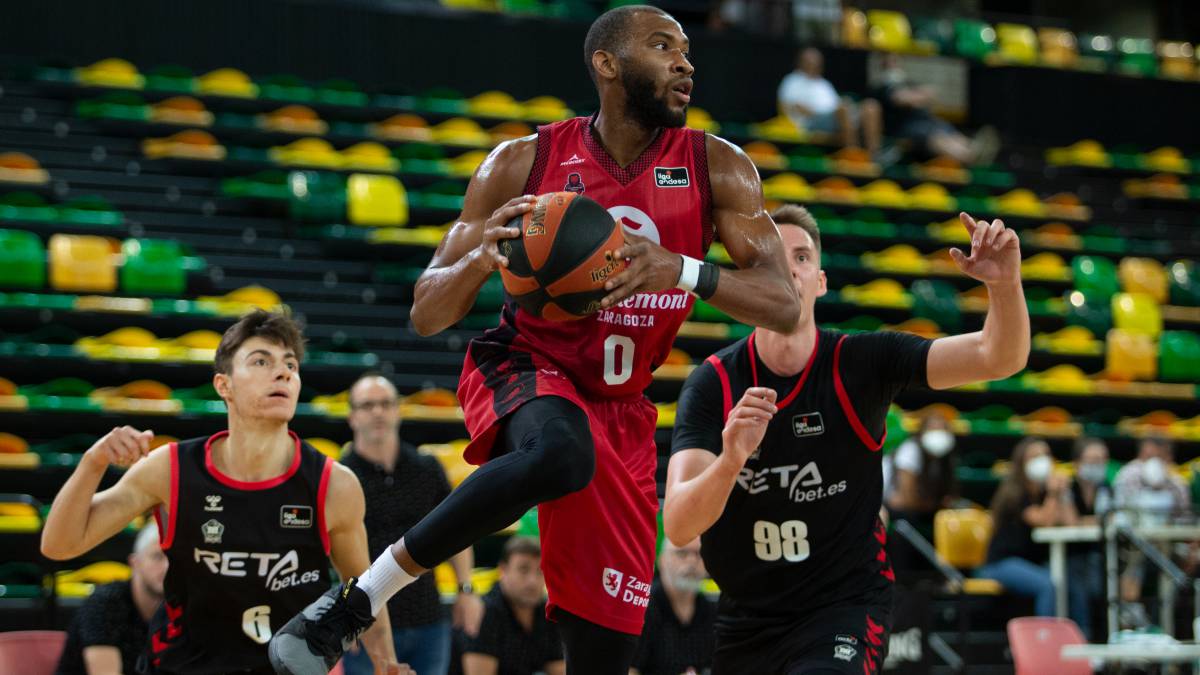 The Casademont Zaragoza showed that it is much more mature and apt to start the season than a very loaded, irregular and disconnected Bilbao Basket. The palizón was one of those that stings and maybe even Mirbilla's team is doing well to understand how complicated this ACB is. Of course, the absences still do not allow for certainties about this group managed by Mumbrú, which has only beaten Estudiantes in these trials prior to the official season and has four setbacks. The defense leaked in a pitiful way. At times the team is distracted and allows some partials that can lead to ruin in a competition as demanding as the Spanish one. When he has a steamroller in front of him, he must give himself more, not lower his arms in such a sad way, or subscribe to a frustration that will kill him on the fields of the League, and support himself with pride. They accepted 20 points or more per quarter and four opponents over ten goals. The maños, this time led by San Miguel and a Brussino in a promising degree of maturity, accumulate two wins, against Gipuzkoa and today, and one defeat, against Madrid. They are prepared for the challenge of matching these Fisac seasons, turning the page now with Ocampo.
The two contenders in Miribilla play in different leagues, it was already demonstrated in Prince Felipe last year. Balvin was injured due to an overload, and Hakanson is still out due to hamstring problems, although at least Rigo was able to act, who suffered a sprain on Saturday against Burgos. The base and the five, where the game begins and ends, canceled, that creates confusion. Zaragoza is getting ready without Justiz, a fundamental player, for a long time, although he has plenty of weapons to supply him. At the start, Zyskowski was soon charged with fouls. And Moses began to erase the bad afternoon he had against San Pablo, with seven points as soon as he started, the only one who scored at the premises. They gained a comfortable advantage in a fast-paced match: 22-14.
Up to eleven of rent had the RETAbet. That's where the debacle began. Five minutes without seeing the hoop. A 0-15 run extended to 2-22 again blurred all the good things previously done by Bilbao Basket, which brought together a quintet with very little offensive talent and suffered the unspeakable: Rigo as an improvised point guard, Serron, Reyes, Kulboka and Dos Anjos. In front of them, players like Brussino who are pure intelligence. Zaragoza raised the bar for toughness behind, while on the rival court they claimed a few fouls, and they did very well: 33-42. Mumbrú had to stop the fray and ask for a little more order. Rousselle came out, the only one who was saved from the burning, to impose it and continue scoring with that step back and pumped launch of three that he dominates so well.
The second half was opened with a portentous basket patented by San Miguel, throwing the ball to the board as an alley-oop for Konate to crush coming from far behind. It was the shot that announced the stampede exit of the Zaragoza team, which has a beastly firepower and was coming up with the success that it was finding. Inside and out, they all have points and are tough guarding the passing lanes. They know very well how to generate those spaces from one against one and give it to an exterior in the corner completely alone.
In the third quarter, Serron, while trying to pass the ball, involuntarily elbowed Barreiro, who was high above him. It opened a gap in his cheekbone and had to be treated by doctors. The difference was growing and growing. The final sequence, with the Aragonese celebrating the triumph as if it were a title, was humiliating. Sulaimon is a player who was trained in the prestigious Duke, comes from France and can stand out in the ACB. His final exhibition began by giving Hlinason an alley-oop. Then he hit two triples and Ennis and San Miguel also joined the distant party. A beating that activates the alarm clock of Bilbao Basket. Now he only has the appointment on Saturday in Oviedo against the Obradoiro to tighten the nuts on a racing car that is still seized.
Photos from as.com