Zaniolo breaks the cruciate ligament again
The talented Roma and Italy injured his left knee during yesterday's game with the Netherlands and will have surgery tomorrow. In January he suffered the same injury to his right knee.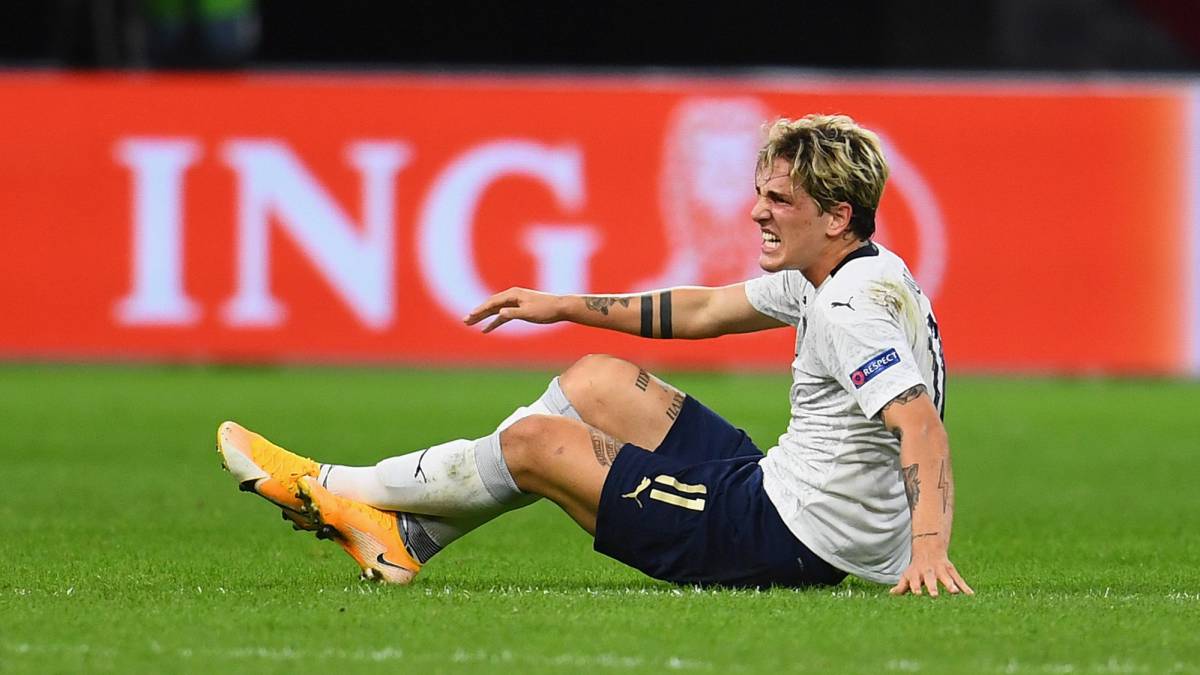 Zaniolo's nightmare continues. Yesterday, during the game between the Netherlands and Italy (which the Azzurri won 1-0), the talented Roma had to leave the field in the 42nd minute due to a sprained knee that immediately scared him. In January, the player had already torn the cruciate ligament in his right knee and another similar injury was feared. This morning the sad reality became official: Zaniolo tore the same ligament, this time in his left knee. A type of injury that the Romanian entity is experiencing too many times. In the last five years, it was suffered by Zappacosta, Florenzi (twice), Bouah (twice), Karsdorp, Bianda, Luca Pellegrini, Emerson Palmieri, Nura, Tumminello, Calafiori, Rudiger, Mario Rui and Ponce.
This morning, Zaniolo posted a message on his social networks confirming the rumors: "For all those who ask me: the tests showed the rupture of the cruciate ligament in the left knee. I appreciate the support, I will be back soon." The giallorosso is one of the best Italian talents and the Nazionale hopes that he will be ready for the European Championship, but suffering two such long and serious casualties at just 21 years old requires great care with the return.In addition, the controversies over the national team's commitments are also unavoidable: "The injury is a disgrace and is the fault of UEFA," published the 'Corriere dello Sport' this morning. Zaniolo will undergo surgery tomorrow and will immediately begin his long journey to return to the green. Rome and the whole of Italy await you.
Photos from as.com