Yamaha recital: Quartararo, Morbidelli and Maverick in front
Despite not having ridden in the June test, they started in Misano with their four bikes in the first six places, because Rossi was 6th.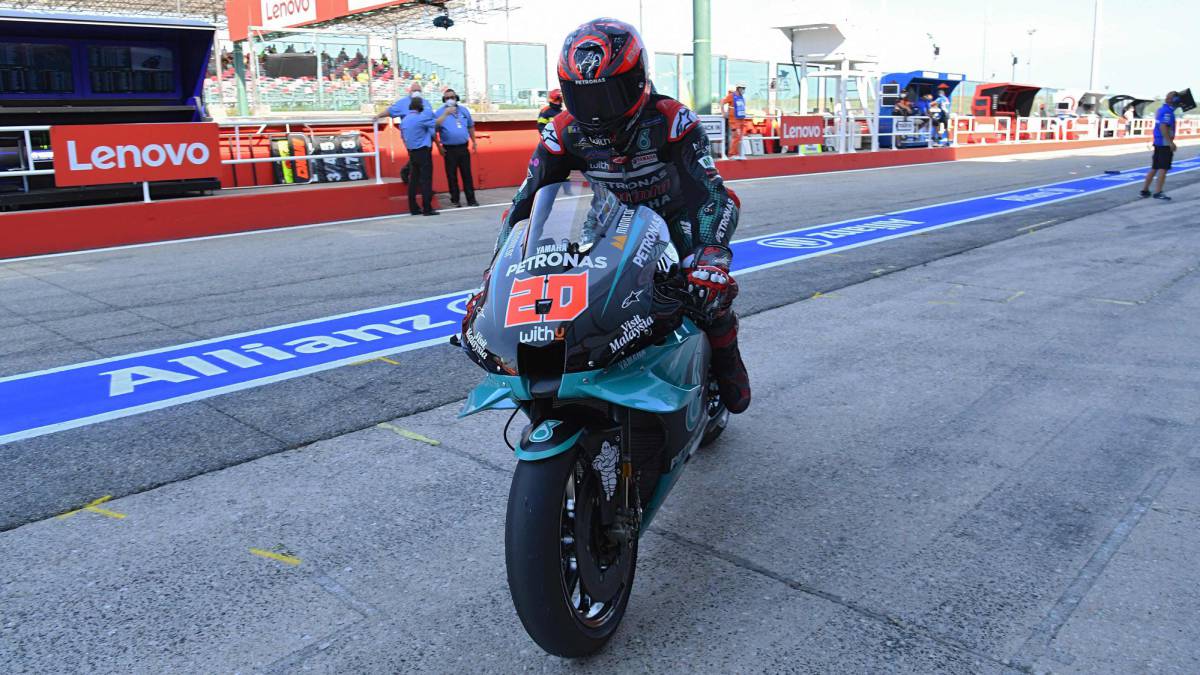 So much importance has been given to tests so far this season, mainly because of the great performance of KTM this year, and a Yamaha recital arrives at the start of the San Marino GP, and they were the only ones who did not take to his test team at the Marco Simoncelli circuit in Misano. Quartararo, Maverick and Morbidelli took the top three places and Rossi finished the party for the house of tuning forks with sixth place. In other words, after the Austrian drama, in Misano there are the bikes to beat, as it already happened in Jerez.
Such was the concern or discontent of their riders with the null activity of their test team, that Quartararo and Rossi made it very clear in the press room that they did not like Lorenzo's role of tester at Yamaha, whether it was because of the factory or the driver, who has flirted with Ducati in recent times for a possible comeback that will no longer take place and has been reduced from his new role of tester to just 20 laps in a pre-season test. That prevented, for example, from having clues about what the new asphalt of the transalpine route was like, but when the moment of truth has come it did not matter.
In his defense, Meregalli, team manager of the official Yamaha team, has said that they did not travel because the bulk of their test team is made up of Japanese workforce and it was dangerous due to COVID-19 to make them travel from there. Its only European members were the aforementioned Lorenzo and Silvano Galbusera, Rossi's former chief mechanic, who since this year has been working behind the scenes with the test team. Where they will be will be in the test scheduled for October at the Portimao circuit, which will debut on the calendar.
Returning to the timesheets, the top ten with provisional direct access to Q2 at the end of Friday have been Quartararo, Maverick, Morbidelli, Pol, Lecuona, Rossi, Petrucci, Binder, Oliveira and Aleix. Important names such as Dovizioso (11th, with several problems on the Ducati dashboard that made him lose some time in the morning and afternoon), Rins (13th), Mir (15th, has a very good pace and has saved tires without entering the fight for the fastest lap), Álex Márquez (21st) and Rabat (22nd) .
Photos from as.com