Woods prevails behind the hard ramps of Poggio Murella
The Canadian, who subsequently launched into the descent with Majka after going over ramps of 21%, conquered the third stage and is the new leader.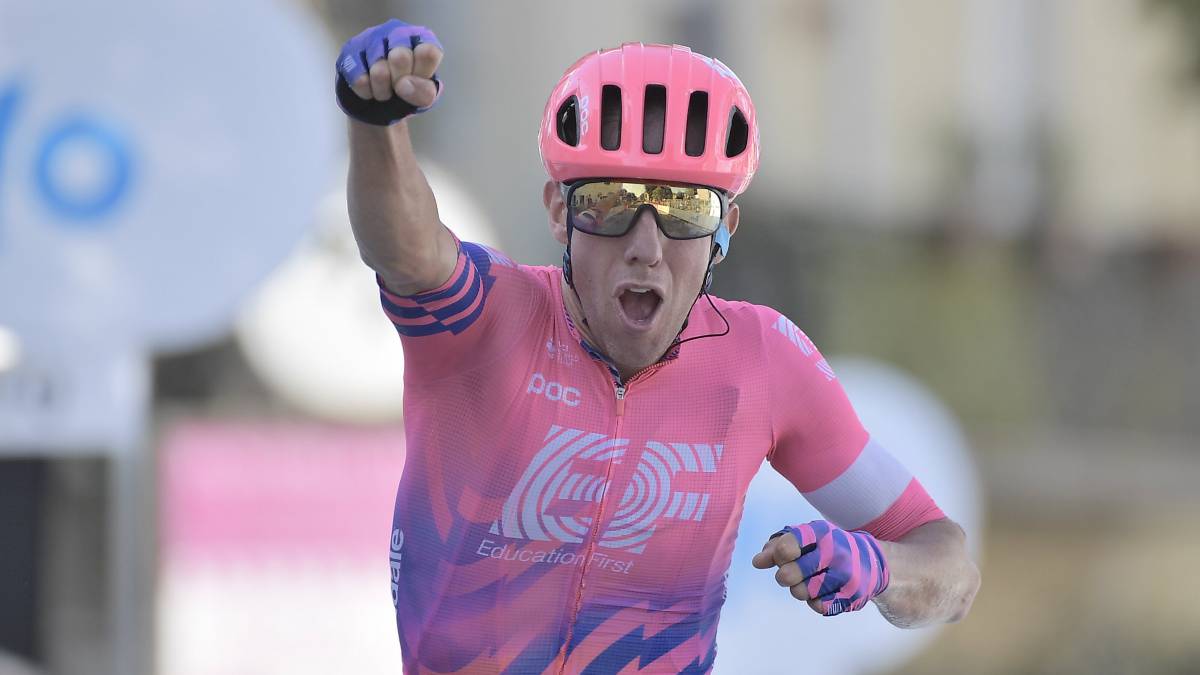 Michael Woods, a 33-year-old Canadian from Education First, once again demonstrated his great skill and strength on the steep ramps. Already in 2018 he achieved a brilliant triumph in the 17th stage of the Vuelta with a finish in the Balcón de Bizkai. The attack for the victory was made in the second and last ascent of Poggio Murella, with a drop of 21% in some sections, and crowned alone. On the descent, and taking risks, the Pole Rafal Majka joined the lead, while the pursuers from behind did not understand each other. On the sprint, Woods clearly won and even bit a Majka dump for a second.
The day was 217 kilometers between Follonica and Saturnia, the first that with the double passage over the wall, which in this edition was a tribute to Marco Pantani, could mark the first differences after the first two stages were conquered by Ackermann on the sprint . Eight riders made up the break of the day, although the one who went the furthest from them was the Italian Frapporti, the last one neutralized in the ascent of Poggio Murrella. Woods found no rivals to his attack, and a group formed behind made up of Thomas, Fuglsang and Vlasov, among others. The lack of understanding in the latter two is surprising, both being from Astana, since neither of them pulled to catch the two head-on. However, with the differences so small, riders like Simon Yates and Geraint Thomas, who are tuning for the Giro, show that they are going more every day. Nibali had more difficulties and Froome went much further (at 18 '). Van der Poel pointed to this stage as a possible objective, but found that this wall was very hard for his qualities. Alex Aranburu and De la Parte arrived with the Dutch in a group that entered 33 seconds behind Woods. This Thursday, a 194-kilometer journey between Terni and Cascia, with two special category ports.
Photos from as.com