Williams: "My goal is to help Valencia go up one more level"
In his presentation as a new Taronja player, the American pivot highlighted the growth that the club has experienced in terms of staff and facilities in recent years.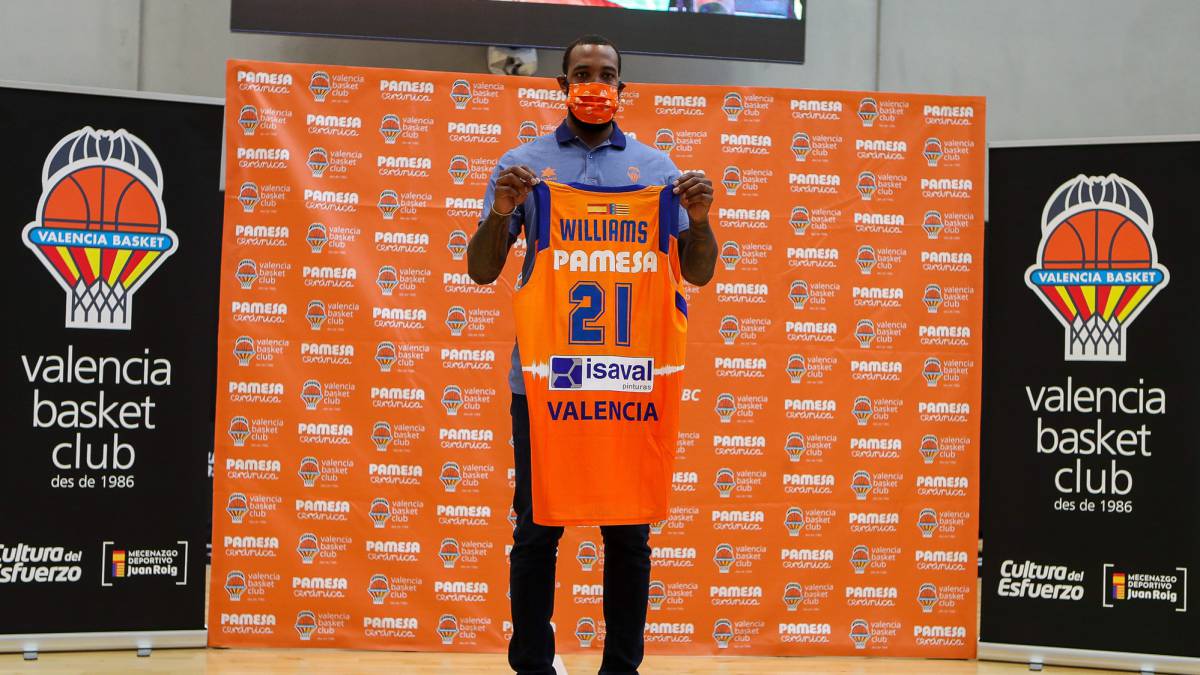 The American pivot Derrick Williams assured, in his presentation as a new Valencia Basket player, that one of the motivations for signing for this club is to help him take a new sporting leap as an entity.
The former Fenerbahçe player highlighted the growth the club has experienced in recent years: "One of the reasons I came here was to help this team win and reach the next level. The growth is seen season after season. in the quality of the players, in the quality of the training facilities and in the new Arena that is on the horizon in a couple of years. Everything in this club is going up and I wanted to be part of that, "he said.
In a ceremony held in L'Alqueria del Basket with the collaboration of Pamesa Cerámica, Williams assured that he comes to work hard, train hard, with passion and energy: "I deliver that every day, that is what I am proud of myself I think that if you play with all those qualities, the errors end up disappearing, "said the American, who is recovering from a muscle injury.
Despite this, the Californian stated that he is working at full capacity to be 100% as soon as possible: "I am looking forward to getting back on track, everyone knows that I was injured last week but I am working every day to get back with him. team as quickly as possible. That is the main thing, I think I can contribute many things to the team while I am healthy, "he said.
The president of the club, Vicente Solá, said: "Williams brings us incredible physical power and athletic ability that, in addition to putting the team at the service, will surely make our fans enjoy. But he is not just a player that we are going to see regularly on the best plays of the week. Derrick Williams uses that athletic exuberance with the experience he already treasures to make himself great on both sides of the court, to attack the basket decisively and to switch shots with his jumping power "he noted.
He also uses it, he explained, "to be able to defend without fear of changing and running the field to score in transition", and stressed that "increasingly solid outside shooting, since last season he finished with a more than interesting 37% in triples in the Euroleague ".
Photos from as.com