Why no one is capable of winning with the Honda of Márquez
"He uses a very low bike at the rear, quite high at the front and very hard", reveals Cecchinello to refer to his style.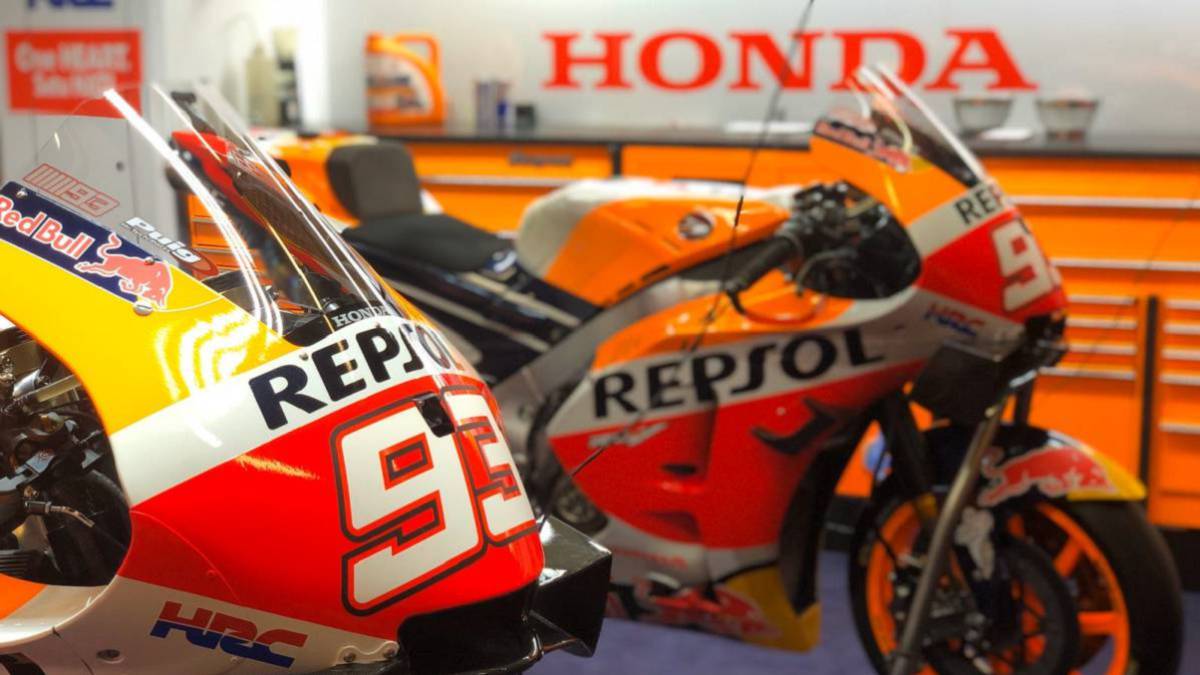 "Once the bone is healed, you will have no problems and become a stronger rider than before." This is the prediction that Dr. Claudio Costa made this Tuesday in 'Motosprint' after being asked about Marc Márquez's injury and what his return to the tracks will be like. A situation that Honda awaits impatiently, since since the loss of the champion the factory of the golden wing is mired in its greatest sporting crisis in the MotoGP World Championship.
An arduous situation, last in the team championship after not having been on the podium in any of the seven events held to date and without being able to opt for the concession system offered by the championship due to the coronavirus pandemic, which It shows that the RCV123V is a difficult bike to ride, very aggressive, very physical that only Marc can ride fast.
But how is the set-up that allows the champion to tame the Honda? Lucio Cecchinello has revealed in 'Corse di moto' that the one from Cervera carries, as a general rule, more weight in the front than in the back so that this area, considered by many as the Achilles heel of the Japanese mount, is the less criticism possible: "Marc Márquez is more unique than weird, impossible to imitate even for his brother Álex. He uses a motorcycle that is very low at the rear, quite high at the front and very hard. The other riders need another type of motorcycle ".
Similarly, the director of the LCR Honda satellite team has confirmed that Takaaki Nakagami tested aerodynamic wings in the 2020 Misano test with a view to 2021, although the Japanese rider did not appreciate a great improvement: "We tested the used 2020 motorcycle regularly by Stefan Bradl during the Misano test, but Nakagami fell down and we had to go back to the 2019 bike to find something better in terms of set-up. This year's regulations don't give us the opportunity to make any changes to the bike. aerodynamic package. The wings we have tested are in development for 2021, but we haven't noticed a big difference. "

Photos from as.com