Why does Sainz wear a worse spoiler than his partner's?
McLaren debuts aerodynamic package in Sochi, but only for Norris. The Madrilenian was three tenths faster than his partner in Q3.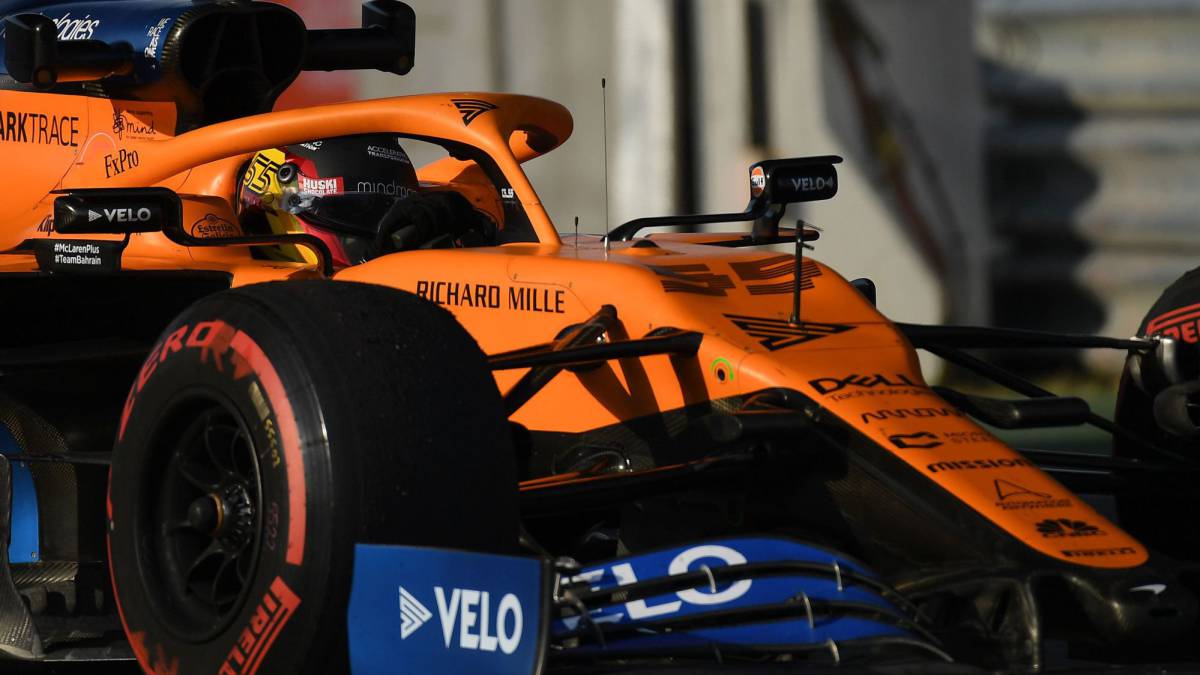 Let McLaren glimpse that there would be aerodynamic news this weekend and there have been, but for now they only affect Lando Norris's car. At Mugello, Carlos Sainz tested a new nose, in the style of Mercedes, and this weekend, in Sochi, a new front wing was added to the package, the most visible piece of the evolutions. As AS has learned, in total there are two ailerons, two noses, and a set of deflectors available. The problem lies in the latter: the three elements work in harmony and only Lando could use the deflectors.
For the Madrilenian it did not make sense to mount only half of the aerodynamic package and on his side of the garage they have stayed with the old specifications of the MCL35. The disadvantage, it is assumed, is greater than one tenth per lap and would have allowed him to peek into the second row this Saturday. In any case, it was not an impediment for the Madrilenian to sign a good classification, sixth place, with three tenths of income over Norris, who will start eighth. "In Q3 it was hard"
Sainz, sixth on the Sochi grid, is positive about the race and is satisfied on a Saturday that was complicated by the wind and clouds. The weather on the Russian circuit changed and the McLaren noticed it, which went from the second row to the third. "It was a difficult qualifying, since we started the car was not the same as in FP3, there was a tailwind on the straight when this morning it was headwind, the track has changed a lot and it affected us. But even so I have I was able to get through Q1 saving a tire. And even so, Q3 has cost me, because I am very comfortable all weekend and in Q3 it was difficult to do a good lap. It was difficult ".
"We have to be happy, we know that the Renault and Racing Point were a little faster since yesterday. Maybe FP3 made us believe something else, but from the start of qualifying, Ricciardo was doing laps and Pérez was a little ahead. That does not mean that in the race we can not fight against them, I will go out with desire for all ". "The 1: 31: 3 from Hamilton, with 1: 31.8 from Verstappen, when you give them five sets of tires they all end up bringing out the potential of the car. But in general the track has changed a lot, it has affected us and I suppose that others also, in a positive way, "said the Madrilenian on television.
Photos from as.com