Where does the pace that leads McLaren with Mercedes come from?
The MCL35 flew at Monza with the low downforce package. "In a normal race we were able to be second and third," says Seidl.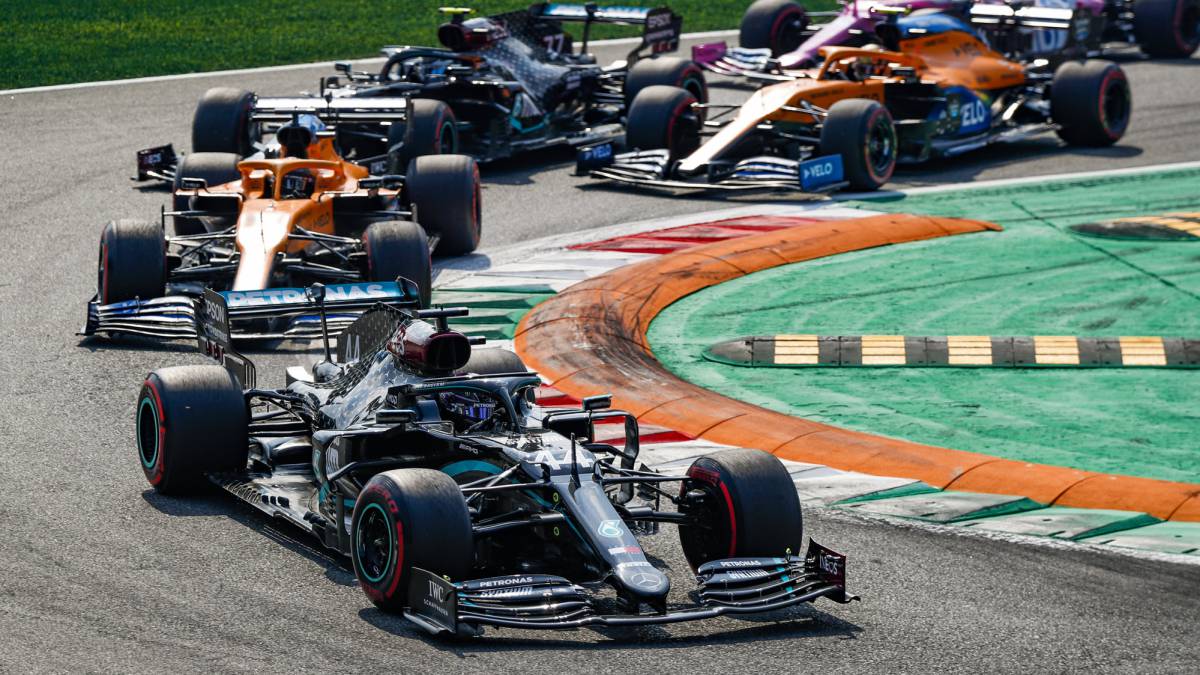 In Formula 1, the rankings do not always follow a logical order. McLaren has insisted on this idea, in 2019 it finished fourth in manufacturers, repeating that they did not always have "the fourth car". On the other hand, in the last Italian GP they went to Mugello with the feeling that due to pace, they led the pack behind Mercedes. "There was disappointment for not winning, for a while, but in the end we scored very important points for the Manufacturers' World Championship and, above all, we showed a very competitive car, the second strongest behind Mercedes", says Andreas Seidl, head of the team
The succession of safety cars and red flag altered the logical order of the grand prix, but in a conventional race, without incident, McLaren could have taken the podium with Sainz and Norris behind Hamilton: "In a normal race, we could have been third and fourth, and after the Valtteri problem it could have been a second and third. And it would have been the perfect way to approach this second half of the season. "
Among the keys to the recent step forward is the low downforce package, which is confirmed as a success: "Already in Spa we put less load than usual and the result was competitive, but in Monza we had even less spoiler and, with the characteristics off the track, we were able to squeeze the strengths out of this car. " According to sources from the garage, at the exit of the curves they expressly made a difference. There was very little wing grip, and that also allowed them to fly on the straights.
Because the Renault engine also responds, there has only been one breakdown in the whole season (Sainz in Spa). These track characteristics will be repeated especially in the two Bahrain Grand Prix, another circuit where McLaren can aspire to the podium. The MCL35 brings optimism to Woking, although Seidl does not forget "the most important thing": "We have two sensational drivers who did everything right." Norris is fifth in the World Cup tied with fourth, Stroll, and Sainz goes back to ninth place with sixth shot after an unfortunate start to the championship.
Photos from as.com